JUST over three years ago a group called the Value Creators, headed by a man who claimed that "angels and/or scientists" had taken him on on a space craft and taught him how to govern planet Earth, was declared a cult by judge hearing the case of a woman who'd been trafficked by the outfit.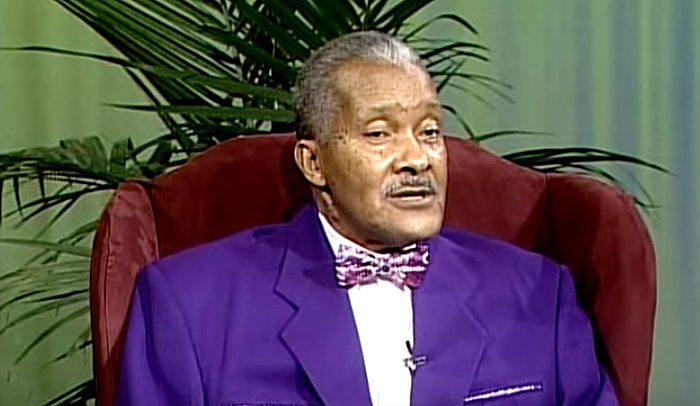 At the end of the case, Value Creators, originally created as the United Nation of Islam by Royall Jenkins, above, the victim – Kendra Ross – was awarded $8 million.
Now it's being reported by AP that eight people connected to the cult stand accused by Federal prosecutors of conspiring to provide unpaid child labour to businesses across the country, and that the children were physically abused for years.
In an indictment unsealed on Tuesday, prosecutors alleged that Value Creators beat children, imposed severe dietary restrictions on them and and forced kids, some as young as 8, to work without pay.
Royall Jenkins had been a member of the Nation of Islam until 1978, when he founded the United Nation of Islam. He persuaded his followers that he was shown the proper way to rule the Earth after being "taken through the galaxy on a spaceship," according to the indictment. At one point, the group had hundreds of followers.
Eight leaders of the cult, including three of Jenkins' "many wives," were named in the indictment after they were arrested in cities across the US. They are Randolph Hadley, Jacelyn Greenwell, Etinia Kinnard, Dana Peach, Daniel Jenkins, James Staton, Yunus Rassoul and Kaaba Majeed.
They are accused of conspiracy to commit forced labour and forced labour.
Prosecutors allege that beginning in October 2000, the cult ran businesses such as gas stations, bakeries and restaurants in several states using unpaid labour from group members and their children, some as young as 8.
Parents were encouraged to send their children to an unlicensed school in Kansas City called the University of Arts and Logistics of Civilization, which did not provide appropriate instruction in most subjects.
The indictment said those who didn't attend the school were forced to work instead.
Some of the child victims worked in businesses in Kansas City, while others were trafficked to businesses in other states, including New Jersey, New York, Ohio, Maryland, Georgia and North Carolina.
Prosecutors said the victims also lived:
In overcrowded dormitories, barracks, or households of adult members who were not related.
Many were forced to work up to 16 hours per day. Their diet consisted of bean soup, salad, and occasionally fruit. In order to "cleanse" their bodies, victims were frequently ordered to drink just lemon juice for days.
Physical abuse mentioned in the indictment included routine "Fruit of Islam Beatdowns" organised by three of the defendants to punish male members for "offences" such as stealing food.
The indictment names ten children who were forced to work for the cult between October 2000 and November 2012. Some worked for 12 years without pay.
According to the US Attorney's Office for the District of Kansas, the defendants will be arraigned at a later date in Kansas City.
Upon conviction, the alleged crimes carry the following penalties: forced labor with a penalty of up to 20 years in federal prison and a fine up to $250,000 and conspiracy to commit forced labor with a penalty of up to five years in federal prison and a fine up to $250,000.
Note: Wikipedia, in its United Nation of Islam entry, declares that "on September 15,2021 Royall Jenkins was pronounced dead due to COVID 19," but I can find no reports to back up this claim.
• Please report any typos/errors to barry@freethinker.co.uk
If you'd like to buy me a cup of coffee – and boy, do I get through a LOT of coffee keeping this site active – please click the link below.
I'd love a cup of coffee