DELIVERANCE services are a staple at fundamentalist Christian gatherings, where people, mesmerised by ranting preachers, faint, speak in tongues and vomit during expulsions of "evil spirits."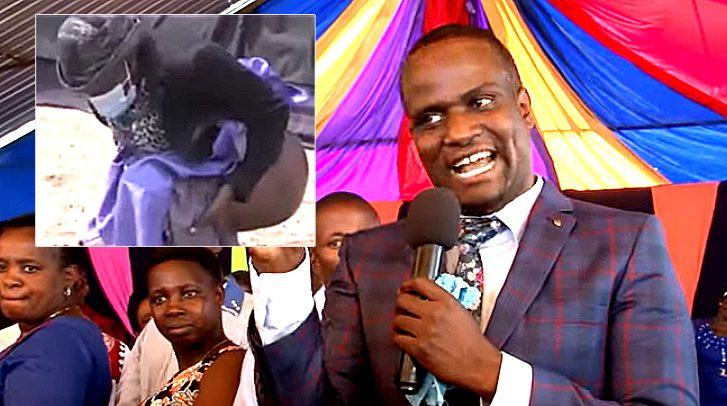 But one Zimbabwean "prophet", T Freddy, above – known for his "spiritual spectacles" – really crossed the line when he delivered an elderly woman from the "demon" of constipation before a large gathering who applauded as she squatted and defecated.
After shouting "come out, come out, the founder of the Goodness and Mercy Ministries, told his congegation that they had witnessed "the power of God."
The demeaning spectacle drew harsh criticism on social media after footage of the "miraculous" bowel movement appeared on YouTube.
This report reproduced a series of reactions on social to the disgusting caper. Here's one: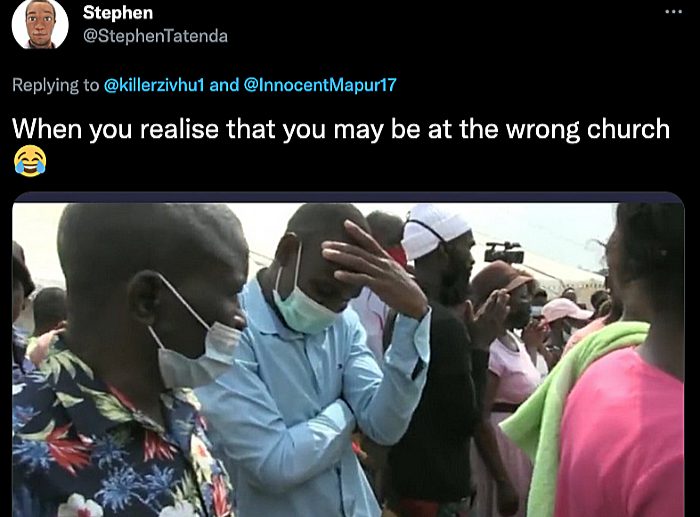 Reacting to the outrage sparked by his bowel-opening escapade, Freddy said in this report that he, too, was "shocked" by the "instant deliverance."
The woman has not been going to the toilet for some days before she was brought to me for prayers. On praying for her, she instantly received her healing .
He added:
We have been witnessing several people vomiting, crying and manifesting in various ways during their deliverance and defecating was part of the deliverance since it had to do with stomach disorders.

As to why the video was posted on social media, we have been posting everything we do during our services and this was also on camera.

I conduct live church services that include making prophecies to people including those outside the country.

If you watch other live services carried by the late Prophet T B Joshua you agree with me that some of the people would be screened half naked with their private parts exposed.
Asked if the deliverance was not an organised stunt, he denied stage managing services, saying the Bible has many of such miracles that can be questioned as well.

I do not stage manage miracles; only spiritual people understand spiritual matters. Jesus Christ performed several miracles recorded in the Bible that look unbelievable to pagans and people of canal [sic] minds. The woman left the service happy.
Freddy was last in the news in March this year when he was caught cheating during a theology exam at the Women's University of Africa.
According to "impeccable sources who witnessed the whole drama unfold" the charlatan smuggled a mobile phone into the exam room and accidentally dropped it from his lap before he walked out of the room in shame.
One of the students who spoke on condition of anonymity to Zimmorningpost, said after the prophet's phone dropped, he quickly picked it up and left the exam room.
He revealed that after Freddy left the exam room, some classmates made fun of him, questioning why he failed to use his spiritual powers to pass the exam
The Women's University of Africa refused to comment on the matter. Efforts to also get a comment from Freddy "hit a snag" becausehis office demanded 3,000 Zimbabwean dollars (just under $10) to speak to the press.
• Please report any typos/errors to barry@freethinker.co.uk
If you'd like to buy me a cup of coffee – and boy, do I get through a LOT of coffee keeping this site active – please click the link below.
I'd love a cup of coffee