*** Warning: This report contains an image of Andrea Minichiello Williams, head of Christian Concern ***



A PAIR of religious crackpots, whose son, 6, was allegedly traumatised by the sight of boy in a dress at a school on the Isle of Wight, have turned to the Christian Legal Centre for support to sue the government over "failures to protect their children from transgender ideology."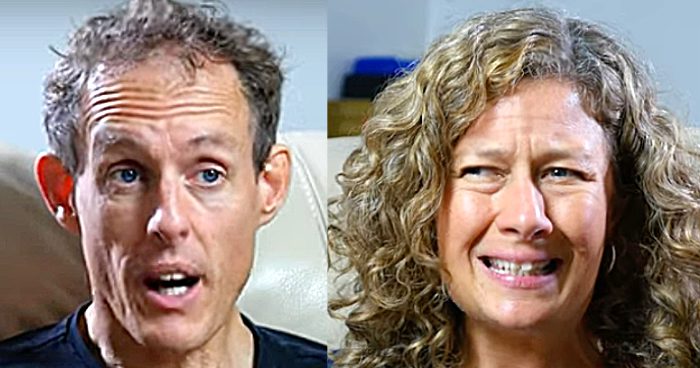 The CLC announced yesterday that it will pursue a judicial review over the Department for Education's (DfE) refusal to intervene in the case of Nigel and Sally Rowe above, which first came to public attention in 2017.
Acccording to the CLC, in that year the Rowes, from the Isle of Wight, were "the first parents" to expose DfE policies that provide schools, teachers, and governors, with guidance on how "transgender ideology" can be "embedded into the fabric of a schools' culture."
They were given a choice by the Church of England school their sons were attending: either affirm transgenderism, which Nigel and Sally believe is harmful, or be labelled 'transphobic'.

Because they felt unable to approve of the trans affirming approach, they were forced to leave the school. As a result, they have now been home schooling both their children for the past four years and believe they have been vindicated as the damaging impact of trans ideology in education continues to be exposed.
The Rowes trumpeted their bigotry after their six-year-old son came home from school "confused" that a boy in his class had "begun inconsistently wearing a dress and identifying as a girl."
Their eldest son had faced a similar issue two years previously at the same school and also had to be withdrawn. Sally has spoken of how positive the experience of home schooling has been, but also the significant sacrifices she has made, which have included giving up her teaching career to protect her children.

The Rowes believe Christian parents – and any parents who disagree with trans ideology – have been placed in an impossible situation. They either have to home school or risk their young children being indoctrinated in state education by an ideology that extensive evidence shows causes children harm.
Meeting with the head teacher of the Church of England primary in 2017, the Rowes were told:
If a child wants to do that then we just have to accept it..
The headteacher added that she could lose her job if she did not follow the guidelines.
Ms Rowe was quoted by the CLC as saying:
We have been blessed that home schooling for our children has been a positive experience, but we are concerned for other families who are not able to home school and are forced to risk having their children indoctrinated by these guidelines.

Six-year-old children are not able or even allowed to make decisions on voting or having a tattoo, for example – it is therefore immoral to think that they can make such life-changing decisions at such a young age. As a society we are called to protect children, and these guidelines and the culture they are embedding in primary schools is achieving the opposite.
The CLC itself says:
Since the Rowes' ground-breaking story broke, the impact of trans ideology has escalated to the point that primary school children are now being encouraged in Scotland, for example, to change their gender without their parents' knowledge. Furthermore, in the past decade, the UK has seen a 3,000 per cent spike in children being referred to gender identity clinics.

Following the response from the school, the Rowes withdrew their son and began to build their legal case by instructing experts to report on the impact transgender affirming policies have on young children.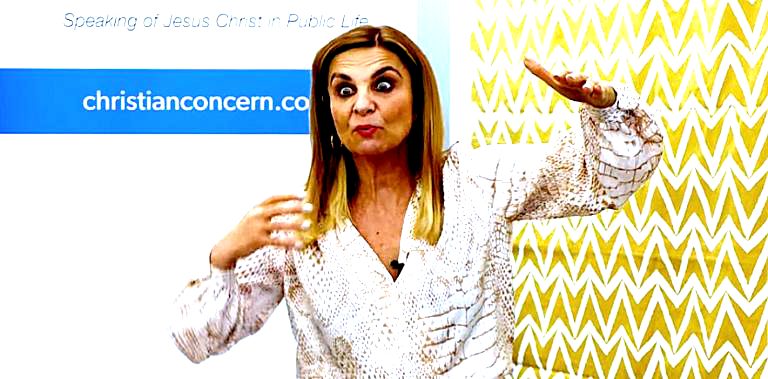 Enter Andrea Minichiello Williams, above, Chief Executive of the Christian Legal Centre, who calls herself a "barrister", but apparently isn't. She said:
Nigel and Sally Rowe were the first parents to courageously take a stand against trans ideology in our schools. They exposed the confusion and untruths being embedded in primary schools which have since developed into a public health crisis.

They did this because of their Christian faith, and their heart, not only for their own children, but the thousands of children who are being affected.

International experts on gender confusion have put their heads above the parapet and have provided a way forward pointing to a better and more compassionate way for schools to handle these complex situations.

Despite all the warnings in their story, trans ideology continues to work its way into the fabric of our schools and our society unabated. The truth and the devastating testimonies from parents and their children who have been harmed don't appear to resonate with the government or education authorities.
The ghastly woman, who, according to Joel Edwards, former Director of the Evangelical Alliance, is part of the the "eccentric fringe" of evangelical Christianity, blathered on:
Vulnerable children are being used as pawns and will continue to be harmed the most.

It is chilling that Christian parents who want to bring up their children in line with their Christian beliefs cannot trust state education to be kind to them and make room for them.

We will stand with the Rowes as they continue to seek justice and to protect the well-being of so many vulnerable children in primary schools.
Hat tip: BarrieJohn
• Please report any typos/errors to barry@freethinker.co.uk
If you'd like to buy me a cup of coffee – and boy, do I get through a LOT of coffee keeping this site active – please click the link below.
I'd love a cup of coffee