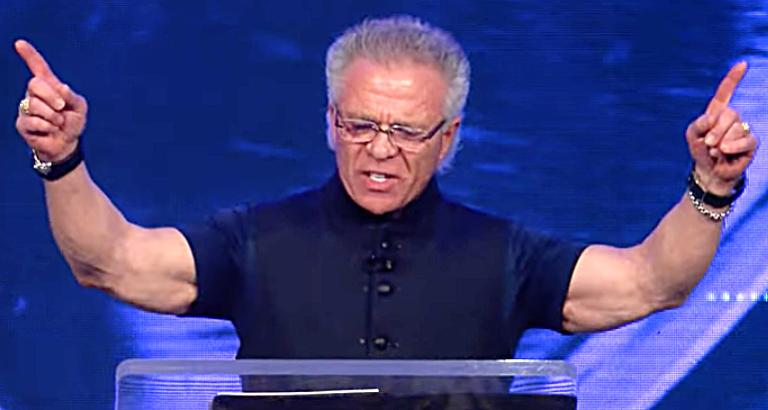 "Half-dead" Joe Biden is fine. So are people such Bill Gates, George Soros and and Mark Zuckerberg – and this is proving a puzzle to Nashville, Tennessee, televangelist Kent Christmas, above.

According to this report, in a recent video, Christmas, who runs Regeneration Nashville with his wife Candy said:
I can't think of one big Democrat that's died from the Coronavirus. I can't think of one billionaire that's died of Coronavirus. Doesn't that make you wonder?
The only thing that makes me wonder is whether someone dropped a dumbbell on his head.
The anti-vaxxer, conspiracy theorist and Trump-lover was last in the news when, in September, he claimed that more Christian children are identifying as gay because of:
A demonic spirit that comes after our seed.
In a video shared by Right Wing Watch, Christmas ranted that the change:
Has been going on for the last couple of 20, 30 years. While we're building the biggest churches, never have Christians' children been more taken over by homosexuality than they are right now.

If I asked each and every one of you to stand that has a son, daughter, or a niece or a nephew, or a brother or sister, that is gay, half of you would stand up in this building, because it is a demonic spirit that's come after our seed and the church that God has raised it up in this hour is going to have authority over that.
Unlike others of his ilk, who'd like to see LGBT people dead, Christmas thinks he can "cure" homosexuality.
We're not gonna tell 'em they're going to hell, we're not gonna tell 'em they're scum. We're gonna tell 'em that they're born of God, that God will set them free, and change them by the power of the Holy Ghost. We're going to put them on our platform to sing that our God is an awesome God. By the power of the Lord!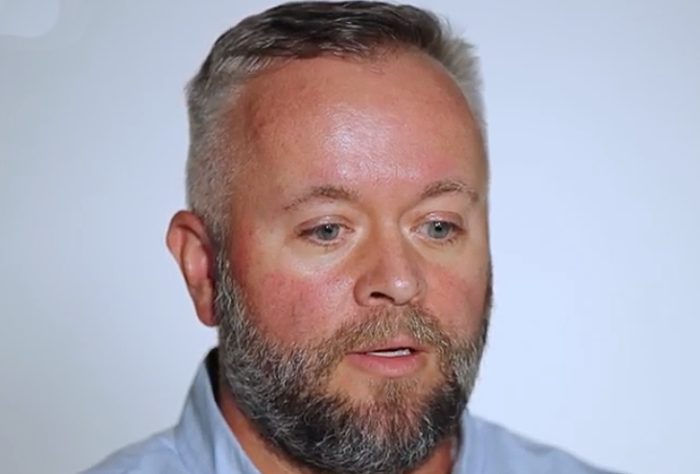 Christmas' own son Joshua, above, is gay, something his father revealed to his followers in 2018, saying:
I know that he wasn't born that way.
However, he claimed that his son no longer identifies as gay, adding:
I watched the Holy Ghost deliver him and set him free.
Joshua, above, confirms his "liberation" from the "sin" of homosexuality is this video. Be sure have a sick bag to hand before you watch it.
• Please report any typos/errors to barry@freethinker.co.uk
If you'd like to buy me a cup of coffee – and boy, do I get through a LOT of coffee keeping this site active – please click the link below.
I'd love a cup of coffee