Thought it "only" has about 2000 attendees, PantheaCon often has a large effect on the greater Pagan Community. Issues are raised, ideas are debated, and sometimes it brings about real and lasting change. It's also one of the few truly "national" (and sometimes international, there are people who attend from across the pond) festivals left on the Pagan calendar.

This year, like most years, many of the writers from Patheos Pagan will be attending the festivities. Our panel didn't make the cut, and we don't have any meet and greets planned, but a lot of us will be around. Come by and say hello (or don't!), and for those of you not going hopefully all the workshops and programs you'll be reading about over the next few weeks will wind up in blogpost form.
My original intention was to include a bio for all the Patheos Pagan writers speaking at PantheaCon along with workshop descriptions, but alas, the task ended up being far more daunting than I thought it would be. There are dozens of presentations and rituals at Pcon featuring folks who write here . . . . .it's truly amazing to me.
So instead of doing what I had originally intended this ended up being a list of workshop titles and times presented in chronological order (from Friday afternoon to Monday afternoon) with a few comments thrown in here and there. The first time a speaker/writer is listed I've included a link to their blog here, as for the second, third, or fourth times, forget it! They just get their names in bold print. Adding these links takes forever!
For those of you who can't join us in San Jose, I hope this serves as a reminder of just how many talented Pagans, Witches, and Polytheists write here at Patheos Pagan!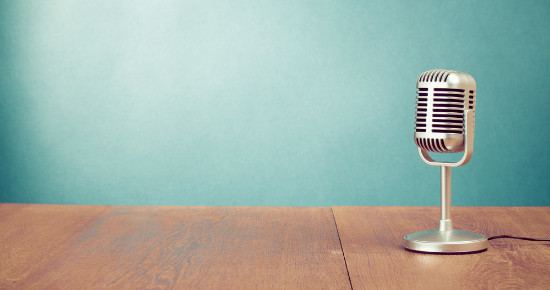 Our friends at Coru Cathubodua- A Morrigan Priesthood are sponsoring a Blood Drive at PantheaCon this year. You can learn more about that here. We appreciate their hard work!
The Fivefold Goddess: Radical Revisioning of the Feminal Divine Lasara Firefox Allen Friday 1:30 PM
Gruncles and Aunties: Creating Intentional Community Sonja Sadovsky Friday 1:30 PM
Athames & Other Pointy Things Jason Mankey Friday 3:30 PM
Finding Your Personal Magic Shauna Aura Knight Friday 7:00 PM
Many Tribes, Many Practices Laine DeLaney Friday 9:00 PM
A Ritual of the Deep Well and the Great Heart The Deep Well ~ Great Heart Society (With our Jenya T. Beachy) Friday 11:00 PM
PANTHEACON SPOTLIGHT-JENYA T. BEACHY (DIRT HEART WITCH)

This Pantheacon will be particularly busy for me, as I've got 3 very different events happening throughout the weekend. Friday night, I'm presenting The Ritual of the Deep Well and the Great Heart, which has grown out of the principles of the Deep Well-Great Heart Society. From the blurb: We each have the ability to increase the sweet flow of goodness in the worlds: kindness, compassion, strength, joy. Come, and let us together build a Deep Well and fill it with prayers. Let us open our Great Hearts and feel the depth of our connection to all things, taking what we need and offering what we can.

On Sunday morning, I'm offering Dirt-Heart Witch: Life and Death on the Farm, which is more of a presentation, having to do with raising food, both meat and vegetable, and how we do that with a deep awareness of the spirits of all these things.

Then Sunday evening, there's the Ole Time Good Spell Feri Pagan Tent Revival. This year's theme is Changes-Turn and Face the Strange. We'd begun working with this idea several weeks before Bowie's death, and that event has definitely shifted the tone. We're working with the idea of being the Strange, facing the Strange, embracing the Strange, and the changes that might be required of us to do that.
The Dark Side of Druidry John Beckett Saturday 9:00 AM
A Ritual of Awakening Reclaiming Tradition (With our own Gwion Raven From The Witches Next Door) Saturday 9:00 AM
Radical Thelema, Social Justice in Thelemic Practice Brandy Williams Saturday 11:00 AM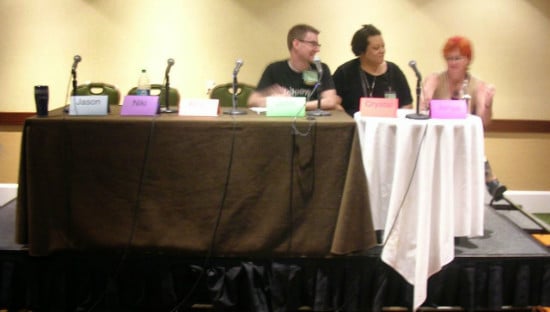 Black Lives Matter: Restorative Justice for Healing and Change Crystal Blanton and T. Thorn Coyle Saturday 11:00 AM
Eco-Friendly Ritual Tools on a Budget Lupa Greenwolf Saturday 11:00 AM
Magick & The Occult in America 1820-1952 Jason Mankey Saturday 1:30 PM
PANTHEACON SPOTLIGHT-JASON MANKEY (RAISE THE HORNS)

I know, I know, I'm awful since I'm writing this post and now there's a spotlight on me, but I asked for submissions and didn't get a whole lot, so deal with it. This is my tenth PantheaCon, or eleventh, everything just runs together and every year it feels like it's only been days since I've last been at the Double Tree Hotel in San Jose.

I'm only rolling out one new infomercial workshop this year, that's Athames & Other Pointy Things. Yes it was obviously put together to promote my Witch's Athame book, but I did a run through of it the other day and I was really pleased with it. It's fun, and it's got a lot of good history in it and several amusing little personal anecdotes.

I'll be especially busy on Saturday with two workshops, but at least nothing is back to back this year, last year every panel I did was followed by a workshop . . . I don't think they do that to anyone else. Saturday's 1:30 workshop, Magick & The Occult In America 1820-1952 is the one I'm most looking forward to, and most dreading. It's been three hours long before and really the topic is far too big for one 90 minute talk. The work portion of Pcon ends for me with a Horned God workshop, I can do those blindfolded.

The best part of PantheaCon, and really any festival, are the social opportunities. It's a chance to see folks I don't normally see and talk "shop." I can talk about Pagan stuff for hours, and have been known to do it from sunset to sunrise.
Alliances in Activism Ph.D and Crystal Blanton, Kimberly Kirner Saturday 3:30 PM
Chanting, Trancing, and Story: Ritual Techniques That Work Shauna Aura Knight Saturday 3:30 PM
Pagan Humor 8: Paycheck to Paycheck Angus McMahan Saturday 3:30 PM
The Horned God in the British Isles Jason Mankey Saturday 9:00 PM
Facets of Freya: A Devotional Ritual in Honor of Freya Cara Freyasdaughter/Freyja's Aett Saturday 11:00 PM
Sacred Sexuality and Sex Magick, East and West Lasara Firefox Allen and Robert Allen Saturday 11:00 PM
Advanced Theurgy – The Soul and the Gods Brandy Williams Sunday 9:00 AM
Dirt-Heart Witch: Life and Death on the Farm Jenya T. Beachy Sunday 9:00 AM
Sacred Sound: Advanced Chanting for Rituals Shauna Aura Knight Sunday 9:00 AM
PANTHEACON SPOTLIGHT-CHRISTINE HOFF KRAEMER (DOWSING FOR DIVINITY)

Pagan Consent Culture: Building Communities of Autonomy and Empathy – Workshop and Book Release With by Christine Hoff Kraemer, Sunday 1:30 PM

How might a Druid understand consent? How about a Wiccan, a Thelemite, a Heathen, or a Polytheist? The PAGAN CONSENT CULTURE anthology grounds consent culture in contemporary Pagan values, stories, and practices. To build consent culture, good consent practices must be embraced by communities, not just by individuals—and consent is about much more than sexuality. Consent culture begins with the idea of autonomy, with recognizing our right to control our bodies and selves in all areas of life; and it is sustained by empathy, the ability to understand and share the emotional states of others.

In this workshop, Christine Hoff Kraemer will share some of the highlights of PAGAN CONSENT CULTURE, a new anthology from Asphodel Press. We will define consent, participate in exercises that could be used in consent culture training, and discuss how we might implement such training in our local communities. Participants will also have the opportunity to buy a copy of the book to take home (or, get the book or e-book on Lulu.com after Pantheacon!).
Animal Skulls as Ritual Partners Lupa Greenwolf Sunday 11:00 AM
Pagan Consent Culture: Building Communities of Autonomy and Empathy – Workshop and Book Release Christine Hoff Kraemer Sunday 1:30 PM
Bardic Magic John Beckett Sunday 3:30 PM
Baba Yaga Wild Witch of the Woods Phoenix LeFae (of The Witches Next Door) and Yeshe Rabbit Sunday 3:30 PM
Ole Time Good Spell Feri Pagan Tent Revival Dustbunny Feri Initiates (with Jenya T. Beachy) Sunday 7:00 PM
The Janus Face of NeoPagan Religion Gus diZerega Sunday 9:00 PM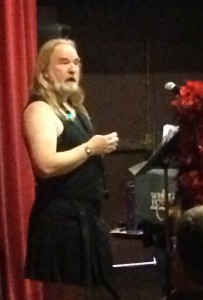 March of the Pretty Hair Twins: Suite Crawl Angus McMahan, Jason Mankey, & Friends Sunday 10:00 PM
The Magical Battle of Britain: What We Can Learn Sable Aradia Monday 9:00 AM
Sacred Fire: Keepers of the Flame Shauna Aura Knight Monday 11:00 AM
Also be sure to say hi to our own Sean Harbaugh who puts together the fantastic interviews here on Grapevine. He'll be in the ADF Druid Suite much of the weekend. I also know that Thorn Mooney from Oathbound will be visiting the West Coast next weekend. If you are around be sure to say hello, and thanks for reading!