I'm not sure there's such a thing as "the best" when it comes to Patheos Pagan. With over 30 blogs and nearly 50 writers there's a whole lot going on at this little website, and we like to hope a little something for everyone. And considering the sheer amount of diversity and varied paths in the Pagan Community it's hard to imagine any of us coming to any sort consensus when it comes to favorite articles and writers.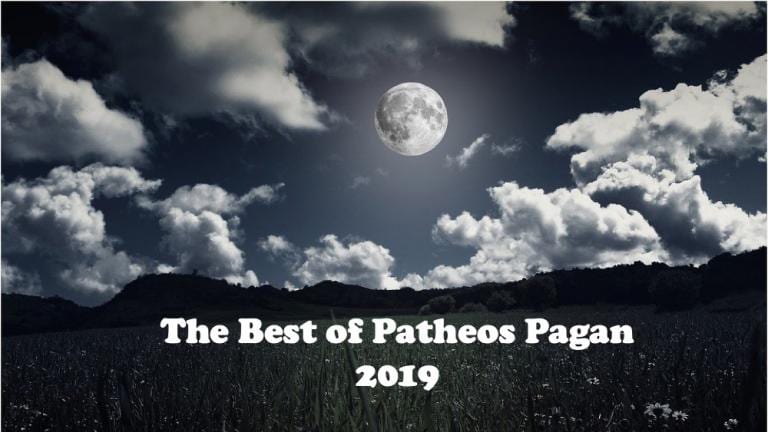 However, there's one metric that's easily measured when it comes to "best" and that's page-views. Every year that are just certain posts that are more popular than anything else shared from here. This year's best of list features the most popular post from each of our most read blogs that were published in this calendar year. Instead of listing those posts in order of most read, I've simply grouped them into categories to make this year's list different from past editions.
These lists get harder to do every year because there are always fantastic new writers coming into this space (with more on the way next year!). This year was also our most read year ever! Really! You like us, you really like us! (Or at least put up with us.)
And never forget, Patheos Pagan is more than the writers who inhabit this space, it's everyone who comments on the blogs, drives me crazy on our Facebook page, and shares the articles we write here. We wouldn't be here if you weren't reading, so THANK YOU for being a part of our world. Enjoy this look back at 2019 (and for some odd reason, lots of pictures of Thorn Mooney from Oathbound, it's just what was in my phone!). Happy Holidays! And warm wishes for a terrific 2020!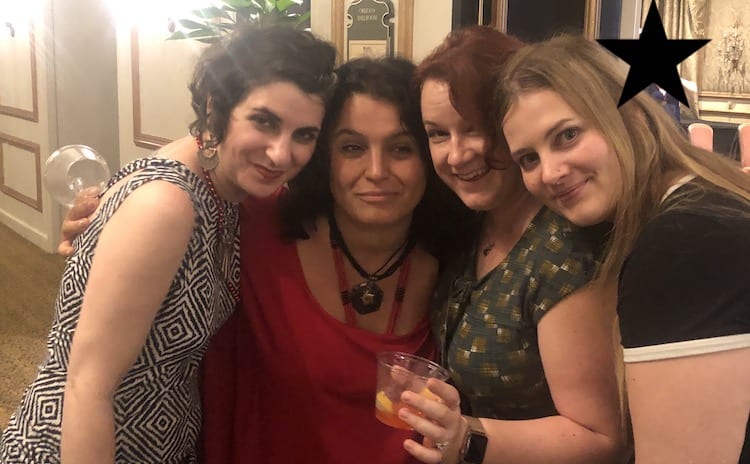 Cleansing, Cursing, & Hexing
I think the most read post ever in the history of Patheos Pagan is The Cleansing Power of Salt Bowls: Removing Negative Energy From The Home by Astrea at Starlight Witch. Salt bowls are simple and effective magick and like Astra's writing, seems to resonate with lots of different people.
Perhaps there was something in the air in 2019, but many of our most read posts were related to curses, cleansing, and hexing. John Beckett at Under the Ancient Oaks is one of the most popular writers in the Pagan Blogosphere year in and year out. A lot of readers come to John for his nuanced takes on polytheism and Pagan practice, but John also offers practical magickal advice too, like A Ritual to Remove Curses We Place On Ourselves.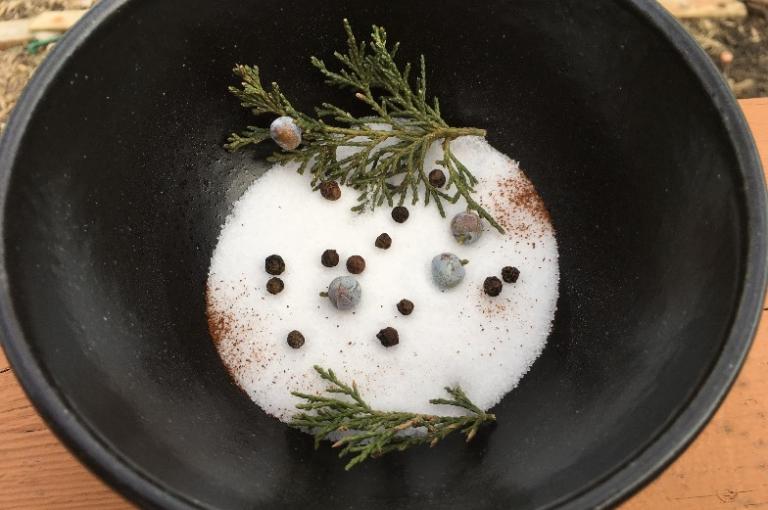 Rachel Patterson at Beneath the Moon is not only a prolific author, she's our most read writer from the UK. Rachel cooks up Kitchen Witchery like few others, but she's also an accomplished Witch and another writer to go to when you need help Breaking a Hex, Unbinding, and Removing a Curse. (I told you this was a theme in 2019.)
Speaking of hexing our last post in this category is The Truth Of "A Witch That Can't Hex, Can't Heal" by Cyndi Brannen at Keeping Her Keys. Most months Cyndi's blog is the most read blog here on Patheos Pagan, she's also delightful and I forgot to tell her that after meeting her face to face for the first time in Atlanta (Hi Mystic South! You are awesome!) this past July.
Witchcraft Isn't Political! (Yes It Is!)
Perhaps the most contentious posts on social media that arise from Patheos Pagan are those that deal with things of a political nature. I even get complaint emails from people who just can't imagine why anyone would need to get political in the Witch and Pagan worlds. Despite people complaining about posts of a political nature, they are often the most read things here on Patheos Pagan. I think some of that comes from people sharing posts for the right reasons, and others who like to hate share things. (Read this article from Patheos Pagan. I hate it so much!) And for those of you hate sharing, thanks!
I didn't quite fall in love with Courtney Weber when I first read her Brigid book several years ago, but I knew she was a person I wanted to be friends with, and write at Patheos Pagan! The latter of those took a little longer than I thought it would, but it did happen when she opened up Double Toil and Resist. Courtney is awesome and I'm a huge fan, just like many people are huge fans of A Nightmare Before Christmas. Combine everyone's favorite stop-animation holiday film with profound insights on cultural appropriation and you have A Nightmare Before Christmas And Lessons On Cultural Appropriation, which added new layers to an old movie favorite.
Cultural appropriation has become a big issue in the Pagan Community the last few years, and few people have explained the concept better than Scarlet Magdalene at Tea Addicted Witch. Cultural Appropriation Vs Appreciation: A Primer For Pagans, Polytheists, And Occultists completely lives up to its title. Speaking of Magdalenes no one apologizes to me more for their posts than Misha Magdalene at Outside the Charmed Circle. Does a fresh Misha post mean a little extra monitoring of our social media accounts? Absolutely, but when the articles are as good as and necessary as The Unbearable Whiteness of Being Pagan: Some Observations on White Fragility in Esoteric Spiritual Movements I don't mind at all.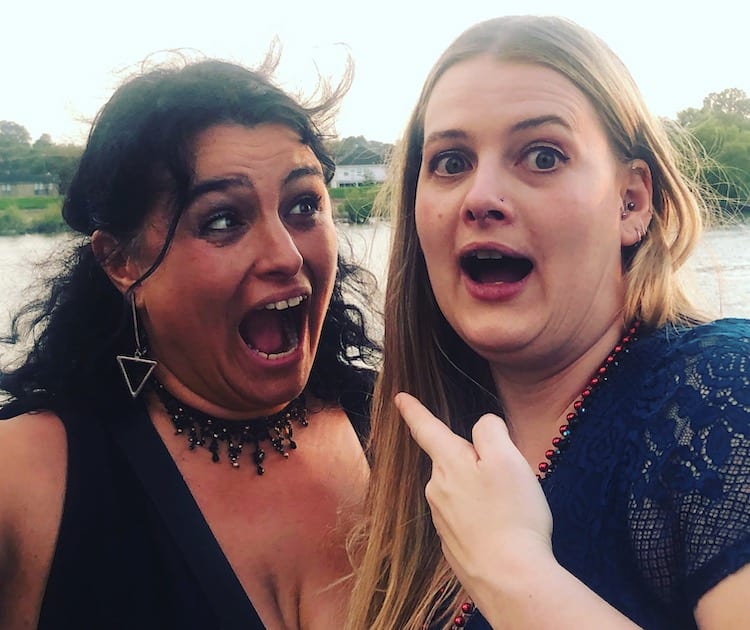 One of the most interesting things about monitoring blogposts for a living is that sometimes a particular piece of writing will strike the Pagan zeitgeist twice over a short period of time. Posted in March at The Wandering Witch, Julia Penelope's 6 Reasons To Stop Using the Word "Shaman" really resonated, and was one of our most read posts again this past November. It was also the most commented on post included in this list.
Sorita d'Este at Adamantine Muse has been one of my favorite Witches, scholars, and publishers for the last five years. I just absolutely adore Sorita, and I loved her The Image of the Mermaid post, written at the height of a racist backlash against the casting of Halle Bailey as Ariel in a the live-action remake of Disney's The Little Mermaid. Speaking of racism, how about Rachel True (Rochelle in 1996's The Craft) not being invited to convention appearances beside her co-stars. Lilith Dorsey at Voodoo Universe covered this story in Rachel True Speaks Out Against The Caucasity Of It All. (The line from True's twitter account included with the piece "Maybe it's just an oversight but…I mean.. it's a film about 4 f*cking girls not 3." puts this in perspective.)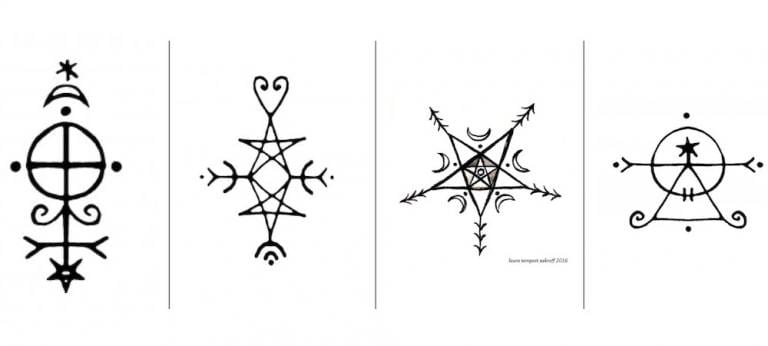 When people say that Witchcraft isn't political they must have missed Laura Tempest Zakroff's Collection of Sigils for Change at Modern Traditional Witch. Magick can be used for more than love spells and finding a new job, sometimes it can be used to tackle even the biggest problems.
The Very Best of All the Rest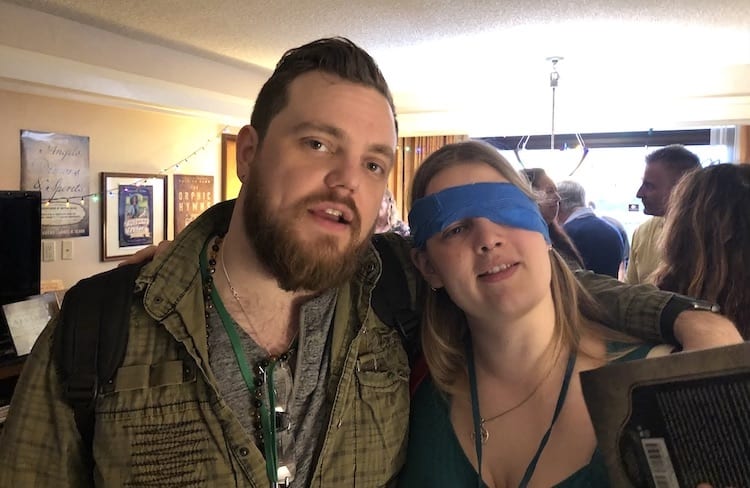 There's a lot of practical stuff here at Patheos Pagan too. Want to deepen you relationship with the moon (and put things into a scientific context)? Look no further than Heron Michelle's The Witchy Physics of a Blood Moon in Lunar Eclipse at Witch On Fire. Speaking of the moon, Durgadas Allon Duriel has been writing about the full moon and its relationship to astrology every month since we brought Modern Witch onboard as our newest blog this past Summer. All of Duriel's write-ups have drawn lots of eyeballs, but for whatever reason Full Moon in Pisces for 2019 had the most! We are thrilled not only to have Duriel here, but also Devin Hunter, Storm Faerywolf, Chas Bogan, and Jess Carlson with us at Patheos Pagan.
Few people navigate the world of social media than Mat Auryn at For Puck's Sake (he also contributes at Modern Witch, Mat is busy!). But Mat is more than just a good follow on Instagram, he writes insightful and intelligent stuff. Every time I look back through You Cannot Be Taught To Be a Witch I find myself just nodding along in agreement. "I can no more teach you how to become a witch than I can teach a seed to sprout and grow." Absolutely!
Another one of newer blogs is 3 Pagans & A Cat, yup, it's a blog from the three awesome folks who bring you the podcast of the same name. Having Gwyn, Car, and Ode here is absolutely terrific! Less terrific to many people is the number 13, something Gwyn explored in Friday the 13th: Superstition, Harvest Moon, Magick.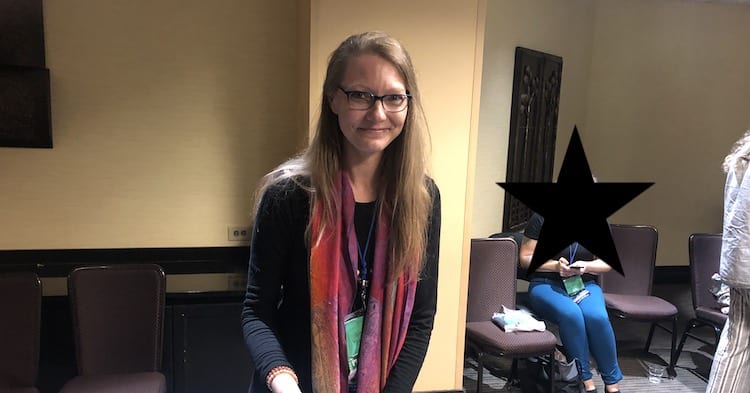 I don't think anyone writes more beautifully about Witchcraft online than Irisanya Moon at Charged by the Goddess. Her pen (keyboard?) just drips poetry and imagination, just fantastic writing. How I Learned to Love Daily Practice Again: Back to the Basics illustrates this perfectly. It still overwhelms me sometimes just how many great writers are on this site and that I somehow have been lucky enough to work with them.
When new writers come to Patheos Pagan they sometimes ask me what they should write. I usually respond with "write about the sabbats" or "just write about your life, you'll be surprised what people are interested in." I don't know if Lisa Wagoner at Witch, Indeed took my advice or not, but her A Day in the Life of a Witch Shop is a good example of just writing about what you do (she manages a Witch shop!). Like many in the community I've always been curious about what goes on behind the scenes at Witch stores, and Lisa lets us in on the happenings.
Interested in the fey? Then you've probably read Morgan Daimler at least half a dozen times, and you may have not even realized. Daimler is simply one of the most informed people I know when it comes to the fair folk. However, her most read post at Irish-American Witchcraft this year was on Connecting to House Spirits and Land Spirits. Since Morgan writes at the Agora, I also want to give a hearty shout-out to Martha Kirby Capo who took over editorial duties there this year. The Agora is one of our most read blogs year in and year out, and where many of us first started writing at Patheos Pagan.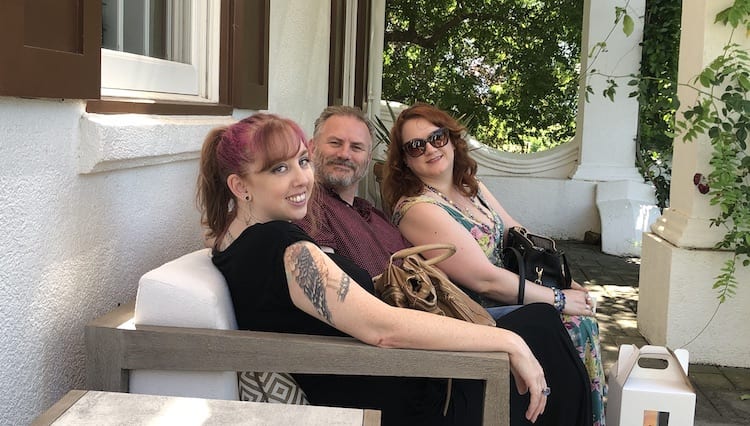 Both Phoenix LeFae and Gwion Raven who write at The Witches Next Door started at the Agora, and Phoenix released her first book with Llewellyn back in October, while Gwion's first book comes out in January! (I'm just really thrilled for them, and Phoenix's book is great!) Phoenix offers practical magickal advice with Anxiety and Witchcraft, which is such a well written piece that even if you don't suffer from anxiety you'll find something useful in it.
Another writer who started at the Agora is Jason Mankey at Raise the Horns. For whatever reason my The Witches' Voice is Shutting Down from this past November tapped into how many of us were feeling when we got that news that we'd be losing one of our favorite online friends heading into 2020.
One thing that's not going away is Patheos Pagan! Thanks for reading! Thanks for liking us! And even thanks to those of you who hate us! Have a blessed Holiday Season everybody and Happy New Year!