Thanks to everyone in the online Pagan Community for another great year here at Patheos Pagan. It's easy to think of Patheos Pagan as simply a bunch of servers and blogs, but it's much more than that. Patheos Pagan is not just everyone who writes articles here, but everyone who leaves a comment, shares a post, chimes in on social media about things, and contributes to the experiences that inform our writing here.
As the Channel Manager here (NOT an editor, writers here write what they want) I'm proud of the community we've built, and proud to call the writers of Patheos Pagan peers, and in most instances, friends. Words can't express how much the people who write here mean to me personally. I honestly feel like I work with some of the best writers, people, and minds in the Pagan Community.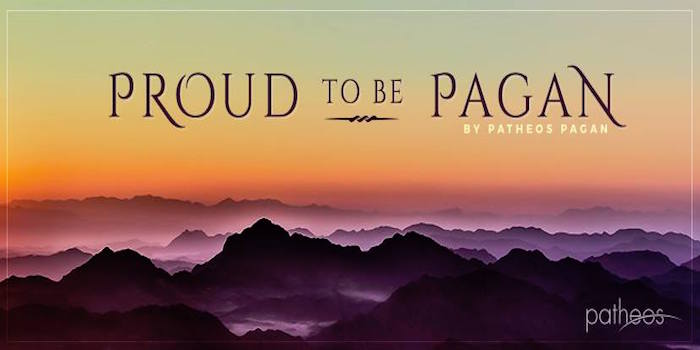 What follows are the most read posts of 2017 from our most read blogs, and I think they represent a broad cross-section of Modern Paganism. There are current events, peaks into history, personal reflections, along with posts about the sabbats, the fey, and other things. As always, thanks for reading, and being a part of this journey with us.
Witchcraft Before Wicca: Three Important Magickal Books
This post only came about because my editor at Llewellyn cut most of this material out of my latest book The Witch's Book of Shadows, but smart Witches are like people who are about the Earth; we reduce, reuse, and recycle!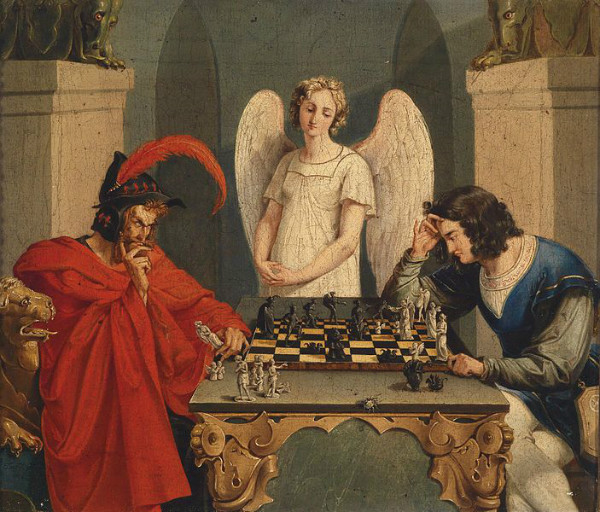 The Re-emergence of the Fair Folk in the Modern World
John Beckett's Under the Ancient Oaks is one of the most popular Pagna blog here at P Pagan and across the greater Pagan blogosphere. That's because John is not only a great writer, he has his finger on the pulse of the magickal world. John's The Other World is Bleeding Through is one of our most read posts here ever, and this post follows that tradition. (They are also the things I re-read when I experience an unexpected otherworldly something.)
Why Greeks Are Leaving Christianity
One of my goals in 2017 at Patheos Pagan was to find more Devotional Polytheist writers. I didn't quite find as many as I wanted, but I'm thrilled that Angelo Nasios came aboard with Hearth of Hellenism. This post was a monster with thousands of views, and I all I can say is that I hope Angelo is right about people leaving conventional Christianity.
Elf-Locks, Tangled Hair, Ill-Luck, and Appropriation
In all honesty I didn't know that elf-locks were even a thing (let alone a controversial one) until reading this article. But I guess that's the great thing about having Morgan Daimler writing here, you'll always learn something. (And that something will have copious amounts of footnotes and other resources.) Also confession time, when I have questions about a great many things I ask Morgan.
When a Spiritual Teacher Renounces Their Tradition
Doreen Virtue was not a Pagan or a Witch, but some of her ideas fit easily into the Modern Pagan Worldview, and there were a lot of upset people when she renounced her more New Age teachings in favor of a more traditional flavor of Christianity. Mat's article wasn't so much about Virtue, but about what to do when it feels like a teacher has betrayed their students.
The Witch's Guide to Etiquette: Avoiding Witch Wars
Was this piece ever needed in 2017! I think the Modern Pagan Community is mostly a positive one, but it certainly contains a few bad actors who love to stir up trouble. I think we could all do with a little less in the way of Witch Wars and instead practice a lot more Witchcraft! Completely unrelated, but Laura Tempest Zakroff released TWO books in 2017, and she still writes several times a week. WOWZERS!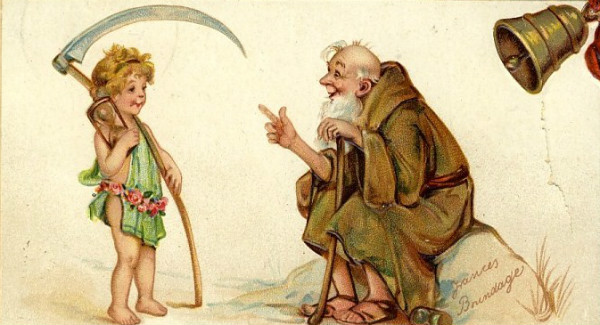 Beyonce, Oshun, and Behavior Befitting A Queen
Mix Beyonce and the Orisha Oshun and you've got all the makings of a must-read post! I can't put into words how important having Lilith Dorsey in the Pagan Community (and writing here) means to me. She helps bridge the waters between Voodoo and Modern Practices like Wicca and Druidry and it's something that's truly needed in our community.
Street Preachers Evangelize Outside Witchcraft Shop
Speaking of "much needed," I often find myself in need of the Southern Fried Witchcraft of Heron Michelle. The challenges of being a Witch in the American South are real and this is one of those posts that reminds us of that.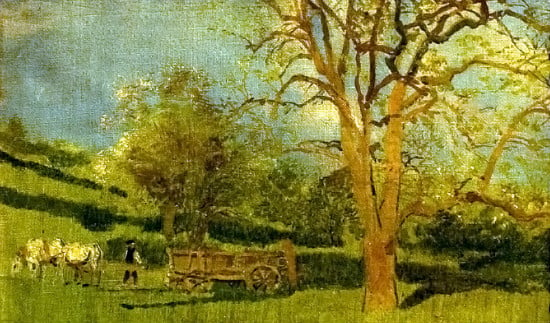 The Birth of Fire-A History of Imbolc Traditions
Sabbats are often some of our most popular articles at P Pagan, which is where this piece on Imbolc fits in. What's really amazing about this particular post is that Imbolc is not among our "most read about" sabbats. Week in and week out Nature's Path produces interesting posts dedicated to an often overlooked corner of Paganism.
Witchcraft's Not a Real Religion, so the Police Won't Protect You
When I first came across the article above by Sable Aradia at Between the Shadows, I assumed it was aobut being a Witch in Trump's America. But surprisingly this all happened in Canada! I really expected better from our neighbor to the North, but just goes to show you that we Pagan-types have to be vigilant everywhere we live and go.
I think there's a tendency online to constantly be excited about sabbats, but what happens when you just can't muster any enthusiasm for one of the biggies? Phoenix LeFae is not only a great writer, she hosts one of the best Pagan podcasts on the planet, The Witch, The Priestess, and the Cauldron. Check it out.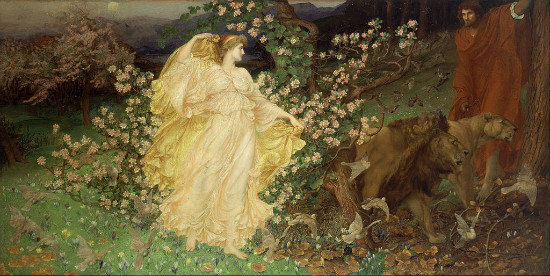 Mix 'n Match Deities: Should you? Would you?
Rachel Patterson began writing here about a year ago, and she's quickly become one of my favorites! I like her Kitchen Witch approach to thing, along with the insights into English Witchcraft. I'll also add that her monthly moon-look posts are a part of my own must read list!
Thanks for reading in 2017! And I'm always looking for new writers, in 2017 alone we brought in over ten new blogs!