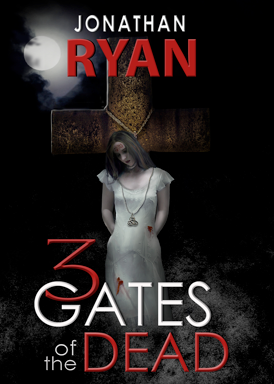 Jonathan Ryan blogs for us over at Geek Goes Rogue. (In fact, check out his interviews with the cast of The Conjuring about the intersection of faith and horror. Good stuff.)
Turns out, he has a book of his own coming in October. Today, a very cool film contest was announced to accompany the book.
Here's the deal: They'll send you a copy of the book (digitally, I believe) and you make a short film, either a trailer or a scene from the book.
The submissions will be judged by real life Hollywood folk:  Michel Shane, Sam Alexander, Wendy Kram and Jessica Cameron.
From a group of ten finalists, one winner will be flown to Los Angeles to tour Warner Brothers Studios and – here's the super cool thing – meet with Sam Alexander, Director of Development, the Wolper Organization www.wolperorg.com) and with people in The Industry for possible representation.
I think that's a pretty cool contest.
Full details (including restrictions, dates, etc) can be found here: www.3gatesofthedead.com
Fire up those cameras!