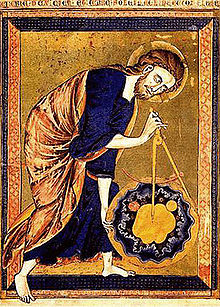 This post is part of a series discussing Daniel Dennett's Breaking the Spell.
As I said yesterday, most of Dennett's book isn't directed to the question of whether religious claims are true.  But in the final chapters, he takes a crack at the question.  Dennett warns the reader that his discussion is going to be cursory; he'll lay out his objections and give the reader the citations they need to examine the arguments in detail.
From beginning to end, this section spans a little more than six pages.
Like the so vague as to be meaningless discussion of Dennett's moral philosophy, this section frustrates more than it educates, and probably should have been dropped from the book.  I assume Dennett knows some of the religious arguments in more detail than he discusses, (Aquinas's first cause argument is dealt with in a paragraph), but his brief discussion is doing his reader a disservice.
Dennett may be so fluent in apologetics that he can deal with them in shorthand, but his readers are not.  As Yvain pointed out, Christians in the scholastic tradition
sound like they're using everyday English when they're actually using technical jargon
("image" "cause" "necessary" etc).  This is confusing!
For Dennett's lay readers to follow his rebuttal, they'd need a glossary and a quick introduction to what the apologetics are actually saying.  Dennett doesn't give them this resource or warn them that this argument is in a foreign language that looks deceptively like English.  So Dennett's atheist readers wind up with an inflated sense of their own understanding of this debate and confidence in Dennett's conclusion.  That's authorial malpractice, especially for a skeptic who wants to teach you to think, not just what to believe.