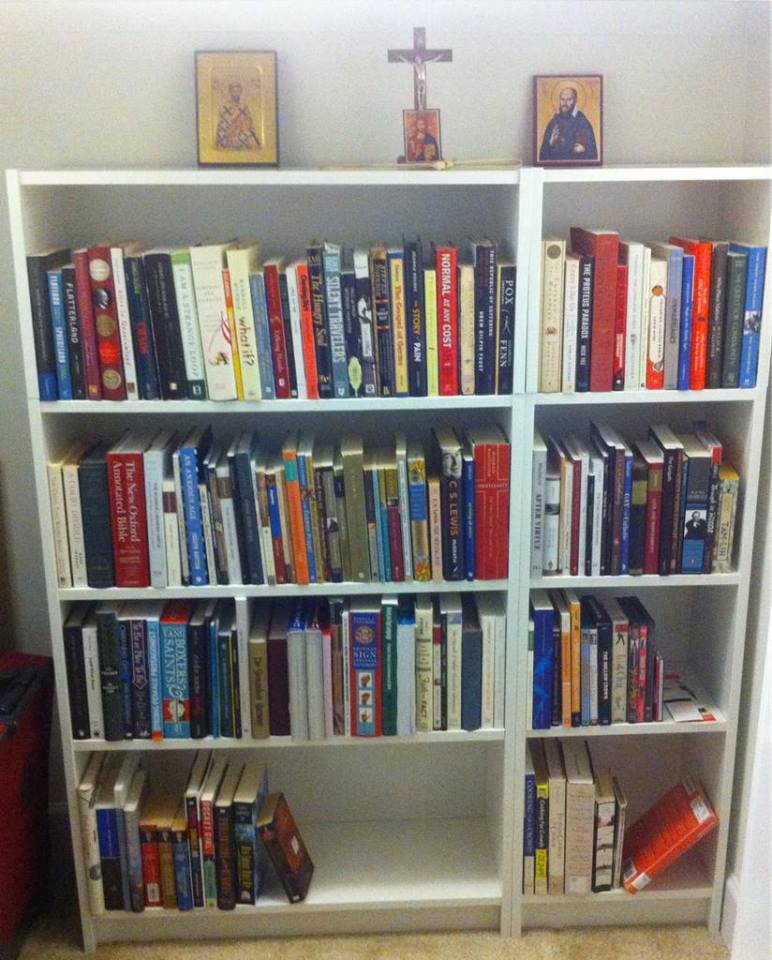 According to my Goodreads account, I read 260 books this past year (that comprised a total of 81.203 pages).  And sixteen of those were books I specifically set out to read in last year's Books on Deck post.
Overall, I think it worked out great to make a list of books I meant to get around to, even if I missed six of the ones I put on my list.  It helped give some urgency to the books I kept meaning to read, in general, but never picking up — I finally had a reason to let them (sometimes) preempt library books.
Plus, as I was making the list, it helped me notice that I owned some books I really didn't intend to read, since I noticed I definitely didn't want to put them on the list — for fear I'd feel obligated to read them!  So those can sit around my house, in case I later develop an interest, but I'm free to ignore them without guilt.
So, playing by the same rules as last year (books I currently own, not ones I might purchase), here's the list of books I intend to read in 2016!
I'm pretty sure I bought fewer books than ever this year, thanks to the chrome plugin Books for DC, which tells me if any book I'm looking at on Amazon is in the public library system, and prompts me to place a hold. It's a great project of Code for DC, and I recommend it, if you're in my city, and, if not, I recommend finding one for your library/building one yourself.
So, what do you all have on deck for this year?