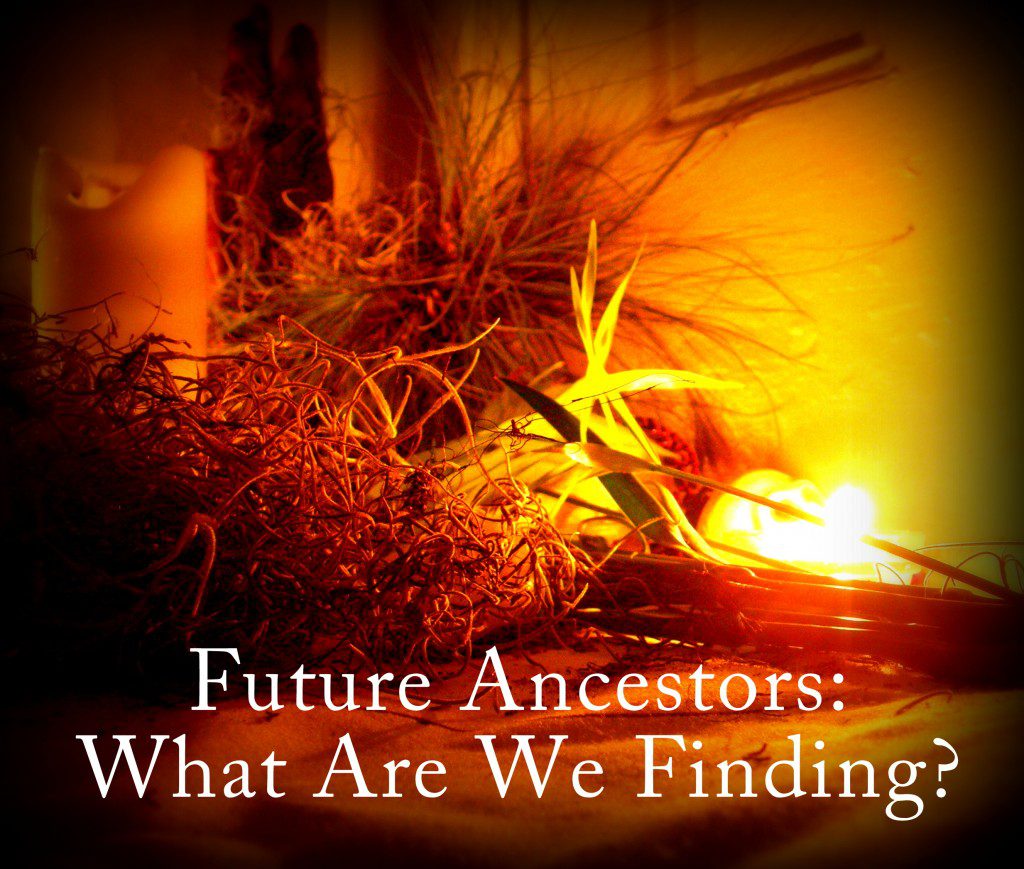 We live in a world filled with war, violence, plague and despair. Many people have thrown their religion in the trash, along with their hope for the future. Honestly, I can't say I blame them. It is a constant challenge to discover meaning in the midst of so much chaos. When my daughter Nia was a toddler she used to say "What are we finding?" instead of "What are we looking for?" In reality that's the important question. It doesn't matter what you are looking for, only what you find.
We have a responsibility to our children and also to our ancestors to find the "most highest good ( as my Santo Madrina says)" and pass that along every day in every way. Hopefully our ancestors gently showed us how to do that while they were alive, and continue to guide us now that they have crossed over.  I have spoken a lot during this monthly ancestor remembrance project at Patheos about different ways to find and honor your ancestors. The following is only a partial list-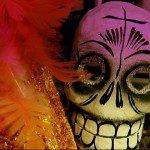 Creating Ancestor Altars in Voodoo, Vodou, and Santeria – The basics of what to have, or what to add, to your Ancestor Altar or shrine.
Dumb Supper – This post shows how to have your own sacred meal in silence, set an extra plate and an extra chair, and begin to really listen. 
Ancestor Hash Browns with Sweet Potatoes – A delicious recipe to enjoy with your ancestors morning, noon or night. 
Maman Brigitte Beet Salad Recipe – Beets, Black olives, and goat cheese combine to honor this Mistress of the dead. 
Ancestor Remembrance Recipes – The importance of feeding your dead, not just during Samhain/ Halloween. 
This past weekend my godchildren and I celebrated our annual Ancestor event. Our beloved dead were honored with a meal of coffee braised beef with caramelized mushrooms and shallots, corn maque choux, and Maman Brigitte beet salad. We ate silently. Then we spoke of the people we loved, and the people we try to still know in death. One of the things that we found inspires us again and again was our ancestors courage and determination. We spoke of their divine willingness to take a leap, remember where they came from while still walking forward into a new tomorrow. We remembered their songs, their stories, and their lessons as we hope someone will someday remember ours. Hopefully your ancestors will smile and join you in your quest to do the same.