Friday night Brad and I had a little Diwali party at our apartment and it was really nice.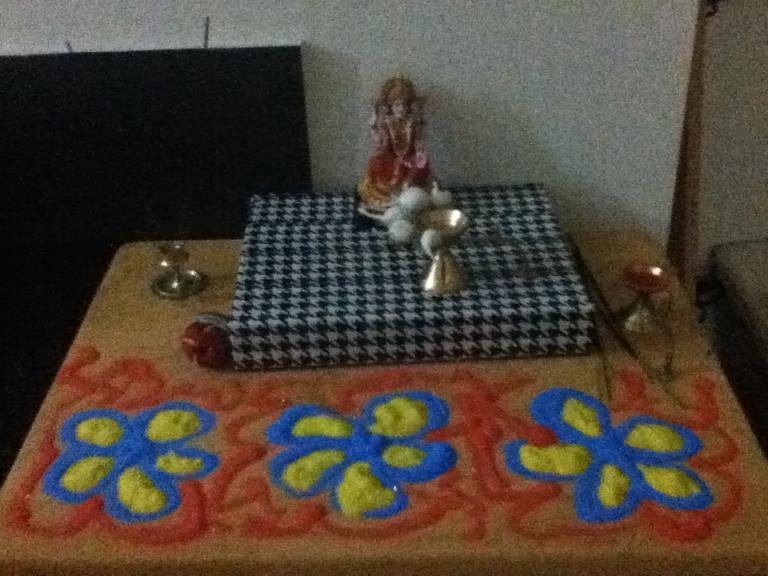 This is a Lakshmi altar that I put out in our living room. I drew the rangoli with colored sand that was on sale at Michael's. The murti is a new one from our wedding.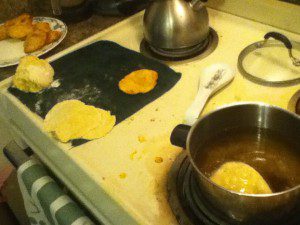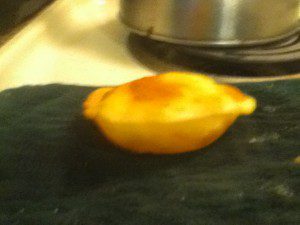 Cooking puris for masala puri chaat! I had some trouble getting them to puff, but a few did!
Finished product…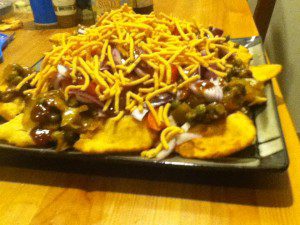 I also made black-eyed pea curry, raita, aloo ghobi, and samosas with pie-crust wrappers.
It was a nice time and I enjoyed getting to know some of Brad's classmates a little better!
Everyone liked my homemade toran too and this weekend I managed to get an Etsy shop set up so I can sell items like the toran and some other useful items I thought of (like handy reference cards for common home pujas!) Check it out here: https://www.etsy.com/shop/AmericanHindu