As I said before, some years I feel very irritated by Christmas and I'm in a bad mood all month. Other years it's not a big deal to me and doesn't bother me a bit.
This year I have no problem with it!
I've been glad to see people enjoying their holiday and it hasn't felt shoved down my throat too much. Having no TV and not shopping much probably helps a lot!
Brad and I have traveled to North Carolina this week to spend time with my dad's family and we're having a great time. I adore my family and really enjoy getting to hang out with them.
Our dog is playing with the four other dogs here!
Now that my grandmother is no longer alive, there's a lot less pressure to do Christian things while we're here. It used to be that I'd always have to go to a Christmas eve church service, but since she's been gone it's been entirely optional.
It's really nice to have a break from work and an opportunity to travel and spend time with family, so thank you, Christmas, for that!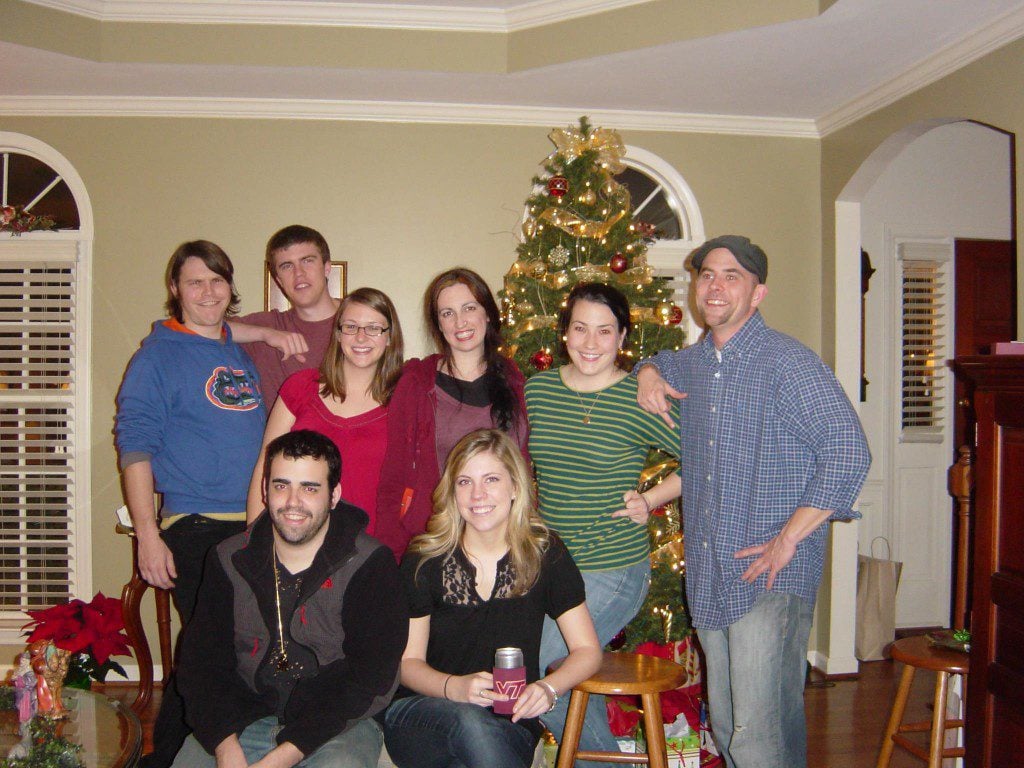 (Christmas two years ago with my cousins. I'm in the center!)