I've been brainstorming, practicing, and testing out lots of different ideas for my new Etsy store: American Hindu. (I sell craft items that I create for myself, for my own use and enjoyment, but during this difficult financial period, I thought perhaps others would also enjoy the items I make)
One thing I really wanted to do was baby Krishna statues with a hammock swing particularly for Krishna Janmashtami celebrations. So I've been working with clay and practicing, but I don't feel satisfied with how they're coming out. Instead I decided to stick to what I'm good at and do crochet baby Krishnas rather than clay.
But that means I have these little Krishna idols with no home. I made one that I'll keep for myself, but I have two more practice clay Krishnas that I didn't know what to do with.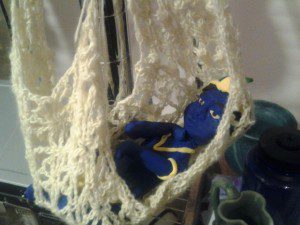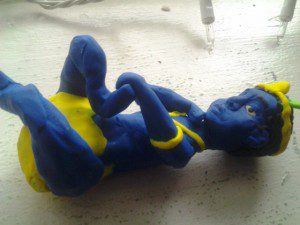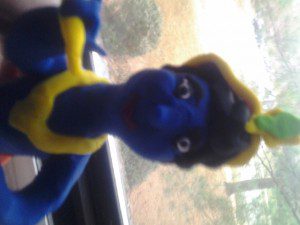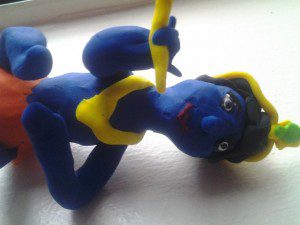 Then I decided that I would give them away to you!
In order to enter, please click the link below and you will be able to complete activities like Tweeting about the giveaway and sharing this page on Facebook to get entries in the raffle.
They are about four inches long and come with a wool lace hammock and I'll be sending one completely for free to two of you, anywhere in the world.
The giveaway starts today and ends Monday January 27th, so you have three weeks to get those entries in (you can redo some of the activities every day for more entries!)
See the items I am currently selling in my shop…
Resources for the American Hindu home