I'm a big crafter (as you can probably tell)! The techniques I've been working with the longest are crochet and knit. If you're a crocheter like me, you can easily make little figures for your Golu doll display using the technique called amigurumi (a Japanese style for making little figures of all kinds).
There's no end to the possibilities. You can make anything with amigurumi technique! Here are some examples (click the pictures to go to the free patterns):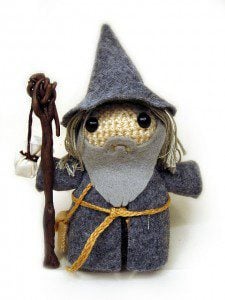 Another way to make your own figures is using wooden pegs. You can get these blank pegs and paint them with acrylic paint.
Here are a few tutorials:
And some example images:
And what about clay? That's an easy resource to pick up at a craft store. Here's some inspiration from Etsy…
You can also make mini accessories for your scenes. Look up doll house miniatures or look up DIY miniatures on Pinterest.
This blog has some ideas for making tiny furniture from found objects.