Navratri starts on the 25th of this month, so now is a great time to start working on my favorite part:
The Golu Doll Display!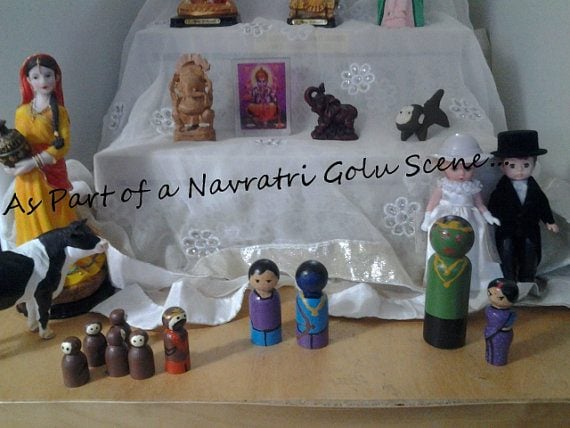 The fun part and also the challenging part of creating your golu display is thinking up your theme. What dolls, figures, and scenes do you want to create?
This is a great activity to do with children (as long as they aren't handling figurines too delicate for their age!) and you can tell stories about the dolls as you arrange them or let your children add their own dolls and action figures to the scene!
Hopefully for next year my Etsy shop will have a Navratri advent calendar so American Hindu children can participate in this traditional Christmas ritual of counting down. There will be a box for each night of Navratri and the children open the box to find a new figure for the Golu each night! That's my plan, anyway.
Here are some theme ideas for you…
Geeky
The Hobbit
Doctor Who
Harry Potter
Star Wars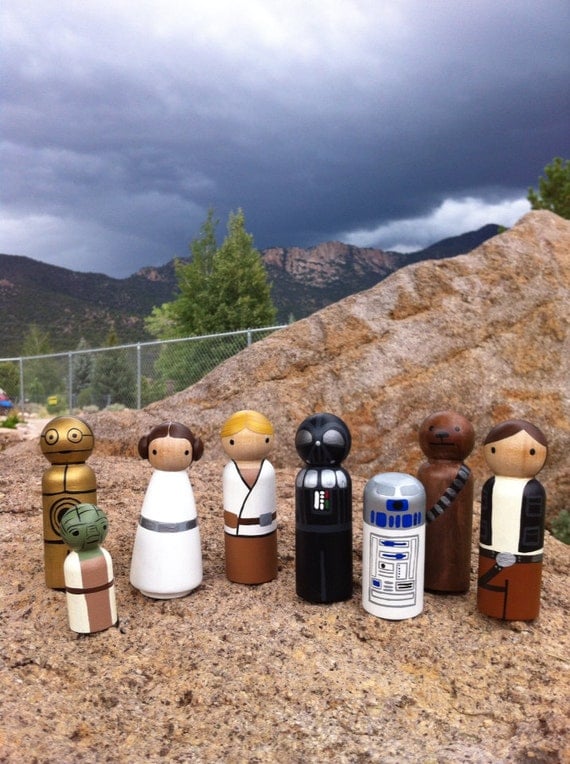 Firefly
Classics
A Wedding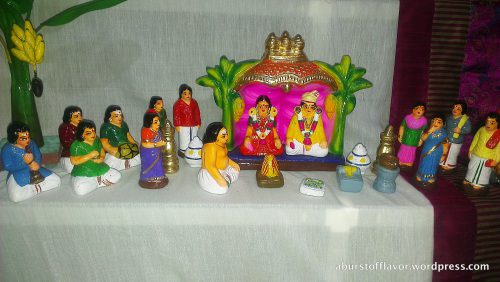 A Parade
A Birthday Party
Village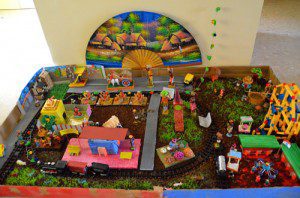 Dance Recital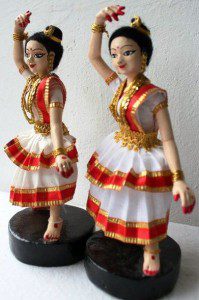 Religious
Satyavrata/Manu's boat
"Matsya asked Satyavrata to collect herbs, seeds and animals, to assemble all the seven rishis (Saptarishis) and wait. He advised to build a giant boat and fill it up with all the flora and fauna on the earth and that Lord Vishnu would meet him again at a selected time." –http://www.hindudevotionalblog.com/2011/07/matsya-avatar-of-lord-vishnu-dasavatara.html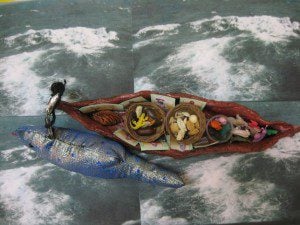 The Pandava in the Forrest
My Etsy shop has some peg doll sets that I made originally for my own Golu Display. There's a Ramayana Set and a Krishna's Family set: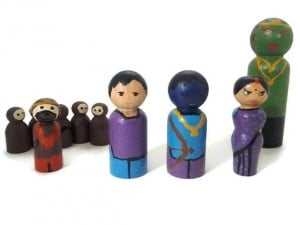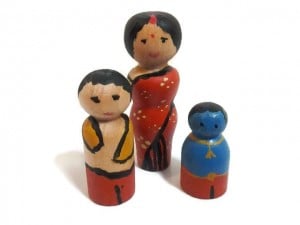 Stories
Fairy tales like Snow White or Little Red Riding Hood
Panchatantra stories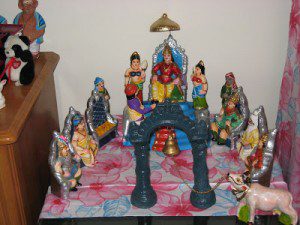 Your Inspiration
What are your favorite movies?
What are your favorite books?
What feel-good stories are happening in the news?
What stories from history are your children learning in school?
Recreate a favorite family vacation
What activities do your children enjoy? Dance? Kung fu?
Favorite video game characters and stories?
Around the world. Pick another culture that you'd like to learn about and create a scene based on their traditions.
Watch for more posts about Golu this year! I have a bunch of posts planned related to building your golu display!