Yule is the Witch's Sabbat of Winter Solstice. We celebrate the beginning of winter when the sun enters Capricorn, Dec 20-22, depending on the year. To find the exact time and date of this auspicious moment, I always consult archaeoastronomy.com. The holiday season is one of my favorite times of the year, because all of American society is participating in our pagan customs of decking the halls with wreaths, glittering evergreen trees, and illuminating the dark night with candles and lights.
Regardless of our religious persuasion, we can all share cheer with our neighbors through treats, and acts of benevolence. The best part of this season is the sense of wonder we can all get into. All together, we eagerly await the magical visit of our favorite jolly old elf, all for the joy this uniquely American mythology brings us; I just love that.
I've assembled below an index of my favorite Yuletide rituals, meditations, crafts, recipes, and sabbat games. Just click on the previews to explore the collection of articles further.
As you celebrate this season, try not to get lost in the commercialism and mad-rush of expectation. We can choose how and when we honor the darkness, and conjure a new light of hope. Nurture yourselves, too. Don't forget to rest, and spend as much fireside time with a mug of hot cocoa and blissful silence, if that is what you need. Whatever brings you peace and happiness – do that thing.
May your holiday's be merry and bright,
~Heron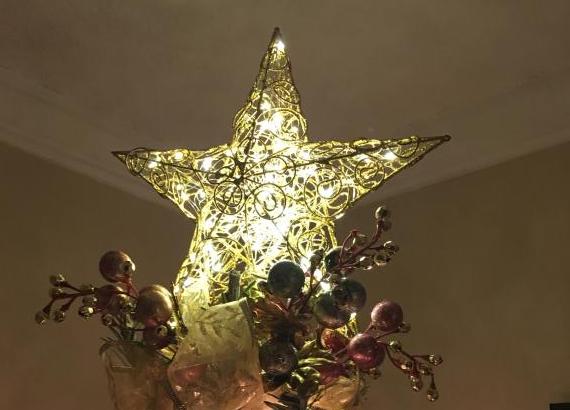 Magickal Crafts and Gift Exchange Games
I love to make hand-crafted magickal gifts for my coven mates around Yule-time. We have a tradition of playing a game of Dirty Santa at our Sabbat that is always a riot.
Dirty Santa Sabbat Game
The rules of the Dirty Santa game are that each attendee brings a wrapped gift with a value no more than $15. We aim to make these witchy gifts that our covenmates would potentially fight over. They can be hand-made, hand-me-down, nature found, or store bought. Hand-blended incense for various intentions, or prepared candles are always a hit. Anointing Oils, potions, and rare crystals never go wrong. Perhaps the passing down of a Deity statue you've decommissioned, or some raw material you've sustainably collected like an animal pelt, or bone. This year I prepared hurricane water for justice magick, that I could doll up in a witchy glass bottle.
Once we have a heap of gifts assembled in the middle of our circle of friends, we each draw a number – one for each player – so there will be the same number as there are gifts. For the sake of instructions, let's say there are 13 players.
Number 1 gets to choose the first gift, which they open in front of everyone and we oooo and ahhhh over whatever magickal wonders lie within. But Number 1 doesn't yet get to "keep" the gift yet, it must be left plainly visible.
Number 2 then chooses a gift, unwraps, ooos and ahhs, and then they can either keep what they are holding, or trade it for whatever Number 1 is holding.
It goes on from there, Numbers 3 through 13 have the choice to keep their own gift, or anything already open. EXCEPT a single gift can only change hands 3 times. If you're the third person to hold the gift, you are safe.
Number 13 has the happy choice of everything else in the room, and once they've chosen, you're stuck with whatever you're holding. It can get pretty hilarious, so long as everyone goes into the game with the right attitude, and doesn't take it too seriously.
The Yule candle craft linked below is what I took to last year's Dirty Santa game!
Yule Rituals and Meditations
A great crafty addition to any Winter Solstice celebration is a Yule Log. In this ritual, I've included recipes for a Yuletide incense blend and anointing oil that would also make a nice gift for the witches in your life.
During the Dark season of Winter, this candlelight yule ritual with a meditation of Hope and Peace, is a great way to maintain balance during a challenging time of year.
Recipes for Yule Parties and Sabbat Feasts
The Winter Solstice season is a great time to share festive treats at "Christmas" parties and Sabbat celebrations. Here are a few of my most delicious appetizer recipes. The Wassail recipe is also a potion to rekindle the powers of the fiery sun within us. It'll heat you right up!
Witchin' in the Kitchen: Sun-dried Tomato, Pesto, and Cream Cheese Torta
Into the Darkness of Winter: What's next?
But after the parties are over, and the tacky holiday sweater is stored away until next year, what next? The Wheel of the Year turns on, the meaning of the winter season is one of rest, reflection and turning our eyes toward the future of our Great Work.