I am the proud owner of a metaphysical shop we call The Sojourner Whole Earth Provisions, which celebrates a decade of business in March 2019. In many ways, this shopkeeper adventure has been my epic saga of transformation and redemption, just like Bilbo and Frodo Baggins' of Tokein's novels, but with fewer dragons, and far more trolls. There were times when the "blade of my Will" to stay open was almost broken. But through witchcraft (and despite the indignation of the local evangelicals) we emerge victorious! <cackle>
The following is a continuation of the Human Library Project interviews I began retelling at: From the Ashes a Fire Shall be Woken. I add these to my "Shopkeeper Saga" series that follows the lines from The Riddle of Strider that was found in JRR Tolkein's Lord of the Rings.
All that is gold does not glitter,
Not all those who wander are lost;
The old that is strong does not wither,
Deep roots are not reached by the frost.
From the ashes a fire shall be woken,
A light from the shadows shall spring;
Renewed shall be blade that was broken,
The crownless again shall be king.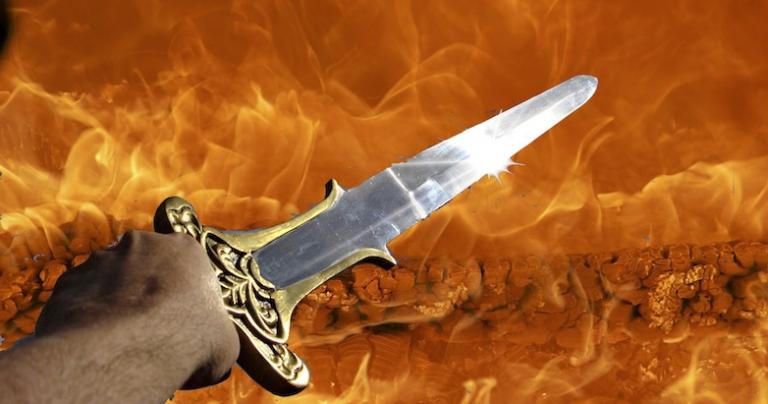 How did you become a priestess in a coven?
After the harrowing and transformative experience of my daughter's birth in 2002, I overcame my fears of the stigmas attached to the word "Witch," and through Witchvox.com found an open teaching coven in Charlotte, NC. After extensive interviews and screening, I was at last accepted as a seeker, and joined them for my first Litha Sabbat celebration. It was thrilling to finally be among other witches in a coven setting, and explore my spirituality through Wiccan ritual for the first time.
But just as I was beginning that first coven relationship, my family relocated yet again. I was devastated to arrive here in Greenville, NC, and find that (at the time) there were no pagan groups in town, and certainly no training circles–no one who meant to be found, anyway.
You have to remember that these were the days prior to social media sites like Myspace or Facebook, and smart phones didn't even exist yet. Prior to the internet, the only way to find local groups was through surreptitious questions, and flyers on pegboards, at the local metaphysical book shop, but Greenville didn't have one. However, the internet was making it slightly easier to find fellow pagans, with platforms like Yahoogroups and meetup.com. A few days prior to Samhain, I grabbed the bull by the horns and started a "yahoo group" called East NC Pagans and personally invited everyone who had a listing on witchvox.com within 100 miles to join me in that forum.
During the very slow beginnings of the East NC Pagans group, I studied Wicca and Witchcraft from books I could find at Barnes and Noble, and visited open circles out of town. For over a year I would advertise a monthly "Pagans night out" at cafes and bookstores, and hope that anyone else would join me. But every month I sat there alone for hours before giving up and going home. I couldn't convince anyone on that board to meet me in public. The fear here was so looming.
The Unitarian Universalist Church to the Rescue!
In 2004, I finally heard about a new "earth-based spirituality" study group held at the local Unitarian Universalist church. There I met other folks of like-mind, and we are still friends to this day. I invited them to join my yahoo group, and the next month a few of them actually showed up for my "coffee night." We had a great time.
After they reported on-line that I was safe, the next month we had sixteen attendees, and the month after that, twenty five. The fourth month we couldn't even fit at the coffee house any more. Over the next years, the membership of East NC Pagans grew to almost 200 people, holding large monthly social gatherings, classes, and spinning-off affiliated groups in nearby cities.
From East NC Pagans a circle of friends coalesced who were all seeking the path of witchcraft, and were hungry for more. Over beers one night, while bemoaning the lack of witchcraft teachers in our areas, someone quoted the old Chinese proverb, "'Tis better to light a candle, than to curse the darkness."
*CLICK*
The great, cosmic "Clue by Four" knocked me for a loop. I realized that if we were going to grow, we had to take responsibility for ourselves. That proverbial candle flame was about to temper the steel of that "blade" we call Personal Will in ways I couldn't imagine at the time. I honestly had no idea what I was getting myself into!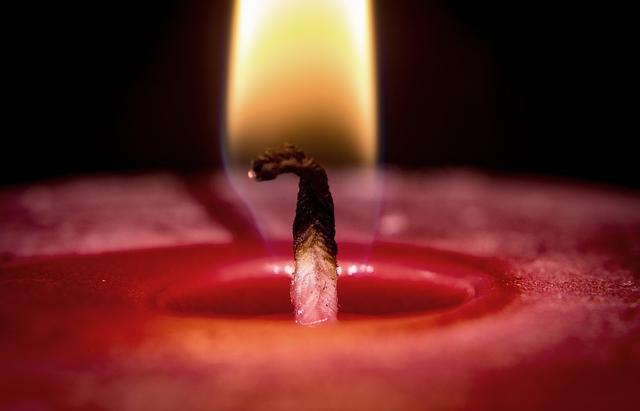 Wisecraft Study Circle
By Yule of 2005, we formed a study group called Wisecraft Circle. It was an eclectic and egalitarian circle working through the lessons in published training guides like Christopher Penczak's, The Inner Temple of Witchcraft, and Timothy Roderick's, Wicca: A Year and a Day, as our curriculum.
We worked on our own, but gathered together weekly to discuss, meditate, hold rituals and experiment. We turned the wheel of the year together, then began again at Imbolc with new friends. This time we wrote a charter, and held a covening ritual to make it official.
Without more accomplished guides and counselors to help us process the initiatory crises that unfolded for each of us, we didn't last long. Unfortunately, questions of legitimacy, authority, ego, and sexual tension killed that circle before it's second summer solstice. I learned a lot about who I was and who I was NOT. Most importantly, I learned what NOT to do within group practice.
Despite the difficult ending of that group, it did serve as the catalyst that I needed. My awareness expanded, and I called and felt the presence of the Divine in very real ways. My psychic abilities opened up into wyrd new vistas. I experienced spiritual ecstasy that brought me to my knees, and learned to write and lead rituals for the community that expanded that transformational opportunity to others.
From the Ashes a Fire Shall be Woken
At that Imbolc of our covening rites in 2007, and just after my first self-initiation into the Craft, I personally dedicated to working with the element of Fire. Nothing touched by fire stays the same; all you can do is surrender to that tempering power. Like the impurities being stripped from a metal blade in the forge, all the bullshit in my life that didn't further my sacred mission was burned away:
In March, my mother passed away suddenly and my fear of her reprisal no longer mattered; abusive relationships reached their pique so that I was forced to confront them; in June Wisecraft circle disintegrated with all manner of ego-spanking pyrotechnics; by August my failing marriage hit the skids; and by October I'd heard Their call to become a priestess and do Their work full-time. Every breath I've taken since then has been an act of devotion toward that goal.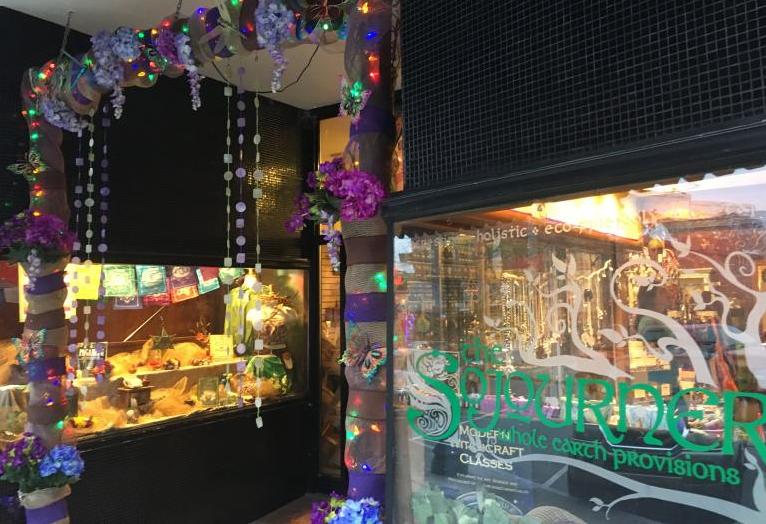 Why did you want to open a metaphysical store?
I opened The Sojourner as a way to heal the wounds of spiritual isolation I felt as a young seeker, and transmute that fear and pain into a solution for others. The fear of rejection and abandonment by the mainstream religions because of who one is deep down inside, whether that be for their witchiness, psychic abilities, or because they are gay, or a nerd, or different-than-average, can be so heartbreaking.
As I emerged from the destructive fires of 2007, my resolve to live authentically outside the broom closet was honed to a razors edge. I realized that I had to live with the dignity and self-respect my mother had instilled within me. But the real kick in the britches came in the form of the life insurance money she willed to me when she died; I wanted to do something meaningful with my life in her memory. By November 2007, I announced my decision to open The Sojourner and the wheels of business development went into high gear.
It took over a year to secure our location in Uptown Greenville, which had previously been the Obama for President headquarters in the 2008 campaign. In the meantime, I ran the emotional gauntlet through a move, and the burning wreckage of my separation. To get the extra starting capital we needed, I renovated and sold two pieces of real estate in a depressed market (score two for sweat equity and magick!)
March 28th, 2009, we opened the doors of The Sojourner to the public for the first time. It was a huge group effort by many dedicated people to bring her to life. It took immense effort, sacrifice, and generous investment by our families, too. But it was worth it. That first day we were open, folks arrived by the car-load from great distances and damn near cleaned us out! Since then, Lady Sojo has become our clubhouse and sanctuary; she is a Greenville institution, and I'm honored to be her care-taker.
What does being a "High Priestess" mean?
For our coven of Modern Witches, the term "High Priestess" could have two different meanings.
1) The Elected High Priestess for that year of our coven's governance. She will manage and lead that year's Wheel of the Year of Sabbat rituals, and basically be the Co-President of our organization for that year. I served as the elected High Priestess for the first three turnings of The Sojo Circle, and was grateful to pass the Chalice to a new High Priestess at Yule of 2018.
2) A Priestess ordained to Third-Degree for this lifetime, within our version of the traditional Wiccan system of attainment. This means that the Priestess has the wisdom, leadership skills and experience to responsibly represent our tradition to the outer world as a clergyperson. They then have the authority to hive-off and form their own coven, and lead it independently. I wrote more on what this responsibility means to me here.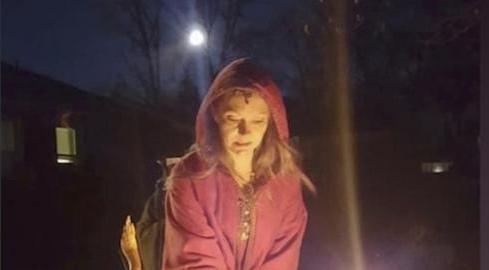 Renewed be the Blade that was Broken
It has been a wyrd ride, these almost 17 years since the birth of my daughter kicked me into witchy gear. This spiritual path is a struggle, a joy, and a sacred mission to discover the strength of Will I wield from within myself. Personal Will is like one's blade, and it is forged in elemental fire. There was a time back in my 30's when my blade was broken by the pains of life, but through Witchcraft, it has been renewed. My Will to keep fighting the good fight is stronger than ever and as we celebrate our 10th year in business, the shop is more successful than ever, too!
As always, I remain a Witch on Fire,
~Heron
Keep reading at the links below:
All that is gold does not glitter
Not all those who wander are lost
From the ashes a fire shall be woken
A light from the shadows shall spring
The Old That is Strong Does Not Wither
Additional Shopkeeper Stories:
The Hogwarts Disappointment
Frankenstein and Myrrph
A Witch among Charlatans
Witches' Marks, Rooster Blood, Thor me Not