Happy Feast Day of Saint Benedict!

Vision of Saint Benedict (c.1360). Giovanni del Biondo (fl.1356-1392). Tempera on wood. © Art Gallery of Ontario. PMA:J99.1089. Saint Benedict marvels at the smallness of the world, in contrast with the immensity and appeal of heaven.
About an hour's ride from Rome, one reaches Subiaco, and there one may visit the cave where Benedict of Norcia, 1400 years ago, spent time in isolated prayer (I touched my rosary to its walls!) and marvel over the incredibly fresh-looking and colorful frescos that have survived for oh, nearly a thousand years. That link has some really great photos.
Most people don't remember that Cardinal Joseph Ratzinger was retreating and preaching at Subiaco when he was called back to Rome as John Paul II began to take his leave.
On April 1, 2005, Joseph Cardinal Ratzinger gave a conference at Subiaco
, the cradle of Benedictine life. Nineteen days later, as bishop of Rome, he assumed the name of Saint Benedict. Pope Benedict's message at Subiaco identifies what the world needs above all else. "We need," he said, "men who hold their gaze directly towards God."
It's no accident that this current pope emerged from the cave of Subiaco — from the embrace of St. Benedict, whose monks and nuns were a counter-cultural movement against a corrupted civilization — and took his name. Our pope has spent a grueling portion of his pontificate facing corruption head-on, and his intents are much in line with Holy Father Benedict's.
Today at St. Scholastica's Monastery in Duluth, Sister Lisa will make her solemn profession as a Benedictine. Last month two nuns of St. Walburga Abbey were solemnly professed, and Benedict's newest daughters are growing in number in Missouri. If some communities are getting smaller, or transitioning in their work (because it is a very Benedictine thing to keep up with media innovations!) Clear Creek Abbey is growing (reader Klaire has a nephew there!). The beautiful Ryde Abbey on the Isle of Wight is still growing and the Benedictine Sisters of Perpetual Adoration have a steady influx of vocations. The children of Benedict are still going back to the Rule, still the counter-cultural response to a world intent on throwing itself away, still reminding us that the only time socialism works is when it is voluntarily embraced, rather than compelled.
The Holy Rule of St. Benedict: Deacon Greg excerpts the beautiful prologue, here. This is my favorite issue of the Rule.
Fr. Dwight: Fr. Dwight on Benedict and St. Therese
I love my Dominican friends, and my Carmelite friends, of course. But even though I sometimes wonder how it can be, I am forever a Benedictine, albeit a poor one, and a daughter of Benedict-then and Benedict-now. Sorry, fathers. I will try to be better.
UPDATE: Some famous Benedictine Oblates; I knew about Dorothy Day and St. Frances of Rome, of course, but hadn't realized that St. Thomas More, author Walker Percy and our dear Pope Benedict XVI were also Oblates. This makes me happy!
UPDATE II: Speaking of Thomas More, Leah Libresco read A Man for All Seasons and found much to glean, there.
But More ends up a martyr because he doesn't bend. His position is incompatible with the world he lives in, so he dies, but he doesn't yield. Essentially, More responds to Henry's demands that he sign the Acts of Succession as though Henry had asked him to levitate. He doesn't have the power to perform either action.
Indeed. Interesting fodder for another discussion. I look forward to what she comes up with.
UPDATE II: "Why Benedict"?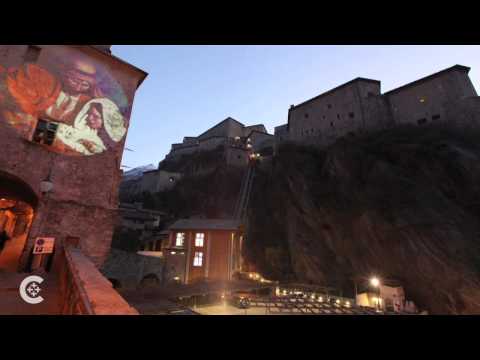 Related:
Te-Deum Blog: Monks Love Knows No Bounds
The Leadership Void; We Need St. Benedict!
Benedict, Stability and Detachment