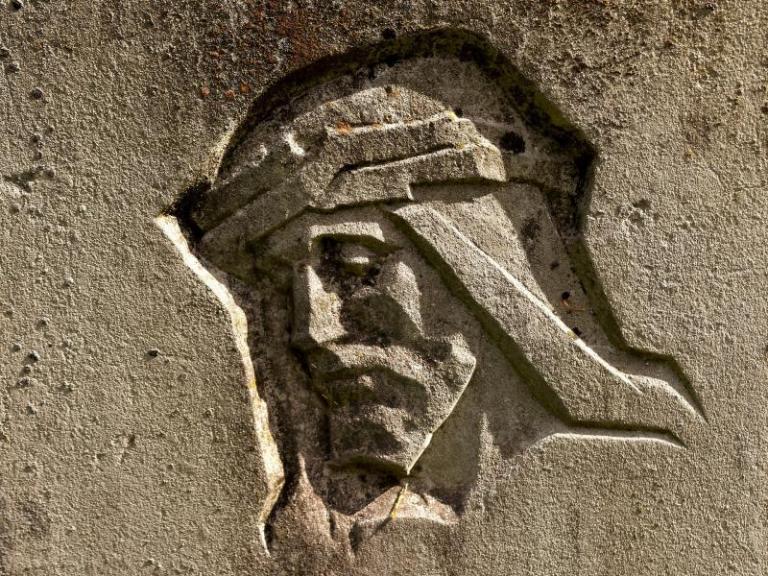 It is often said that 90% of full-time church pastors do not make it to the end of their natural working life as a pastor.
It is also well known that many ordinary Christians who profess a powerful faith, when you go back and meet them years later, they will sadly no longer be walking with Jesus at all.
There are still more who once had at least a measure of the passion and sincerity which John Stott said singled Billy Graham out amongst other preachers. But then the fire fades. The love grows cold.
Suffering comes.
Sin grips and leads us astray.
Scandal topples our heroes.
Even the great Billy Graham finally dies.
But what is remarkable is the number of decades that Billy was the worlds leading pastor, under the gaze of the world's media and without a hint of a real scandal. He was loved by so many people from diverse background as a man of principle and compassion. Billy was one of the few Christian heroes who never really visibly failed.
But many others did fail, falter or fall away.
And for some of us, our hope dissipates as those we want to follow fall, fade, or disappear.
But, Jesus only calls us to follow men of God as they follow Jesus.
When even a great hero like Billy goes, Jesus is still building his church.
What then is the secret of surviving the anointing, of making it through life's struggles with your faith intact?
Ironically a computer error yesterday pointed some of us to the answer if we will pay attention.
Anybody believe the Holy Spirit can possess a web server?
Wanting to feature my article on the death of Billy Graham, Patheos put a big link on their homepage, but for some weird reason it was sending people to a totally different post I wrote a while back: Jesus Commands: "Abide in Me"
UPDATE almost exactly 24 hours later the Patheos server started doing the same thing again! Is this proof the Holy Spirit really is a hacker? Oh, and just so you know not only is the title of the post affected so hauntingly similar to the most popular hymn that was sung at Billy Graham's rallies, Abide with Me the timing of the hack was almost exactly 24 hours after the first and JUST AFTER the tech guys have gone home for the night so they won't be able to fix it for the longest time. And who thought God didn't have a sense of humour? We have had fake news (Billy Graham didn't really die) and we now have hacking by the Holy Spirit.

And the purpose of the hack? To show those of us who have ears to hear that if we want to know the secret behind how Billy Graham accomplished what he did and walked as a faithful Christian for so long, it was by total dependence on God, or to put it in another way: Abiding in Jesus.
SO there you have it. A technological miracle that has touched the heart of this cynical old blogger. Perhaps it has touched your heart too.
But there is more.
I want to share more with you about this secret of how you too can make it to the end, and if you haven't started your journey yet, or feel you have already failed in some way, this message of hope in someone else to save you is for you right now.
Which brings me to a video sermon I would like to encourage everyone to watch. A friend of mine sent it to me, and I just finished watching it. You will find it embedded at the end of this post.
If you want to know how to survive the marathon of life with Jesus like Billy Graham did, here are some strong pointers from this powerful message 'Surviving the Anointing' by David Ravenill
"You survive the anointing by absolute dependency on God."

"A guarantee of your failing is when you lose contact with God and think you can do it all yourself."

"You can do ABSOLUTELY NOTHING without God."

"When we don't pray we are saying to God we don't need you."

"Real prayer is touching heaven."
So, perhaps the Patheos servers were dead right, what we need to hear on the day that Billy died, is learn to truly abide in Jesus.
I would also just like to conclude this article by saying a word to those who feel they already haven't made it. Maybe you fell into immorality. Maybe you lost your faith. Maybe you just lost your passion. Or maybe you are just suffering so much that it is hurting and you just no longer feel you can keep going. Let me tell you something:
THERE IS HOPE!
There are some words that a friend sent me back in 2016 during a period of suffering for myself, that to be honest I am still walking through today. They are words of hope that I have been clinging onto and using to claw my way back out of the pit that ill health among other things dragged me into. My friend promised me these words are true. They are what the Bible says so we KNOW they are true, and if you would like to read some more thoughts about how God does gently mend a broken twig, and fans into flame a smouldering candle, then you can follow the links in these words below.
These words tell me afresh tonight that JESUS hasn't finished with me yet.
And he hasn't finished with YOU either, even if you feel like one of those who haven't made it.