We must pray for an audience of One, not to look good in front of others. God is listening when we pray. He is watching our hearts to see our motives. Are we praying to impress others, or even him?  Or are we praying out of our love for him, and our sense of need for him.
What this all means is that multiple words are not necessary. Flamboyant expressions are not needed.  Sometimes all that is needed is that simple one word "help"! And when times are really tough Jesus is eager for us to cry out to him in that way.
We have looked at the way God calls us to trust him and pray, whatever our circumstances.  How sad is it that we often feel inadequate at praying, and so fail at the first hurdle.  The less we pray the less we feel able to pray, and the less we feel we deserve to be heard.  Yet whether you last prayed five minutes ago or five years ago Jesus is eager to hear from you right now!
Jesus is much more interested in the heart felt cry of the needy than the carefully polished prose of the religious:
 "And when you pray, you must not be like the hypocrites. For they love to stand and pray in the synagogues and at the street corners, that they may be seen by others. Truly, I say to you, they have received their reward.  But when you pray, go into your room and shut the door and pray to your Father who is in secret. And your Father who sees in secret will reward you.

And when you pray, do not heap up empty phrases as the Gentiles do, for they think that they will be heard for their many words. Do not be like them, for your Father knows what you need before you ask him. (Matthew 6:5-8, ESV)
This whole series on the commands of Jesus, was inspired and prompted by John Piper's fantastic book on the subject. He explains the simple point I am trying to make today really well:
 The readiness of God to answer and his perfect knowledge of what we need before we ask means that we should be simple in our wording and reject anything like a repetitive mantra that would imply God is aroused by our monotonous incantations . . .

Jesus hates hypocrisy—like appearing to love God when what you really love is the praise of man. His most disparaging language was reserved for "hypocrites." He called them children of hell, "blind guides," "full of greed and self-indulgence," "whitewashed tombs" (Matt. 23:15, 24, 25, 27). The demand is unmistakable: "Beware of the leaven of the Pharisees, which is hypocrisy" (Luke 12:1). The implication for prayer (and fasting and almsgiving, Matt. 6:1–4, 16–18) is: Treasure God, and all that he will be for you, in prayer; but do not treasure the praise of man. And most of all do not turn a God-treasuring act of prayer into a man-treasuring act of hypocrisy.

Piper, J. (2006). What Jesus demands from the world (p. 107-110). Wheaton, IL: Crossway Books.
I almost feel like leaving it here.
Of course this is not a command against spending long periods in prayer. Jesus himself often went off to quiet places for long periods of fellowship with God his Father. It is just saying we shouldn't pile up meaningless phrases to sound good.  And it is saying that God will accept even the briefest of prayers if our heart is in the right place.
It is also not a condemnation of corporate prayer. Jesus taught his disciples to pray "Our Father" and so the implication there is that there would be times of corporate prayer as well as individual times.  And indeed the church in Acts was characterised by such regular gatherings to seek God together.
The point is that if you pray with a group of believers, you should also be praying alone in the secret place.  And if you pray alone or in public, you must remember who you are speaking to, and simply be real, succinct, and brief.
Do we really believe that God will reward us for praying?  If so why do we pray so little?
Learn More
https://www.patheos.com/blogs/adrianwarnock/2018/06/slow-down-to-meet-god/
---
Coming soon (God willing) : the rest of the series "Jesus Commands"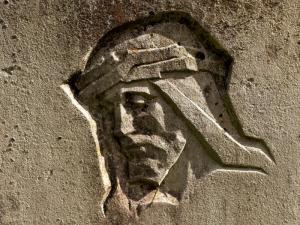 Jesus said that if you obey him your life will be established on a firm foundation when the storms come.
Follow the link to read all the articles, or subscribe to our newsletter to be notified as they are published.
Complete the form in the top of the right hand column, or below if you are visiting on a mobile device.