The Shantideva Meditation Center of New York City has announced that Professor Jan Willis will offer a public talk and weekend teachings at Tibet House in the city.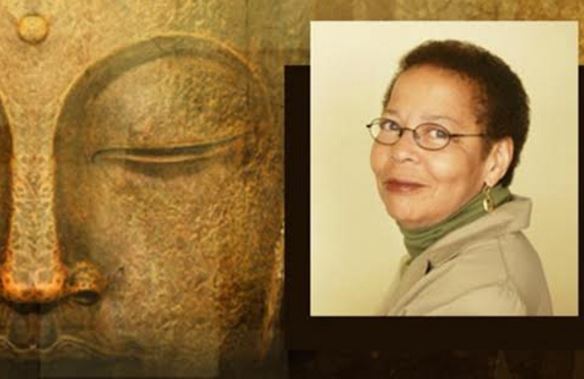 From the announcement:
Friday, April 8 from 7 to 9pm
Today's media stories reflect major divisions of race, class, faith, and gender in the United States. Amid concerns about institutionalized racism, the gap between the rich and poor, religious intolerance, and gender inequality, people are angry and confused.
Around 2500 years ago, the Buddha was considered a social revolutionary, questioning the rigid caste system that fixed people's roles in society. Could the Buddha's message offer any solutions today with respect to social injustice? How does individual spiritual development contribute to society and the greater good? How is it possible to cultivate love and compassion in reaction to hatred and anger?

Professor Jan Willis shares her perspectives while recounting her own journey. Growing up in segregated Alabama, she endured a burning cross on her family's lawn and police dogs during the Birmingham Campaign led by Martin Luther King Jr. She considered joining the Black Panthers but instead chose a Buddhist path, where she met Lama Thubten Yeshe and followed the way of meditation, unconditional love, and higher education, eventually becoming a scholar of Indic and Buddhist studies.

Professor Willis will share with us how Buddhism impacted her views about herself, social justice, and the role of personal healing in an angry and unjust society.
For further details on the public talk as well as the weekend teachings on the topic of Being a Bodhisattva in the Modern World, see the
announcement
.
~
~
Recent posts here:
Stay in touch with American Buddhist Perspectives on Facebook: