Today I'm very happy to welcome a former student of mine to The Anxious Bench. After graduating from Bethel University, Noel Stringham studied African history at the University of Virginia, where he earned his PhD in 2016. He just finished his first year on the faculty of Wheaton College and today shares some of what he has learned in studying the history of the Nuer people of South Sudan.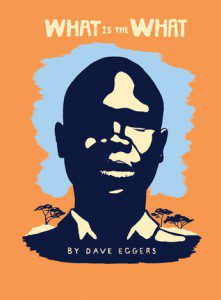 If you are an American (or Canadian) who has heard of South Sudan, you are probably familiar with the stories of "Lost Boys" described in popular books such as Dave Eggers' What is the What and films like The Good Lie (starring Reese Witherspoon and two Nuer-speaking men from South Sudan, Emanuel Jal and Ger Duany). If you peruse international news, you have also probably seen headlines referencing humanitarian crises surrounding South Sudan's current conflict, sadly only the most recent in a series of civil wars stretching back to 1955. But if you have never had a conversation in the Nuer language, you may not know that people Westerners pity as virtuous but helpless refugees and child soldiers (or demonize as powerful but evil warlords) actually begin and end every conversation by talking about peace.
The Nuer language is not limited to one standard greeting, like the Hebrew "shalom" (peace) or the Arabic "as-salaamu 'alikum" (peace to you), because communities that speak Nuer do not view greetings like the short perfunctory passing the peace practiced in North American churches. Instead when someone asks you "are you at peace?" (maali?), and you answer "I am at peace" (maalä), they invariably follow up by asking "did you sleep in peace?" (ci nin kԑ mal?), "is your body at peace?" (mal puɔnydu?), and "are your children at peace?" (gaatku maalkԑ?) etc. In fact, Nuer-speakers spend so much time genuinely asking about peace in each other's lives that it often takes a long time to begin discussing any other subject. To be sure South Sudanese, and particularly the Nuer-speaking communities in the country's northeast, have experienced war, but they have also taught me a great deal about peace (and history).
Before traveling to South Sudan to record historical songs, oral traditions, and genealogies, I knew that American missionaries had often compared Nuer culture to the Pentateuch since the 1920s. However, I assumed this parallel flowed largely from these twentieth century missionaries' limited exposure to watching anyone actually sacrifice a cow for the forgiveness of sins. The ancient Hebrews' word for spirit seems to have come from the actual sound of exhaling, or saying "yah" (as in Yah-weh and Hallelu-jah). Similarly, the Nuer also exhale their word for spirit ("yiee") and many still hold a cow's final bellow sacred, that unexplainable sound after the spear pierces its side and the cow releases its spirit to breathe its last. Witnessing this myself certainly transformed how I understood the Day of Atonement, but also proved only the beginning of my rediscovery of scripture.
Living along a stretch of the Nile still untamed by dams, the Nuer and their Dinka-speaking neighbors still migrate away from the river each rainy season and return as waters recede. As swamp dries to soil, taller grasses (as high as twenty feet) die and eventually catch fire, so that a giant wall of white smoke appears on the horizon during the day. This smoke is invisible at night, so sunset transforms the skyline into columns of flame. Nuer-speaking herders follow this pillar of cloud by day and fire by night across the landscape because the fire actually replenishes the soil's nutrients, germinating green grass that grows right out of the ashes. I never ate any manna, but instead of finding security by storing up grain or a direct deposit for their checking accounts, these cattle herders walk the land with few possessions and enough milk for each day.
The Nuer also possess a sense of history entirely in keeping with Genesis, but wholly foreign to Americans. As a historian trained at the University of Virginia, I came to South Sudan to record unknown and unwritten history in land the outside world had not recognized as a country until 2011. In fact, for Western historians, South Sudan looked like the most marginalized portion of an African continent respected historians like Georg Hegel had dismissed as having "no part in the historical world" since the Nuer had practiced writing until missionaries arrived. On the other hand, many Nuer told me they hoped I would return and educate Americans whom they pitied for having absolutely no sense of their own history. Many Nuer were scandalized when I admitted most Americans know plenty about Abraham Lincoln but do not even know the names of their very own great-great-grandparents. In contrast, every Nuer child memorizes their genealogy to the twelfth generation in a form — rather like those Biblical genealogies that most Americans ignore. Like the ancient Hebrews, the Nuer also give their children names that describe the circumstances of their birthday, such as "Flood", or "UN" during 1990s or, when I was working on an article in 2013, "Paper." Genealogies that literally translate "Many Goats" son of "Smallpox" son of "Migration" etc. are actually an archive. Consequently, the Nuer understand implicitly that to say "the God of Abraham, Isaac, and Jacob" is to literally retell God's history with men named "Father of a Multitude," "Laughter," and "Grasps the Heel".
All of these seemingly ancient practices are taking place in right now in communities awash with cell phones and AK-47s, and now plagued with occasional assaults by government tanks or Ugandan helicopter gunships (supplied by the U.S. and Canada). So what do I mean when I say the Nuer taught me about peace? For an analytical discussion of the war itself you can check out my article "It Takes a Village to Raise a Militia" in the May 2017 issue of the Journal of Modern African Studies. However, the short answer is that the international community has pursued the same paradigm for peace in this land for over sixty years and repeatedly reproduced the same results. Failure of "the world" is literal, not rhetorical, in South Sudan. After living among the Nuer I am convinced that a peace someone like Melchizedek would recognize does not depend on abstract theory, or an abstract liturgy, but visceral experience in the gristmill of history.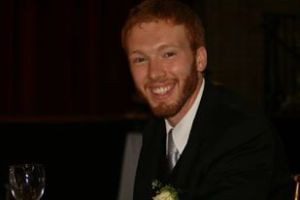 Most North American churches that practice liturgy conclude services by saying "Go in peace," which is also how the Nuer end every conversation with someone who is leaving. But since they locate blessing in actual moment, conversations often conclude with "sleep in peace," "eat in peace," or, if you are staying, "remain in peace," which is actually closer to Jesus' actual benediction in John 14: "Peace I leave with you; my peace I give you. I do not give to you as the world gives. Do not let your hearts be troubled and do not be afraid."
Thanks again to all the guest-bloggers who have filled in from David Swartz during his spring sabbatical: Elesha Coffman, Rusty Hawkins, AnneMarie Kooistra, Mandy McMichael, Matt Miller, Amy Poppinga, Noel Stringham, Paul Thompson, and Andrea Turpin. David will be back at the Bench starting Wednesday, June 7th.