"Are you sure you belong on the [Patheos] Evangelical channel?" I've asked myself that same question every so often since coming here in 2016, so it was interesting to see it head a post at a new neighbor of ours: Anabaptist Revisions, written by pastor-scholar David Cramer. "It's a fair question," he admitted, since there's historically been no shortage of mutual suspicion between evangelicals and their Anabaptist cousins. But I'm glad that David decided he did belong here.
It's not the first time he has straddled these two worlds, so I'm looking forward to seeing how David will continue to wrestle with what it means to be an Anabaptist at Patheos Evangelical. Here's why I think our readers are going to be all the better for it.
Evangelicals and Anabaptists actually have much in common.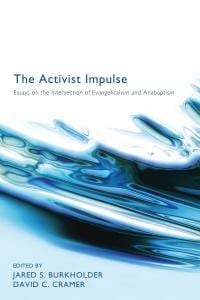 I first encountered David six years ago, after reading a book he edited with recent Anxious Bench guest-blogger Jared Burkholder. Entitled The Activist Impulse: Essays on the Intersection of Evangelicalism and Anabaptism, it brought together scholars from both camps, including our own David Swartz (previewing a theme from his Moral Minority book), our friend John Fea, Mennonite historians like Steve Nolt and John Roth (whose address at the 2008 meeting of the Conference on Faith and History helped inspire the project), and George Marsden (whose foreword warned that "no one today can plausibly claim to represent or speak for evangelicalism as a whole.") In their introduction, David and Jared argued from recent history that
both evangelicals and Anabaptist, while sharing space on the margins of American society, have manifest a shared commitment—an "impulse"—to engage American society through religiously motivated activism.
While acknowledging that Anabaptists often suspected that evangelical influence corrodes ethnic identity and Peace Church commitment and that evangelicals sometimes classed Mennonite ethics with "liberalism," David and Jared nonetheless hoped to "offer a glimpse into the richness of Kingdom living that is at once irreducibly evangelical and unabashedly Anabaptist." I'm a Pietist rather than an Anabaptist, but I look forward to seeing Anabaptist Revisions continue to offer such glimpses.
Evangelicals have much to learn from Anabaptists.
Two years ago David Swartz mused here that the 2016 election might help evangelicals to free themselves "from the constraints of a two-party system grounded in realpolitik" and "invest in a robust theology of shalom." Based on what we know of their voting that year — and their responses to political polls for most of the first half of the Trump presidency — I'm not sure that many evangelicals were ultimately convinced that "[i]t's a good time to be an Anabaptist."
But in a month that has seen small but real hints of evangelical discontent with the 45th president, it's a good time for Patheos Evangelical to host an Anabaptist blog. The coauthor of a forthcoming book on Christian nonviolence, David can share alternative perspectives on witness, discipleship, culture, and justice that start from a high view of Scripture, are animated by an "activist impulse," and yet end up being markedly different from the political theologies prevailing in white evangelicalism. Perhaps especially because they're rooted in historic experiences of persecution far worse than anything 21st century white evangelicals imagine themselves to be suffering.
(Not disembodied Anabaptism, that is, but complicated reality.)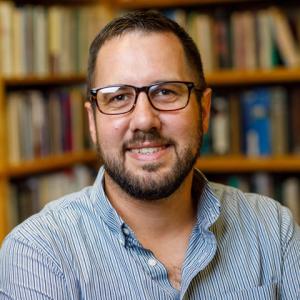 At the same time, I appreciate that David's starting point — as hinted at in his blog's title — is the desire to compare and contrast "Mennonite reality" with supposedly pristine "Anabaptist visions" like the one famously put forward by Harold Bender in 1943… or the "disembodied" neo-Anabaptism that I used to see in Christian college students who liked what they'd read of John Howard Yoder (or, more often, Greg Boyd's rewrite of Yoder) but ended up finding actual Anabaptist-Mennonite church life as disappointing as what they'd experienced in the megachurches of their youth. (To say nothing of disillusionment with Yoder himself, on which David has also written.)
Like David, I'm taken with the revisionism of Mennonite scholars like John Roth, who has argued that "many of the themes that gave coherence to the Anabaptist movement also carried within themselves a number of inherent tensions or contradictions." All the more so because he now works as a bivocational pastor with dual roles at an Anabaptist seminary, I expect David will end up exploring several of the "native dilemmas and disequilbria" that ultimately defined Anabaptism for another Goshen College historian, Theron Schlabach.
In the process, I think David can hold up a mirror for evangelical readers, helping them to recognize the "inherent tensions or contradictions" between disembodied definitions of evangelicalism and the complex historical experiences of their own "flesh-and-blood" churches and institutions.
---
While I'm at it, let me also recommend two other Anabaptist resources for evangelicals to read… First, Messiah College professor Drew Hart's Trouble I've Seen, which, as Jared Burkholder recently explained, "roots the solution of racial reconciliation" in the teachings of the Sermon on the Mount. Second, the Anabaptist Historians blog, which also uses revisionist scholarship to complicate the story of Anabaptism. Here too, race is a critically important topic, but you also won't want to miss recent posts on Mennonites and the Holocaust.