In the history of American democracy, one of the oldest, most effective activities that a citizen can engage in is to exercise their First Amendment right to "petition the Government for a redress of grievances." But while I've signed a petition or two, I've never actually communicated directly with my elected representatives about governmental action that grieves me.
Until this month, that is.
Today I wanted to share the text of a letter I just mailed to my representative, Betty McCollum (D-Minnesota). I'd encourage anyone who believes in the value of the work done by historians like those of us at The Anxious Bench to write something similar to their own representative.
---
Dear Rep. McCollum,
I've been your constituent for sixteen years — as a resident of St. Paul and now Roseville, and as a history professor at Bethel University in Arden Hills. Whether I've agreed or disagreed with you on specific points of policy, I've always appreciated your service and admired the spirit in which you serve. Until this month, I've never felt compelled to write you a letter. But as a member of the House Appropriations Committee, you are in an excellent position to help address a critical problem: the continuing decline in funding for the National Archives and Records Administration (NARA).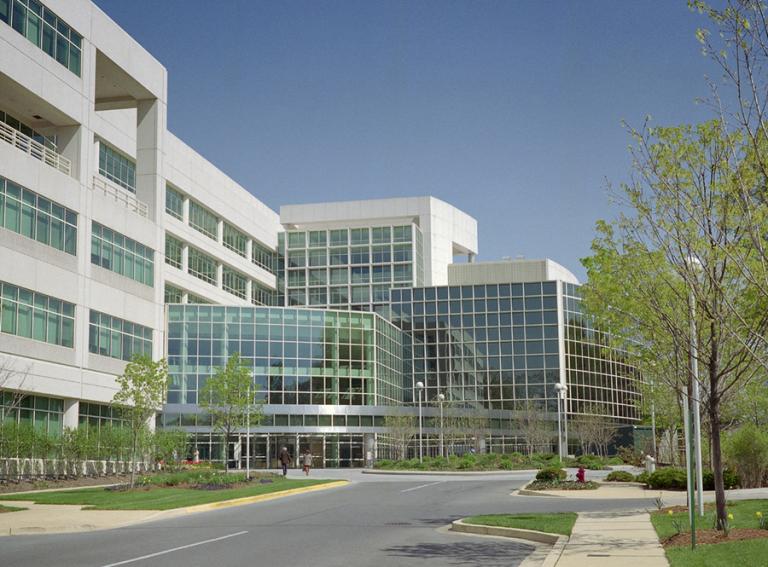 As Pulitzer Prize-winning biographer (and Minnesota native) T.J. Stiles pointed out last week in The Washington Post, Congress used to allocate nearly half a billion dollars annually to NARA. But in 2012, NARA's budget fell from $475 million to $420 million. By 2019 the operational budget was down to $373 million, and President Trump has proposed just $345.6 million in operating expenses for 2020.
That's simply insufficient to fund the essential work of a significant federal agency whose workload is only increasing. Not only does NARA need to continue to maintain its two central facilities in the DC area, plus presidential libraries, records centers, and regional facilities, but it is already far behind in an effort to digitize its paper holdings. While the employees of NARA are dedicated professionals, their numbers are dwindling, and those that remain are increasingly unsure of their ability to fulfill their mission.
"America is losing its memory," wrote Stiles. "More than a resource for historians or museum of founding documents, NARA stands at the heart of American democracy… If Congress doesn't save it, we all will suffer."
I know such claims can sound like hyperbole. And there are many other worthy causes in every budget fight that have more immediate impact on the lives of people. But I want to underscore the very real danger involved in allowing the National Archives to suffer continuing underfunding.
Why are the National Archives important? I've used its resources and services in multiple ways:
• I could not have written my doctoral dissertation without the archives and archivists at the main archives building in College Park, Maryland, and I've used the NARA-administered Truman and Eisenhower presidential libraries for other research.
• Like history professors at other Minnesota colleges and universities — including your alma mater and Stiles' — I depend on NARA-digitized materials for student reading and research in courses on subjects like World War II and the Cold War. So too do my social studies education students, who will use NARA-curated sources in teaching history, government, economics, and civics courses at middle and high schools in our district and state.
• But I also use the National Archives as most other citizens do. I've delved into NARA's genealogical records to better understand the story of my own family, and I'll bring the next generation of that family — my two children — to the National Archives building in Washington, so that they can see firsthand the founding documents of our democracy.
By all of these activities, we Americans engage in the vitally important work of understanding, interpreting, and learning from our collective past. These historical practices may be the most important source of our national identity, for we cannot know who we are if we don't understand who we have been.
But also, who we are becoming. For when we study the past, Americans both see more clearly the causes of our nation's shortcomings and are inspired to address those challenges, as we recognize the historic accomplishments of the women and men who preceded us.
We can't take any of that for granted. As a historian, I know all too well that the past is constantly disappearing. Memories fade; evidence erodes. And even when documents and artifacts are preserved, they need to be made available to the public and interpreted for the public.
Such preservation, access, and interpretation are impossible absent a well-funded national archives agency.
So I was encouraged to see that your committee has already voted to increase or keep stable funding for museum and library services and a history/civics grants program. In the same spirit, I hope that you and other representatives will restore NARA funding to a more appropriate level of $410 million.
Thank you for reading, and thank you for your years of public service.
Dr. Christopher Gehrz