Popular depictions of "ugly Americans" and intolerant missionaries buttress a long tradition of critical scholarship. It is a historiographical strain, says political scientist André Corten, that understands evangelicalism "as a bridgehead of American imperialism, the alarming proliferation of churches being understood in terms of the millions of dollars spent buying converts." Indeed, American Christians have exercised immense economic, military, and cultural power. Evangelicals imagined themselves as a hedge against godless communism as they did things for and to other peoples.
But this single story somewhat overplays American agency. Transnational networks also were pluralistic, participatory, and multi-directional enterprises. Relationships, however unequal, often featured exchange. Sometimes global Christians, working within transnational networks like World Vision, the Latin American Theological Fraternity, the Lausanne movement, InterVarsity Christian Fellowship, and the World Evangelical Fellowship, resisted and refashioned empire. In these fraught times, when the reputation of evangelicalism has been so tarnished by its association with Donald Trump, I'd like to offer a brief, if not representative, historical counter-example.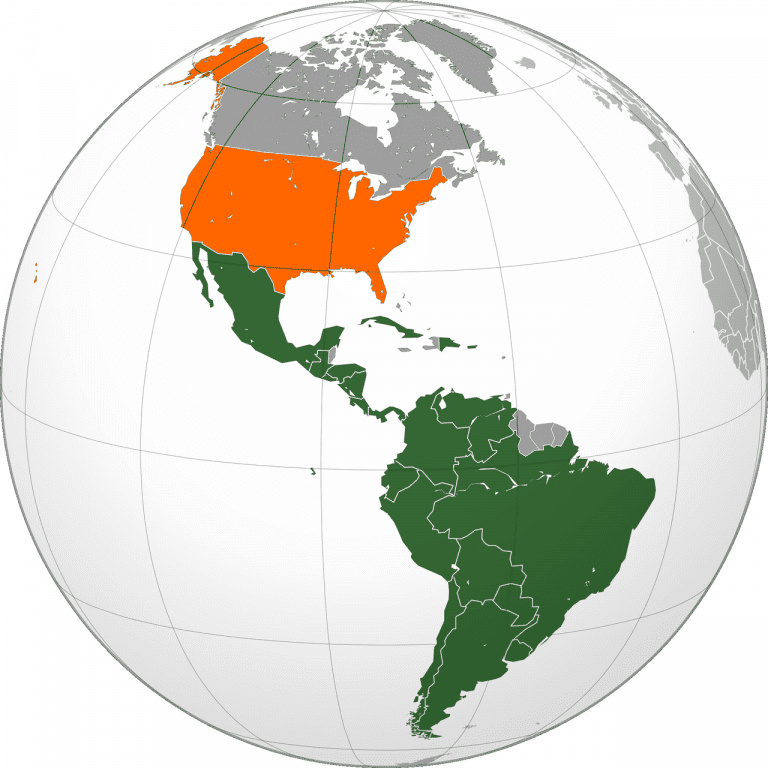 In the 1950s and 1960s Latin America Mission (LAM) executives, though dominated by North American money and leadership, began to speak about partnership and "latinization." Because of Christ's work on the cross, wrote one U.S. leader, "we become literally neither male nor female, bond nor free, Scythian, barbarian, not Anglo-Saxon, not even WASPS, praise God."
Wanting to see the gospel "fully rooted in Latin America," LAM replaced North American professors with Latin American professors at the Latin American Biblical Seminary (LABS). One LAM administrator declared, "We intend to work ourselves out of a job, and move into writing and doing itinerant teaching in short-term institutes." A three-page spread, entitled "Latins Take the Reins," featured Panamanian George Taylor, Venezuelan José María Abreü, Puerto Rican Orlando Costas, and Argentine Osvaldo Mattesi holding forth in LABS classrooms. In 1971 LAM formalized a decade's worth of anticolonial rhetoric. A committee of eight Latin Americans and five North Americans guided LAM through a seventeen-month restructuring process that gave departments "freedom, under God, to develop as entities under strong Latin leadership." Five years later, LAM reported "a massive emergence of new Latin American leadership" and a "drastic reduction of national-foreign tensions."
The latinization of LABS, however, played somewhat differently outside LAM circles. Carl Henry, a dean of North American theology, publicly declared that LABS's faculty "currently espouse a compromise form of liberation theology." This statement offended many of the faculty. President Ruben Lores, an LAM missionary trained in Costa Rica, Cuba, and the United States, both defended his institution's orthodoxy and accused American critics of imperialism. He wrote, "We recognize that it is difficult for some of our white North American evangelical brethren who live in a relatively free, democratic, and wealthy society to understand how Christians living in Latin America might prefer one of the socialist parties here to the military dictatorships and feudal oligarchies of the political right."
Lores then pressed Henry on the situation in the U.S.: "Many Latin American evangelicals have at least as much difficulty understanding how so many North American brethren can continue to support Nixon and believe in capitalism after the Watergate debacle." If evangelicals from the North persisted in their interference, he concluded, Latin Americans would perceive the "cause of Christ" to be "akin to the recent ITT manipulation of politics in Chile." Missionaries need to be aware of the "ambiguities of their calling" since the "pervasive ideology of manifest destiny had made them more the ambassadors of Anglo-Saxon Christianity and the American way of life than of the Gospel of the Lord Jesus Christ."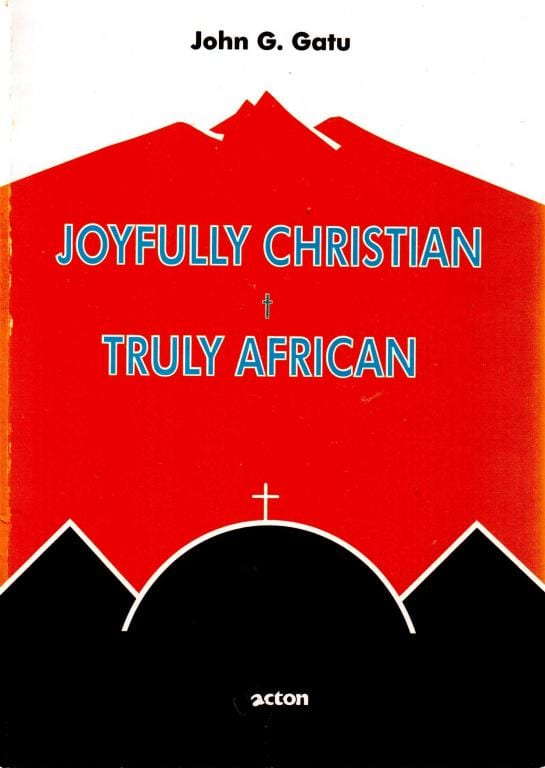 In the years that followed, some non-Western evangelicals, like mainliners had for decades, even flirted with the notion of a mission moratorium. Delegate John Gatu of Kenya, noted author of Joyfully Christian + Truly African, had several years earlier at the 1971 Milwaukee Mission Festival called for an end to Western missions in order to encourage "the responsible selfhood of the non-western (particularly African) churches."
Gatu reiterated this conviction at the Lausanne Congress on World Evangelization in 1974. While the notion of a moratorium remained decisively off-limits to the Congress's leadership, Gatu enjoyed enough support from the East Africa strategy group to address the entire Congress. He refrained from issuing an explicit call from the platform for a moratorium, but he did contend that "the African church was over-dependent on the West, and that a temporary cessation of western assistance 'would force Africans to assume new responsibilities.'" According to historian Brian Stanley, this led to a significant insertion into the Lausanne Covenant: "A reduction of foreign missionaries and money in an evangelized country may sometimes be necessary to facilitate the national church's growth in self-reliance and to release resources for unevangelized areas. Missionaries should flow ever more freely from and to all continents in a spirit of humble service."
Of course, it was difficult to coordinate humble service in a coherent way. The structure of evangelicalism itself—decentralized, individualized, and enmeshed in consumer capitalism—prevents a coherent approach to global missions. Like their sending bodies back home, religious actors span a wide spectrum. And even as older missions agencies mature, new renegades emerge each year. There are so many organizations working in Southeast Asia, one Thai Christian told me last year, that "nobody knows who's doing what." In fact, independent, charismatic American actors often flourish the most as they operate without oversight far from home.
Fifty years after the latinization of Latin America Mission, attempts to implement the insights of Gatu and Lores continue with only uneven success.