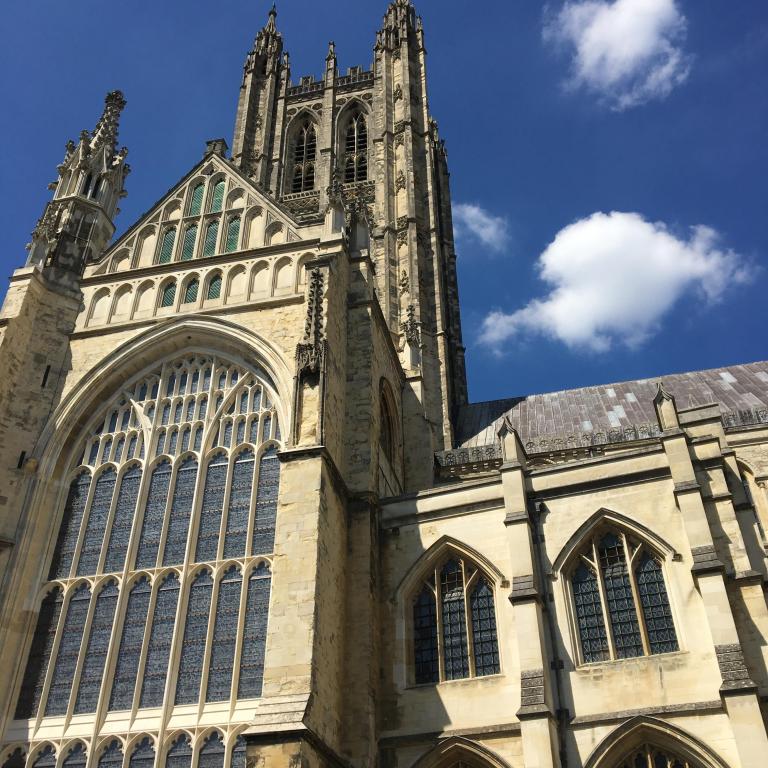 "Dr. Barr, I don't know where to look?!"
Twelfth-century columns soared high over our heads, fanning across the vaulted ceiling. I had tilted my head as far back as I could, trying to see the reds and blues and golds of the carved stone bosses in the arches above. That is–until the uneasy edge of her voice pulled me back.
I turned to see four pairs of eyes staring at me. We were abroad that summer. I was teaching with Baylor in Great Britain, and I had traveled—as I often did–with a group of undergraduates for a day trip in Canterbury. We had spent a few lovely hours winding through the city streets. We found the ruins of St. Augustine's monastery, where (according to tradition) Catholic Christianity first came to England. We bought ice cream in front of the medieval Pilgrim's Gate and ended our day with Evensong.
We sat there now, in the Canterbury Cathedral chancel. The choir and officiants were moving through the aisle in front of us, filling the space between the parallel rows of wooden stalls. The fluttering vestments of the choral procession, as well as the pipe organ resonating, marked the beginning of the service. The only discordant note was my students. They sat on the edge of their seats, as if ready to stand at any moment.
It took me a second to realize what was wrong: they were uncomfortable. They had never experienced a church service like the one unfolding around us. They didn't know when to sit or when to stand; they didn't know the words to repeat, or even if they were to sing along; they didn't even know where to look.
All my students in Canterbury Cathedral that day were church veterans. But their variety of church experience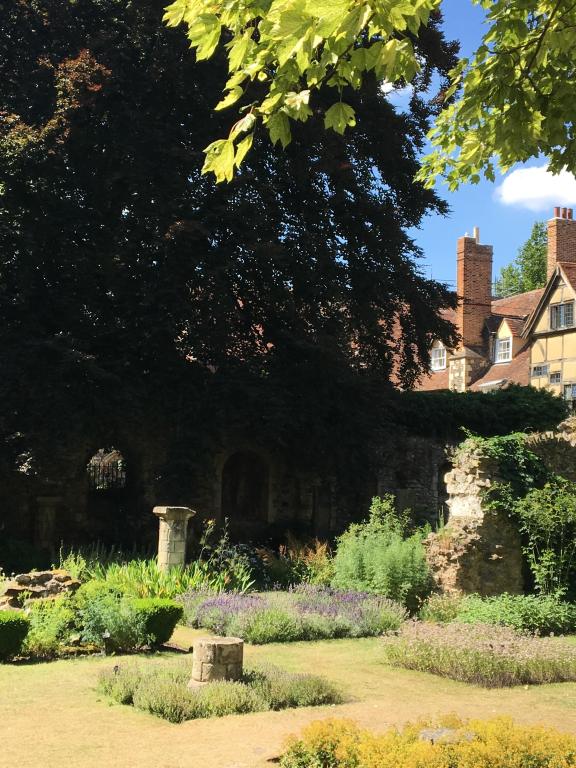 was small. In their Bible church world, the audience faced toward the front; they didn't stare at each other across a narrow aisle. In their Baptist world, the focal point of a service was clear—the pulpit rising in the middle of the stage, overshadowing the communion table below (or off to the side, as I have noticed in many churches of late). In their evangelical Protestant world, prayer and praise just complemented the sermon, the high point of the service. A service focused entirely on prayer and praise, with scripture reading filling the in-between spaces, was rare. The strangeness of their surroundings didn't help either. The decorated altar, stained glass images, and soaring walls unsettled them as much as it fascinated.
Despite the passage of years, distancing me further and further from this moment in Canterbury Cathedral, I have never forgotten it. Indeed, the response of my students that day has often made me wonder:  could it be that part of evangelical discomfort with women preaching and teaching in church is simply our unfamiliarity?
Take, for example, the world of first century Rome. It is interesting to me how modern evangelicals cast the ancient church in our own image. We presume that women couldn't lead because we prevent women from leading today. Yet, did you know that some Roman women did officiate at the altar in both state and local religious ceremonious? Classical scholar Meghan Diluzio, in her recent book A Place at the Altar: Priestesses in Republican Rome, argues that "an official religious service was the one area of public life in which Roman women assumed roles of equal legitimacy and comparable status to those of men. Although the specific ritual context was often different, priestesses performed many of the same religious rituals as male priests" (240). Like these Roman priestesses, Christian women too served as leaders in the early church. Paul makes this clear in Romans 16, referencing Phoebe as a deacon, Junia as an apostle, and Priscilla as a co-worker alongside him. While it is true that we have more evidence for men than women as leaders in the early church, it is also true that women did lead as deacons and even priests. "The claim," writes Carolyn Osiek and Kevin Madigan in their Ordained Women in the Early Church, "that women have never functioned as presbyters in the 'orthodox' church is simply untrue."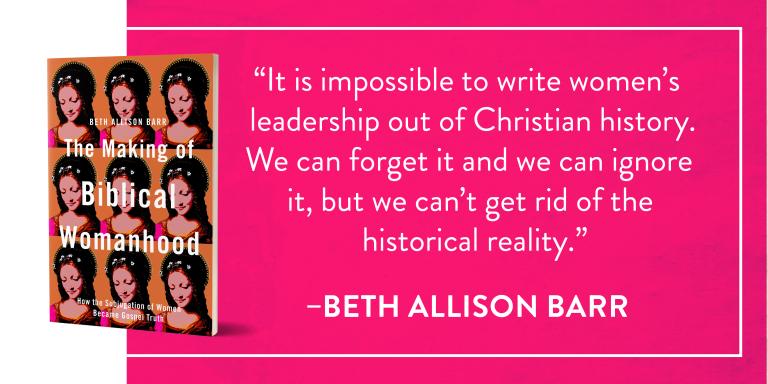 Did you know that some women even led in the medieval church? Priests administering the sacraments were only one part of the medieval religious experience. From real women serving as women religious (nuns, anchoresses, beguines, etc.) to stories about powerful female saints, women flood the medieval religious landscape. A late medieval priest named John Mirk wrote about many women in his popular collection of sermons. His description of the conversion of Mary Magdalene rings with words familiar to my evangelical ears. "But no word spoke she that men might hear, save in her heart she cried out to Christ for mercy, and made a vow to him that she would never trespass no more. Then had Christ compassion on her and cleansed her….and forgave all her guilt of sin." Just as in the sinner's prayer, Jesus saved Mary Magdalene from her sins, and her conversion came from a personal encounter with Christ.  Her repentance was so sincere that her life was transformed. Mirk notes that when the "disciples fled away from (Jesus) for dread of death, she left him never." Her faithfulness allowed her to be the first to see the risen Christ and, for medieval Christians, Mary Magdalene became the apostle to the apostles. She became a powerful preacher through who "all the land was turned to the Christian faith."  Her authority was even blessed by Peter.
Yet, despite the reality of women preaching and teaching throughout Christian history, many modern evangelicals continue to find women preaching uncomfortable. Just read Denny Burk's initial response to my forthcoming book The Making of Biblical Womanhood: How the Subjugation of Women Became Gospel Truth. While insisting that complementarianism—the teaching that men are divinely ordained to lead and women are divinely ordained to follow—is not part of the gospel, he simultaneously insists that "history has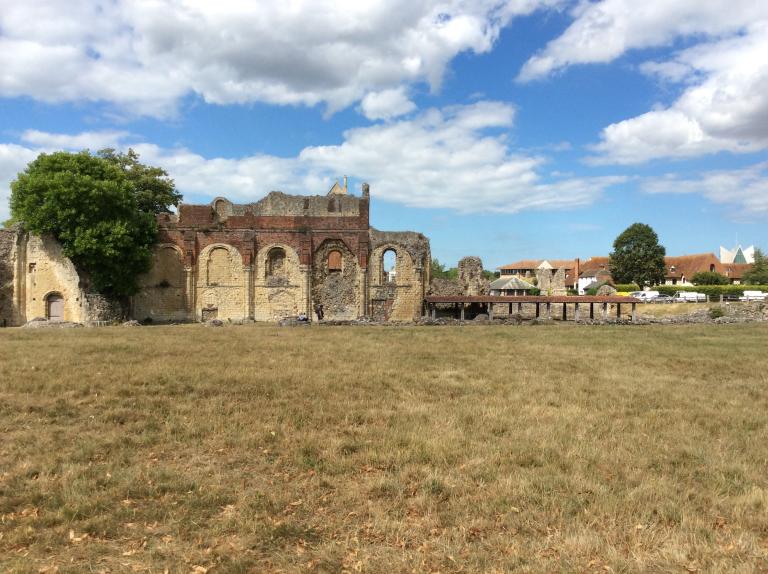 proven that complementarianism is a second order doctrine that frequently implicates first order doctrines." The belief that women and men are equally called by God to both leadership and submission is, he suggests, dangerous to Christian faith. It leads away from the gospel.  Pointing directly to my book, he writes that an "embrace of egalitarianism goes hand-in-hand with a denial of inerrancy. More and more this embrace goes hand in hand with an affirmation of LGBT. These trajectories are not new. They are well-worn paths that discerning Christians will be wise to avoid and that faithful pastors will lead their flocks away from."
The discomfort of some of my students in Canterbury Cathedral stemmed from their lack of church experience. Their Christian world was too small. It had not prepared them for an Anglican church service conducted in a medieval cathedral.  Could it be that complementarians like Denny Burk have the same problem? Could their equating of egalitarianism with a lack of discernment and biblical unfaithfulness stem from a too narrow understanding of church history?
Could their Christian world (and world of Christian scholarship) simply be too small?
It strikes me that when medieval Christians heard stories about Mary Magdalene preaching, they heard how she led people to the Gospel instead of away from it. It also strikes me that the voices Burk elevated (in his recent article doubling-down on complementarianism) were all from a small circle of white males connected to The Council for Biblical Manhood and Womanhood. In stark contrast, three of the four voices he dismissed were women.
Just something to think about, y'all……
And, don't forget, #makingbiblicalwomanhood releases next week.