Starting in the 1660s, French Jesuits began to visit a cluster of tiny islands off the southern shore of Lake Superior. There were twenty-three of them*, not twelve, but a later missionary-historian called them the Apostle Islands. That allusion to Christianity stuck, and there are still two churches in La Pointe, a village on the site of a French post later taken over by English and then American fur traders. The buildings date from the early 20th century, but their congregations descend from renewed missions efforts in the 1830s.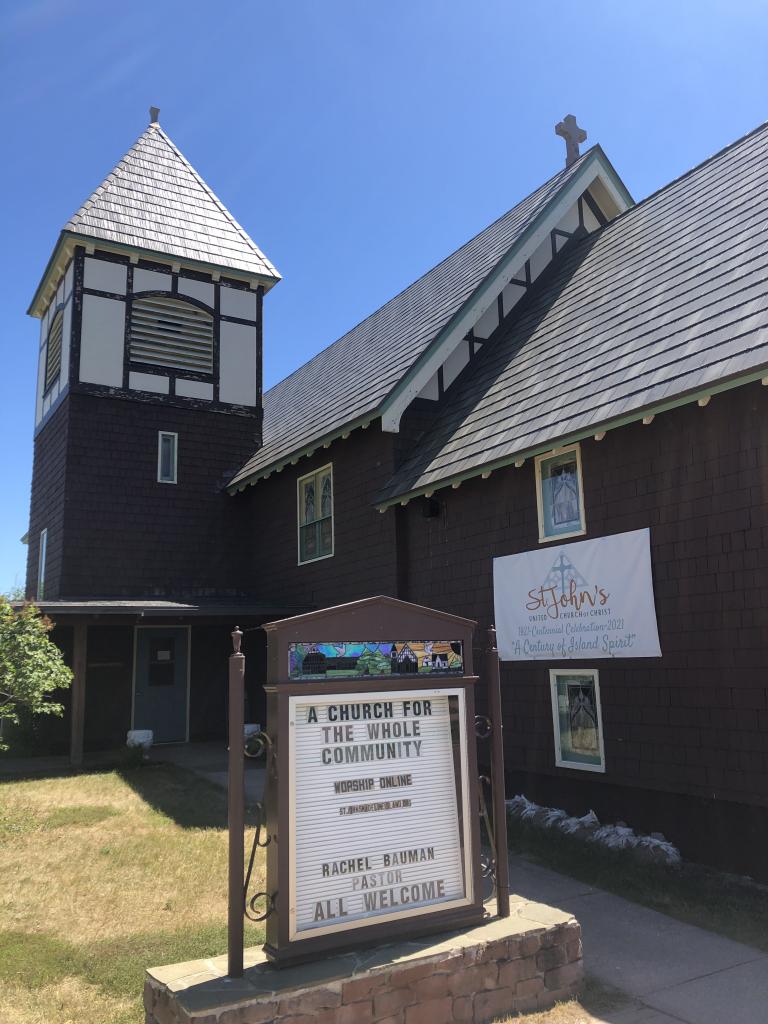 But the religious history of the Apostle Islands is more complicated than that. For centuries before and after the arrival of Christians in this part of the world, those islands held deep spiritual meaning for their indigenous residents. There's evidence of human inhabitation around Chequamegon Bay going back over 10,000 years, with the Ojibwe established as the dominant local group by the time Europeans showed up. According to Ojibwe tradition recorded in the 19th century, their Anishinaabeg ancestors were led there by a great sea shell, who brought them to an island they named for the golden-fronted woodpecker, Mooningwanekaaning. Europeans called it Madeline Island after the Ojibwe woman who took a French name when she married a Catholic Métis fur trader, Michel Cadotte.
After the earlier Jesuit missions persuaded but few Ojibwe to abandon their traditional beliefs, the Slovenian priest Frederic Baraga arrived in 1835, four years after the Congregational minister Sherman Hall. The "Indian Cemetery" preserved outside La Pointe is the final resting place for some of Baraga's converts. "If they have not all been made intelligent Christians," claimed one government agent in 1869, the Ojibwe in the Apostle Islands had nonetheless "abandoned heathenism."
But that was just four years after another agent described the continuing practice of "grand medicine dances, jugglery, and conjuring." Indeed, traditional culture survived in part because one of the men buried in the Catholic cemetery, Chief Buffalo (Kechewaishke), negotiated with the U.S. government to establish the reservation across the bay where the Red Cliff band of Ojibwe still live. And Mooningwanekaaning remains a spiritual center for that group. Near the Indian Cemetery there's an Ojibwe memorial erected "in remembrance of our chiefs and clansmen (their spirits walk among us still)." And in 2014, Madeline Island became the first non-reservation land in Wisconsin to adopt English-Ojibwe signage.
As my family vacationed there last week, starting to learn the multi-layered history of the Apostle Islands made me think about two ongoing attempts to simplify the complex American past: one centered in my home state of Minnesota; one spreading to states around the country.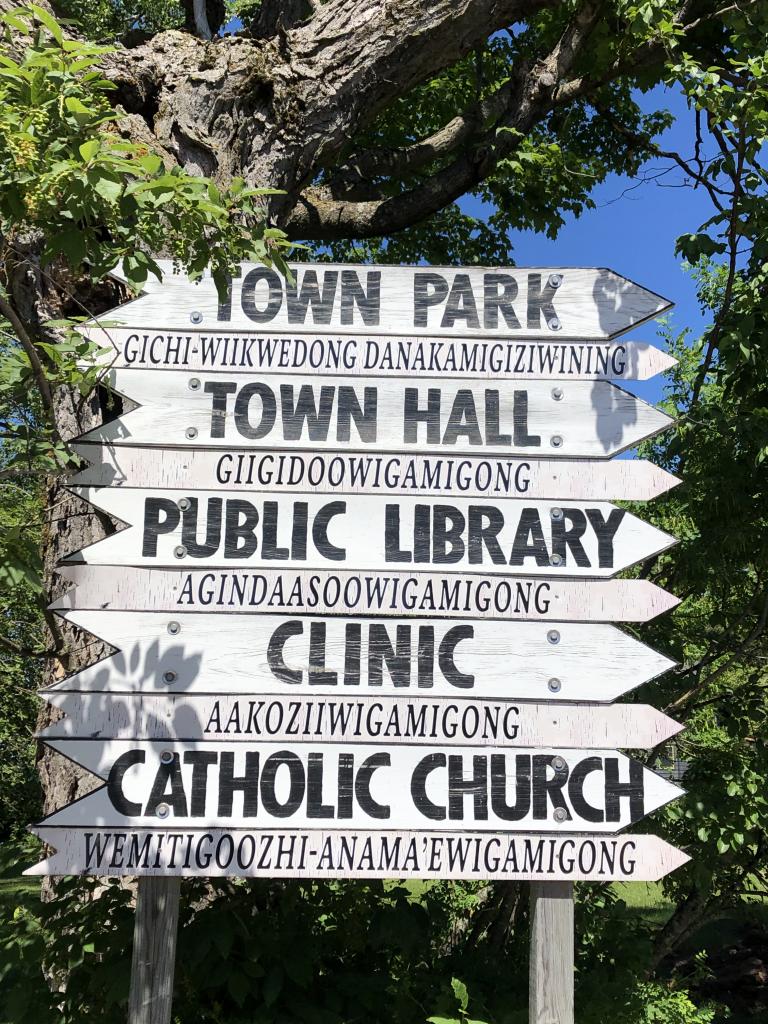 While the bilingual signs on Madeline Island seem to be as noncontroversial as they are ubiquitous, Republican legislators won't let go of the Minnesota Historical Society's decision to add the Dakota homeland name of Bdote to the title of the state's oldest U.S. military installation. As I explained here, in 2019 GOP politicians like Sen. Mary Kiffmeyer tried to slash the MNHS budget in protest of what they called "revisionist history," accusing the society of undoing the supposedly "unifying" military story of Fort Snelling in order to add the site's older story of Dakota life. (Not to mention that of Black residents like Dred Scott.) Earlier this month, Kiffmeyer instead proposed taking the control of such historic sites away from MNHS (an independent nonprofit) and handing them over to the state government. "A historical society should not be embroiled in a huge amount of controversy," she said. "They should be keeping track of our history."
But Minnesota historian Annette Atkins responded that a historical society that avoids controversy would be a historical society that shirks its responsibilities. "History is messy," she wrote in an op-ed for the Star Tribune. Minnesota's various stories "do not sit comfortably alongside each other. Nor do they cancel each other out." (Many voices, many stories is currently the tagline of the Fort Snelling website.) And ignoring such tensions is "not how good history works. We must, instead, reckon with facts and evidence that stand in stark conflict with each other."
Anyone seriously intending to understand the history of Fort Snelling at Bdote — or Madeline Island/Mooningwanekaaning or most any other chapter in the American story — must be prepared to encounter both exploration and exploitation, war and peace, conviction and conniving, the best and worst of humanity. Atkins concluded: "The Minnesota Historical Society wrestles with as many complexities as it can at each of the historic sites it operates. An organization that is brave enough to do this work will be at the center of controversy, just where it should be. Just where we need it to be."
That seems exactly right to me, both as an author who used MNHS services to research the biography of an infamously complicated Minnesotan and as a history professor at one of Minnesota's colleges.
Several years ago, we asked some of our graduating seniors what outcomes they chiefly associated with studying history at Bethel. Of course, they mentioned acquiring knowledge and refining skills like research, writing, and critical thinking. But those students were far more interested in reflecting on how their historical studies had inculcated three traits: empathy, humility, and what one of them called "comfort with complexity." While one of the sources of Mark Noll's "scandal of the evangelical mind" was that (in N.K. Clifford's words) the "Evangelical Protestant mind has never relished complexity," our largely evangelical students had learned to live within the tensions inherent to conflicting interpretations of complicated events featuring complex persons.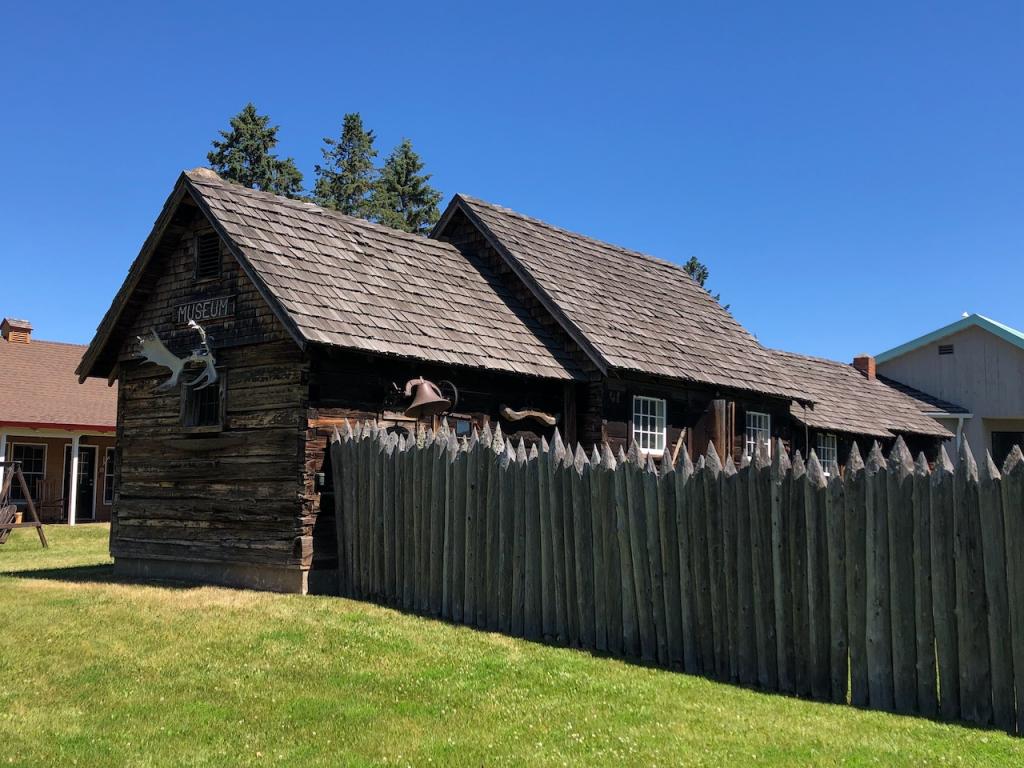 Comfort with historical complexity doesn't come naturally; it takes effort. But that's work that most Americans claim they're willing to undertake, if only their elected leaders would let them.
In a recent survey by the American Historical Association (AHA), three-quarters of respondents agreed that those who study history should be made uncomfortable by the process. There was no meaningful split on that question between Republicans (74% agreed) and Democrats (78%), even though the more widely reported number was that 84% of the former group prefer to "celebrate" U.S. history, while 70% of the latter want to "question" it.
Both impulses are appropriate, but not in isolation from each other. That's true whether we're studying the experience of indigenous peoples in this country, or that of African Americans.
So while it's admirable that the vast majority of Republicans in Congress joined their colleagues across the aisle in making Juneteenth a federal holiday dedicated to celebrating the end of slavery, some of the same lawmakers' cynical weaponization of what they call "critical race theory" distracts us from the ongoing need to ask hard questions about a national history of racial injustice that began centuries before 1865 and continues even after the civil rights legislation that followed a hundred years later. Conservative fearmongering about an obscure legal theory, warned conservative columnist Jennifer Rubin, aims "to create a false history and prevent empathy and understanding, much less address historic wrong and embedded racism." (See, for example, the law recently passed in one of Minnesota's and Wisconsin's neighbors.)
I don't mean to say that CRT is itself beyond question. Precisely because complexity is at the core of historical thinking — because years like 1619 and 1776 carry multiple, contested meanings for Americans — we ought neither give too much weight to any single explanation of the past nor disregard theoretical insights that shed light on the complications of the past.
But whatever tools we bring to the study of race in America — or of European interactions with Native Americans — those complications cannot be avoided by any honest student of this nation's past. Bad faith arguments against "controversy" and "divisive concepts" in the teaching of history risk letting Americans linger in fearful simplicity, when they should be working to cultivate comfort with complexity. 
---
*Nowadays, that number is down to twenty-two; Steamboat Island has been submerged since a storm in 1901. You can learn more about the region's history from this National Park Service study, written by historian Jane Busch. My kids also recommend Louise Erdrich's YA novel, The Birchbark House.