Lately, social media—particularly Christian social media—has been depressing me. There's just so much arguing and so much bitterness. Now some things are worth arguing about! But it gets to be a lot, as many people easily descend into nastiness and pettiness. Or just fail to really listen to those who differ, or to try to genuinely understand them, or to give them the benefit of the doubt, or to present the issues with subtlety and precision.
But then I remembered that this is why I created my "Deeply Good People" Twitter list. Did you know you can make lists on Twitter? (I also have lists for colleagues and for certain types of history, for example.) Lists allow you to cut out the noise and, while you are scrolling down that particular list, to only hear from those particular voices.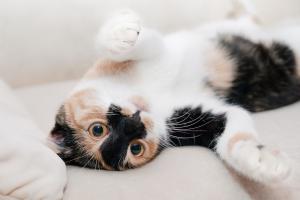 It's a palate cleanser, like pictures of cats, or Wordle. But more substantive. To get on my DGP list, someone has to very, very consistently tweet only truth, beauty, and goodness. All three. Which is to say she has to tweet the truth in a beautiful manner or tweet goodness in an accurate manner, etc.
If this sounds like something your life could use too, read on for a sample "recipe." But first, a few disclaimers:
A. I'm not going to release the entire list so no one gets offended for not being on it! (Did you know you can make your lists private?)
B. Because the list is actually misnamed. There are deeply good people who are called to engage in issues in the public sphere in a more pointed manner. Because this list exists for me to have a break from some of the interactions that this approach produces, these people are not on it—but I still follow them, respect and learn from them, and believe they are rightly living out their vocation. Which is to say that, strangely enough, not all of us should aspire to be on the DGP list. But probably more of us should, and all of us who engage in social media should aspire to be "DGP-adjacent." Even when we're called to push buttons, we should do it with grace and fairness.
C. All of the people on the current version of my list are Christians because it started out as a subset of a list I called "Christian thinkers." It definitely does not have to be the case, though, that everyone on a DGP list shares your particular faith outlook.
With that said, here's a starter recipe for building your own Twitter list of Deeply Good People:
1. Clergy who are doing it right. Go deep in your tradition or broad across many different ones. I do both, but it's weighted toward Anglican priests. I've shouted out Esau McCaulley and Fleming Rutledge before. Here I'll add Emily McGowin.
2. Artists, poets, etc.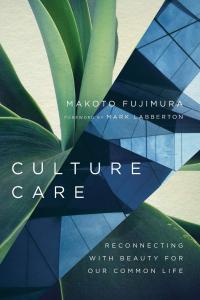 For this component, I'm leaning in to beauty. I'm not on Instagram so one of my favorite parts of this list is the fact that Japanese-American Christian modern artist Makoto Fujimura retweets beautiful photographs from Japanese twitter. Poet and Anglican priest (sorry!) Malcolm Guite frequently links to his poems with accompanying art as well.
3. Beth Moore. I'm completely serious. I thought about making this category something like "Bible teachers who are doing it right," and making Beth Moore an example, but then realized I was just trying to think of a way to describe Beth Moore. Beth Moore is like that woman in CS Lewis's fanciful depiction of the afterlife The Great Divorce who invites her former husband to share in her joy in heaven and he just keeps trying to guilt her but can't take away her joy. Beth Moore loves Jesus and has deep insight into Scripture and she's hilarious and she keeps it real and she invites everyone into her joy in the Lord no matter what her detractors say.
4. Ethically on point people who somehow still manage to be gracious about it.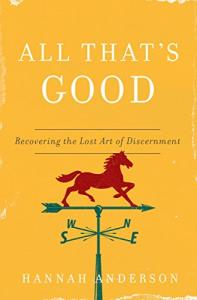 A couple sample people I'll shout out here include Michael Agapito ("The Confessing Millennial") and Hannah Anderson. Agapito excels at stand-alone tweets and retweets and Anderson consistently writes really insightful threads on theology, social action, and/or the church.
5. People in your field who are doing it right. This is an optional category because maybe you want this list to be such a palate cleanser that work stuff doesn't come up in it! But if you were looking for a historian to follow who would qualify for my list, I'd recommend our Anxious Bench blogmeister Chris Gehrz, whose takes are consistently thoughtful and gracious.
6. Mix if up. Human nature being what it is, it's likely that the first pass at making this sort of list will include rather a lot of people who are like us. My original pass was reasonably diverse, but heavy on Anglican white women, for example. So I consciously sought out additional voices that came across my feed and qualified for the DGP designation and now I get a wider range of truth, beauty, and goodness. That's a win.
Happy DGP'ing!