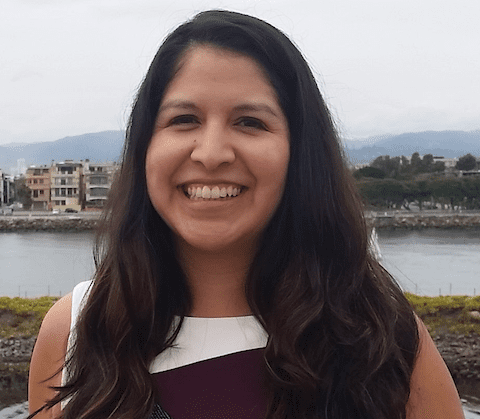 I have the pleasure of welcoming Dr. Veronica Gutierrez as a new regular contributor to The Anxious Bench! I have known Veronica for many years as a fellow Christian historian and member of the Conference on Faith and History. She is both an incisive scholar and a kind and generous colleague.
Dr. Gutierrez's research focuses on colonial Mexican history, specifically indigenous expressions of Christianity. She also researches and teaches in Latin American history more broadly. As such, she brings a new topical breadth to the blog.
Since 2012, she has been teaching these topics to undergraduates at Azuza Pacific University, most recently as Associate Professor of Latin American History since 2016. She has also taught courses in politics, religion, and world civilizations. In 2019, Veronica co-organized and led a historical tour for non-specialists to central Mexico, including indigenous-Christian sites in Mexico City, Puebla, Cholula, Huejotzingo, and Tonantzintla. Her articles have appeared in Fides et Historia and UCLA Historical Journal, as well as in edited collections such as Decolonial Christianities: Latino/a and Latin American Perspectives and Bernard Picart and the First Global Vision of Religion. She won the 2011 Hubert Herring Award for Best Article from the Pacific Coast Council on Latin American Studies, and has a book under contract with Ignatius Press.
Veronica also served as the Project Director for the National Endowment for the Humanities-Hispanic Serving Institution (NEH-HSI) Institutional Grant for Azuza Pacific for one year and as the Director of Undergraduate Research there for the past six. In other words, she is a public-minded scholar who cares about passing on the riches of history and education to the next generation.
Dr. Gutierrez just made a career turn that will enable her to do this from a whole new angle–and will also bring a whole new angle of historical reflection to "The Bench." This fall she transitions to Director of the Great Books Program en español at The Angelicum Academy, a fully remote classical Catholic homeschooling program. This transition also happens to be why we were able to secure Veronica to write for us: we tried last year, but she was simply too busy simultaneously teaching full time at APU and homeschooling her children. We are delighted that her new career direction has also enabled her to broaden for our readers the ways that religious history has relevance for today.
I'm very much looking forward to reading her contributions, particularly because they come from a historian with experience teaching in a variety of settings–and experience as a creative writing instructor. Veronica will be posting the second Friday of every month. And that means tomorrow! I can't wait to read her reflections on how contrary to what one might think, transitioning to classical education in Spanish is bringing her closer to her historical subjects: Latin America has an extensive classical tradition, not only among the elite, but also among native peoples.