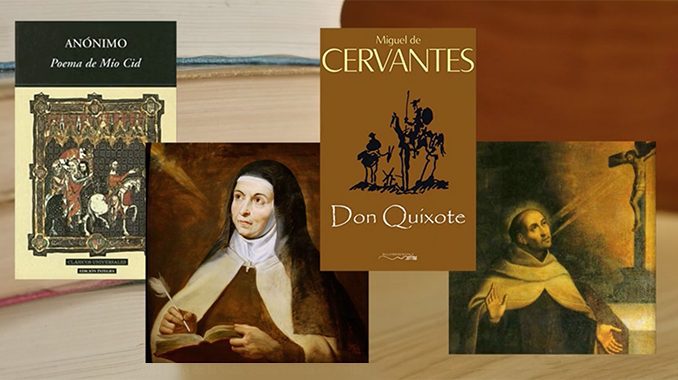 I am leaving Academia for homeschooling. There. I said it.
In three days, I am leaving a fulfilling career as a Latin American historian – while my application for full professor is under review and promises to be favorable – for classical education. To assume the role of Director of the Great Books Program en español for the Angelicum Academy, a fully online Catholic homeschooling program, I find that I must pause my scholarship.
Or must I?
Like most academics, I attended graduate school to become a teacher and scholar. Specializing in Latin American history broadly, and the origins of Mexican Catholicism specifically, I have dedicated my career to challenging the myths associated with native peoples of the Americas. Beyond merely researching and writing about Mexico's past, my goal has been to bring its history to its people, and I have done so by sharing my scholarship at conferences in Mexico and publishing in English and Spanish. I have also taken others to experience Mexico's history.
One day last summer while doing laundry as the pandemic raged, I felt God nudge me towards home education and the feeling was so intense I had to sit down. Even so, the decision was not easy: when I resolved to alter my life and homeschool while carrying a full faculty load, I spent a tearful few hours walking along the beach mourning the loss of my career as I had always imagined it. Happily, educating my children brought me joy, but as I had anticipated, the new arrangement was unsustainable. Unwilling to give up my time with my children – and following an intense Holy Week of prayer and discernment – I resigned my academic position.
I prayed, rather brazenly, for a fully remote position in Catholic education and God did me one better – he brought me a fully remote position in Catholic education in Spanish. My new role builds upon my strengths and experience as a program director and a Latin America historian while providing the flexibility to educate my children at home. You can read more here: The Angelicum Academy Launches Great Books Program in Spanish this Fall.
What I could not know a year ago was that a new role in classical education would bring me closer to my historical subjects, broadening and enriching my scholarship. Similarly, teaching and learning with my young children provides the perfect context to enhance my current writing project: a children's chapter book about sixteenth-century native visionary, Juan Diego, for Ignatius Press, highlighting the beauties of Nahua (Aztec) culture.
In a guest post last fall, I mentioned Franciscan-educated, tri-lingual indigenous students. What I did not mention was that these native nobles were classically educated scholars, trained by classically educated friars at the College of Santa Cruz in Tlatelolco, founded in 1536 near Mexico City. As I transition into my new role, these "global indigenous Christians" (as discussed in Camilla Townsend's Annals of Native America: How the Nahuas of Colonial Mexico Kept Their History Alive) have captured my interest.
To better understand the influence of Renaissance humanist education in Colonial Mexico, I am reading Antiquities and Classical Traditions in Latin America (Wiley, 2018), a collection of essays exploring classical traditions generated from within Latin America during the colonial, independence, and modern periods. The editors note that with some exceptions – i.e., David Lupher's Romans in a New World: Classical Models in Sixteenth-Century Spanish America and Sabine MacCormack's similar work examining Rome's influence in colonial Peru – scholars have largely overlooked the broader appropriations of Greco-Roman culture in Latin America.
The essays are rich and range from examining the circulation of classical texts in Latin America, to discussing how classical ideas influenced independence leaders, to analyzing publications debating the intellectual capabilities of New World inhabitants hinging on classical arguments. A remark in the conclusion, by noted scholar Jorge Cañizares-Esguerra, struck me: "[W]hy have intellectual historians (and historians of the classical tradition in particular) never even thought of looking at the global South to consider the extent to which learned communities of Latin America might have influenced or surpassed the achievements of those in Europe?" (200). Why indeed.
Cañizares-Esguerra's question resonates with me. As I develop Angelicum's Great Books Program en español, I will be incorporating Spanish, Latin American, and indigenous-Christian texts into Year 3: The Middle Ages, and Year 4: The Moderns. Together, the students and I will explore the fusion of Platonic and Christian thinking in texts generated from within Latin America, building upon our Socratic discussions in Year 1: The Ancient Greeks, and Year 2: The Ancient Romans. This is a rich opportunity to grow as a Latin American scholar and to broaden student understanding of the classical tradition in their ancestral homelands, particularly as we draw in participants from around the Spanish-speaking world.
Furthermore, reading and moderating discussion about classical texts in Spanish means I will be (re-)reading many of the same texts that the sons of native nobles in Colonial Mexico studied (albeit in Latin) with their Franciscan tutors. Aligning classical knowledge with what I know of Nahua (Aztec) culture will bring me closer to understanding how indigenous readers might have experienced these texts. This, in turn, will illuminate the Franciscan-indigenous relationships that I have been studying for years. What a wonderful, unexpected gift.
There are many ways to define ourselves as scholars, and it is important to the profession to acknowledge that not all of them necessitate a university affiliation. As one such scholar, I am grateful to Joey Cochran for inviting me to become a regular contributor to The Anxious Bench.
Turns out that there was no need to mourn the end of my career last summer. Far from giving it up, I am merely reshaping it.