Nadya Williams Nadya Williams received her Ph.D. in Classics from Princeton University, and is Professor of Ancient History at the University of West Georgia.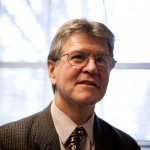 Philip Jenkins is Distinguished Professor of History at Baylor University, and is based there in the Institute for Studies of Religion. His most recent book is The Many Faces of Christ: The Thousand-Year Story of the Survival and Influence of the Lost Gospels (Basic Books, 2015).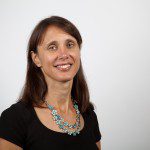 Agnes Howard teaches at Christ College, the honors college of Valparaiso University. She holds a Ph.D. from the University of Virginia. Her writing has appeared in Commonweal, First Things, The Cresset, and other publications.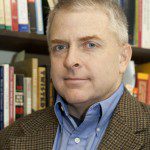 Thomas Albert (Tal) Howard is Professor of History and the Humanities at Valparaiso University, where he holds the Phyllis and Richard Duesenberg Chair in Christian Ethics. He is the author of several books, including Religion and the Rise of Historicism (Cambridge, 2000); Protestant Theology and the Making of the Modern German University (Oxford, 2006), winner of the Lilly Fellows Program Book Annual Award, 2007; and God and the Atlantic: America, Europe, and the Religious Divide (Oxford, 2011), winner of a Christianity Today Book of the Year Award.
David R. Swartz teaches history at Asbury University. He is author of Moral Minority: The Evangelical Left in an Age of Conservatism (University of Pennsylvania Press, 2012) and writes at the Moral Minority blog. Areas of teaching interest and research include American religious history, twentieth-century American politics, Anabaptism, global religion, and issues of war and peace. He is the founder and faculty sponsor of Plowshares, a Central Kentucky group that promotes peace and reconciliation.
Beth Allison Barr is Associate Professor and Director of Graduate Studies in History at Baylor University, and a Resident Scholar at Baylor's Institute for Studies of Religion. Her research focuses on women and gender identity in medieval and early modern English sermons, as well as how the Reformation era affected women in Christianity. She is the author of The Pastoral Care of Women in Late Medieval England (Boydell, 2008) and editor of The Acts of the Apostles: Four Centuries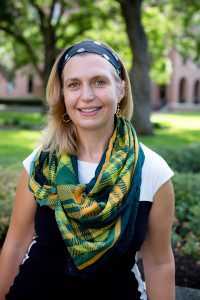 of Baptist Interpretation. Her publications also include chapters in A Companion to Pastoral Care in the Late Middle Ages and The King James Bible and the World It Made and articles in Fourteenth Century England, The Journal of Religious History, and Church History and Religious Culture. Her current book projects include Women in English Sermons 1381-1625 and Because of Her Sex: A History of Women in the English Church. She earned her Ph.D. at the University of North Carolina at Chapel Hill in 2004, and has been happily married to a youth pastor since 1997. You can follow her on Twitter @bethallisonbarr.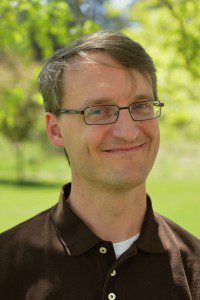 Christopher Gehrz is Professor of History at Bethel University (St. Paul, MN). Trained at Yale University (PhD, 2002) in European and international history, he teaches courses on 19th/20th century Europe, the two World Wars, and the Cold War and is the co-author of Bethel at War, 1914-2014: A Digital History of a Christian College in a Century of Warfare. He has also edited or written three books on Pietism, including The Pietist Option: Hope for the Renewal of Christianity. Chris is currently researching a "spiritual, but not religious" biography of aviator Charles Lindbergh. He blogs regularly at The Pietist Schoolman and can be followed on Twitter at @cgehrz.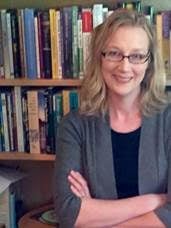 Kristin Du Mez teaches at Calvin College, where she serves as chair of the History Department and as a member of the Gender Studies faculty. She holds a Ph.D. in American History from the University of Notre Dame, and her areas of specialization include women and gender in the history of American Christianity, with a particular focus on progressive Methodist women. Her first book, A New Gospel for Women: Katharine Bushnell and the Challenge of Christian Feminism (Oxford, 2015), traces the remarkable life and innovative theology of Katharine Bushnell (1855-1946), a Methodist social reformer, feminist theologian, and anti-trafficking activist. Kristin is currently writing a religious history of Hillary Rodham Clinton. You can follow her on Twitter @kkdumez.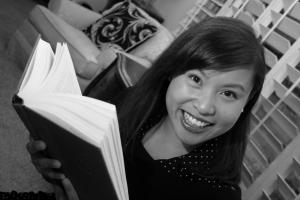 Melissa Borja (PhD, Columbia) teaches in the Department of American Culture at the University of Michigan, where she is a core faculty member in the Asian/Pacific Islander American Studies Program. She researches migration, religion, politics, race, and ethnicity in the United States and the Pacific World, with special attention to how Asian American religious beliefs and practices have developed in the context of pluralism, migration, and the modern American state. Melissa's forthcoming book, Follow the New Way: Hmong Refugee Resettlement and Practice of American Religious Pluralism, is under contract with Harvard University Press.