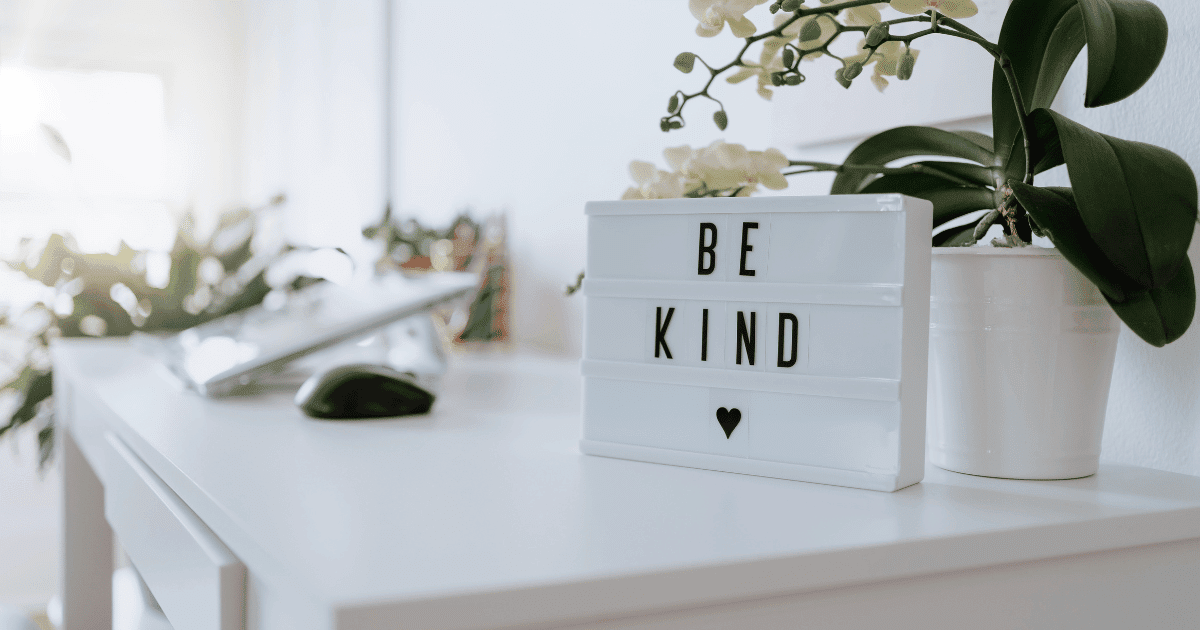 We teach our children to be kind to others. We remind a struggling friend to "be kind to yourself." Kindness is a trait we hold to, and appreciate in others. If you pause right now, you can likely think of the kindest people you know without too much difficulty. We value kindness as a fruit of the Spirit (Gal. 5:22-23).
As a result, we think of ourselves as being relatively kind people – and we get slightly indignant at the grouchy co-worker who is always critical, or the in-law with the cutting sense of humor.
But what if I told you there are probably others looking at you and thinking the same exact thing? Oh, not necessarily that you are grouchy or cutting. But perhaps that you are … exasperated a lot? Very familiar with sarcasm? Attuned to the ways your kids (or spouse or colleagues) are not quite meeting your expectations?
Whether or not we have previously seen it that way, those are all examples of unkindness or negativity that run contrary to what we value. And there are many, many more examples.
We all need to ask ourselves: When it comes down to it, how kind am I, really? 
 There are two things you can do to shed light on that question.
First, and simplest, take our "Kindness Quotient" assessment. It can be quite enlightening to see the ways we weren't as kind as we thought we were.
And second, if you suspect that maybe you might have some unseen "stuff" to work through, we suggest a sort of kindness bootcamp. Pick one person with whom you'd like an improved relationship and follow three simple steps for thirty days. We call it The 30-Day Kindness Challenge.
Regular readers of the blog will have heard about the Challenge before, and many of you will have already done it. But if you are a new reader – jump in! Or if you have heard about it but have never actually done it, don't put it off any longer! Here's what is involved.