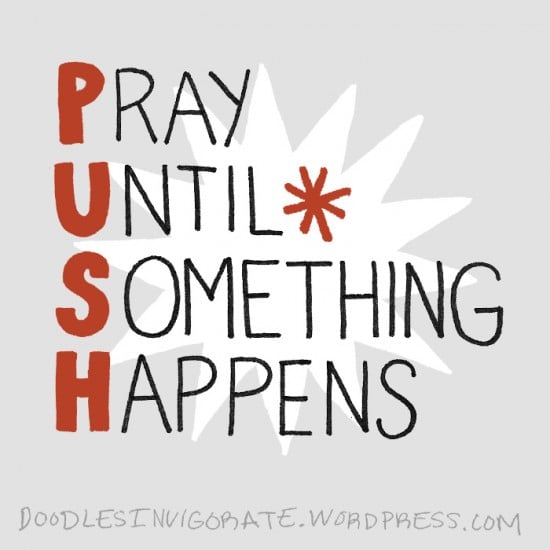 My friend, Karen Baker Fletcher, wrote a comment about Donald Trump, asking if evangelicals who support him are considering calling in a Catholic priest for an exorcism now. And then she says she is just joking because in her church the Prayer Warriors would be on top of this.
Karen is a professor of theology at Southern Methodist University, and active in her Methodist church- she is also African American. African Americans, in my opinion, have learned more about the power of prayer and its practices than any other Christian group.
No liturgy, moving and eloquent as they can be; no silence, profound and revealing; no beloved Book of Prayers can come close to being surrounded by a group of black women who have put on the armor of faith and are operating as prayer warriors.
Martin Luther King knew that, when he called upon them to lead, shape, and train his movement, so that together they could change the destiny of America.
Too often, though, this power gets focused on small personal details in individual lives. These deserve prayer. But not a war of praying.
Jesus, in his parable, talks about a widow pursuing an unjust judge by her importuning and her prayers. This corrupt man has no regard for her and refuses even to hear her. But her persistence, and her continual importuning in the name of God for justice, becomes such an annoyance to him that he relents, and he vows to redress her injustice in order that she will leave him alone.
And in this, Jesus is closer to MLK and his prayer warriors than he is to prayer circles at church trying to pray a man's blood sugar down to normal or a woman's wayward son to good behavior.
We need Karen's Prayer Warriors to surround Donald Trump for the sake of the 40% of the nation who believe in him. And for the rest of us, who in our disgust, tend to forget them. This is what King's movement did for the suffering black minority in this country, and for the white majority who tended to ignore them.
And we also need to heed Karen's question: why did evangelicals choose him over other primary candidates, when his behavior has fallen so far outside Christian morality for so long? And since they did choose him, what are they doing for him, and how are they surrounding him with prayer. No one seems to have sought to sit with him daily, to bring him to his knees in the presence of the Spirit. No powerful evangelical has taken on the position of Campaign Chaplain.
Where are they now, those Christians who have chosen him? Doesn't he need their support, and shouldn't we be seeing a stream of preachers heading into Trump Tower, to heal this campaign?
I doubt very much that he would turn them away. In fact, I think he, Reince Priebus, Kelly Ann Conway, all his kids, and certainly Melania, would weep with joy if Franklin Graham or James Dobson walked through those gold-edged doors.
While I'm on the subject, I'd like to see a gang of African American prayer warriors march into Hillary's HQ, surround Bill, and promise to keep him occupied from now till the election, anytime he isn't giving a campaign speech.
Who more than Prayer Warriors believe in redemption? Believe that a man can change? Believe that God can use the worst of us, to bring out the best in us. Believe that justice can, at last, be won.
__________________________________________________
Image: Pray Until Something Happens. from DoodlesInvigorate. wordpress.com