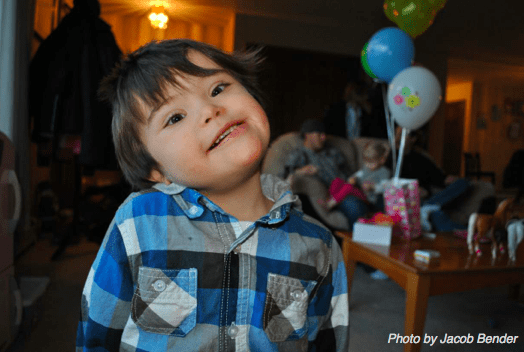 I've been totally blown away by the responses to my post below, which went viral beyond my wildest dreams. Hundreds of thousands of people have read the post, and it's been shared – at the time I write this — 88,000 times. Thank you for reading, sharing, and commenting. I received over 1,700 comments, and I'd like to take a moment to respond to some of them. The comments basically fell into one of three categories:
Category 1: "I hate you."
Example: "JLE" at 7:52 am on March 20:
Bristol Palin you have some nerve President Obama does not owe you anything your a nobody, a young loose cow with kid!!!!! You and your mom are true idiots your Alaskan Hillbillies so go back in your igloos stay out of the public eye we are tired of your UGLY FACED YOUR SON TOO& BROTHER TOO!!!!
At first, the Patheos moderators weren't letting these types of comments through, but we decided to let you have at least a glimpse of the things people say about my family. (We still don't approve the dozens and dozens of truly obscene rants. This is a family blog after all!) You can see that Bill Maher is not some lone comedian with a unique perspective on us. Rather, he taps into something evil and dark that resides in the hearts of many people who hate our family. Even after so many years, I'm still a little surprised when people make fun of my little brother. They, however, can't silence me or my mom. In fact, they motivate the to keep speaking. Evil can't win!
Category 2: "You're comparing apples to oranges."
Example: Donna Hess wrote at 1:14 am on March 20:
Bull, a comedian pretty much can say what they want. Limbaugh actually represents the Republican Party. They pay him. Obama has nothing to do with what Bill Maher says it is his opinion.
Bill Maher is much more than a comedian. He's a big-time political player who hides behind the "comedian" label whenever he gets criticized. His guest list represents a huge chunk of the Washington establishment and sometimes even includes prominent Republicans. And as I said in my original post, he's put himself straight in the middle of presidential politics by giving $1,000,000 to President Obama's SuperPAC. Bill Maher isn't just some guy behind a microphone in a seedy comedy club in the middle of nowhere. He's a comedian and political commentator like Rush is an entertainer and political commentator. He's a little bit less popular, but his professional failure compared to Rush doesn't make him any less accountable for his vile speech.
Category 3: "We love you!"
Example: most of the other 1,700 comments – thanks!
I think the reason my blog post struck such a chord is that people are fed up with the double standards in this country. The very people who call out for "civility" in our conversations ignore the hatred that spills out of their friends, allies, and million-dollar donors. However, most people have shown such an amazing amount of support to my family over the years, and we are so thankful to have gotten to "meet" you… even if it's just in the comments section below.
Thanks so much for talking with me here at my blog. It won't always be political, but sometimes I have to speak out!

Leave a comment below to receive weekly updates, including the best of this blog. You may also enjoy: