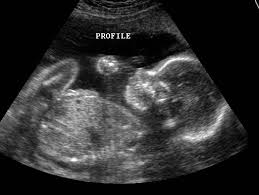 Rarely do you read something that feels like a punch in the stomach. But today, I read a blog that was so powerful, I just had to share. It begins:
… The bumper sticker read, "Having an abortion does not make you un-pregnant, it makes you the mother of a dead baby". The word "mother" struck me because "mother" is such a powerful word. It conjures many meanings, and when a woman becomes one she is fundamentally changed. "Mother" as a verb means to nurture, care for and protect. "Mother" as a noun means a female person who is pregnant with or gives birth to a child; or a female person whose egg unites with sperm, resulting in the conception of a child.

By this definition if you've ever been pregnant you are a Mother. Even if you've had an abortion you are still a Mother… a grieving Mother.

"A voice was heard in Ramah, sobbing and loud lamentation; Rachel weeping for her children, and she would not be consoled, since they were no more." Matthew 2:18

There is no consolation to be had for the mother that loses a child. She will grieve in her heart for the rest of her life. Abortion; however, not only robs a child of it's life and a mother of it's child, it also robs the mother of her grieving. She is not allowed to grieve because she cannot publicly claim the title Mother.
Then, she gets personal. Really personal. She shares a secret that she's been holding inside her for fifteen years. Head over to her blog to read her story and maybe leave a note of encouragement. I just wish I could hug this woman for having the courage to really speak out against the evils of abortion.
Read "Fifteen Years Later and Silent No More" and share it with a friend. Her message needs to reach as many people as possible.
Read more on the Patheos Faith and Family Channel, fan me on Facebook and follow this blog on Twitter!