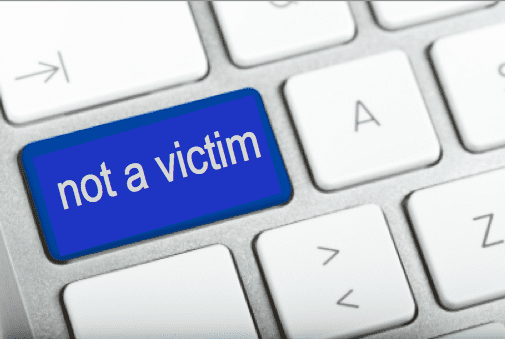 I'm puzzled at the lack of reading comprehension by internet pundits.  There are a few stories popping up – in The Advocate and one or two on HuffPo on a recent Google alert — claiming I'm playing "the victim card" over here on my blog. However, anyone who actually read my post would know that I simply made two claims:
1.  Those who claim to be loving and tolerant certainly are hateful and bullying.
2.  But despite their efforts at name-calling and even their threats, I won't be deterred from speaking out.
Here's what I said:
"Here's a news flash, guys.  Your hate and bullying don't work.  People see through it, and they don't like to be pushed around.  You think it's completely obvious that you're right, but this younger generation is more pro-life than their parents, and voters just keep defending traditional marriage.  Why?  Why would we if you've been telling us what to think for all these years?

Because we think for ourselves.  And we'll keep thinking for ourselves no matter what you call us.  So keep sending the hate, but realize that hate doesn't win arguments."
So, this is what professional pundits are calling "playing the victim?"
To paraphrase The Princess Bride: that word does not mean what you think it means.
You might also enjoy:
Connect with me further by: