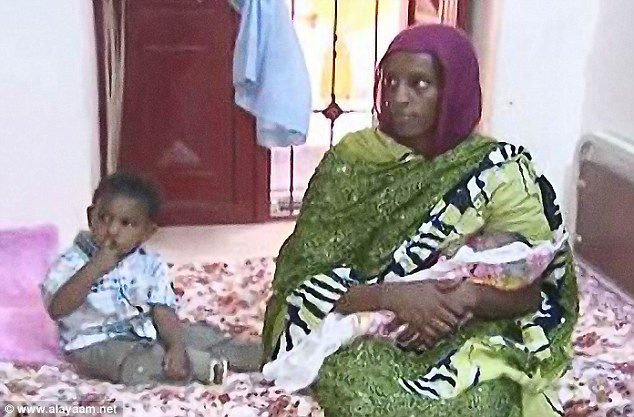 Oh no!  The ACLJ reports:
In a deeply disturbing development, Meriam Ibrahim, the Sudanese woman sentenced to death for her Christian faith, was arrested at the airport with her American husband and American children just as she was preparing to leave Sudan. Here are the details, from NBC News:
Meriam Ibrahim, 27, was "very happy" after an appeals court on Monday overturned a death sentence imposed because she married a Christian man and was alleged to have turned her back on Islam. But lawyer Elshareef Ali Mohammed said a group of 50 security force personnel arrested her during an angry confrontation at the airport in the capital Khartoum on Tuesday.

Mohammed, who was at the airport with Ibrahim, said the security forces did not give him a reason for her re-arrest, and made no reference to her dropped case even when he identified himself as her lawyer. He said Ibrahim had been taken to a detention center accompanied by her two children and husband Daniel Wani, who insisted on going with her. "I have no more information," he said. "They knew she had been cleared by the court but they have re-arrested her – I don't know why."
Other reports indicate that she was arrested by "national security officials" because of "national security concerns," and she is beyond the reach of any civilian court.
I've written about Meriam here, here, and here (when I thought she was free).
There's a new petition to try to let Meriam come to America — with her American husband and American children — so she can be a mom freely.  Please sign it — and pray.
Read more on the Faith and Family Channel, fan me on Facebook and follow this blog on Twitter!