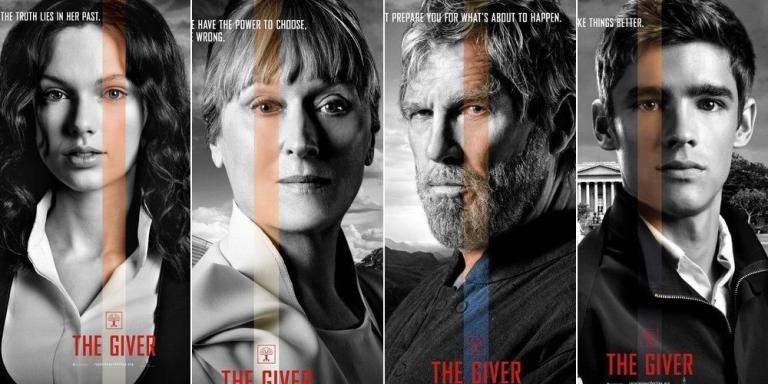 Have you seen the cool movie posters for The Giver?  I love how everything is black and white, except for a strand of color over the characters' eyes.  (My book club members will get what this is referring to!)
Thank you for all of your photos of you guys holding your books!  Now, let's do something a little different.  I want you to "Giver-ize" yourself.
That means, send me your photo like the ones above — with a strip of color over your eye.  You can do this easily (and for free) with the Color Effects app.
Be as creative as you like — you can just do your photo, or you can make your own movie poster with a message from the book that most resonated with you!
As always, send me your photos at Bristolsblog @ gmail dot com or tweet me!  I'll work on mine too!
To read more about my book club — or to join! — click here.