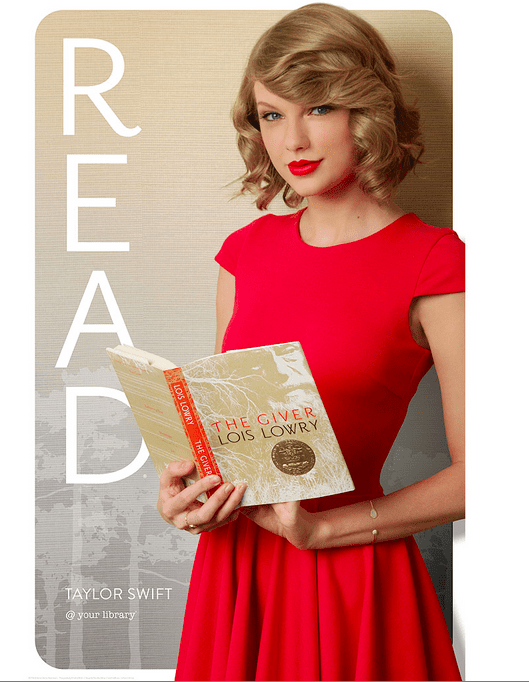 Hey everyone! Thanks for all the e-mails from those of you want to be a part of The Giver book club. I've never led a book club before, so be patient with me as I go through this for the first time. I just got my book, and I thought it would be fun to see the photos of all of you who are reading the book! Taylor Swift recently posted a pic of her with the book — did you know she was going to be in the movie that comes out on August 15th?? Love her dress.
If you are a part of the book club, send me pics of you with your book — whether it's on your iPad or your bookshelf! Tweet this blog your photos of you and your book, or send them to me via e-mail (BristolsBlog @ gmail.com, without the space). I'll post them here!
Some of you have asked about the timeline for the book club. Stay tuned for an e-mail from me in a bit with all the details! (I haven't finished the book, so don't send me any spoilers in your e-mails!)
Sound good?
Can't wait to go through this book with you guys!
Read more on the Faith and Family Channel, fan me on Facebook and follow this blog on Twitter!