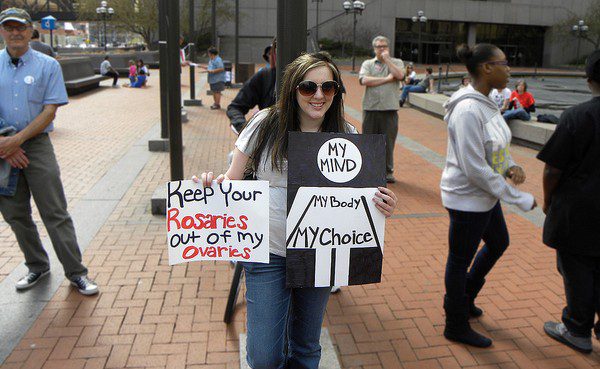 Keep it classy, pro-abortion advocates.
Desperate, ineffective, and offensive, actually.
LifeNews.com listed "7 ways abortion advocates avoided discussions in 2014 by talking about genitals instead." Their arguments don't hold up in a logical argument, so they distract people by waving around a crocheted uterus instead.
Think I'm kidding? It's even worse than that. This is number 3 on the list:
During the Fall semester, pro-choice students at Purdue University took up the crosses in the Students for Life's Cemetery of the Innocents that represented the number of abortions per day and rearranged them into a giant penis.
How disrespectful can you get?
Read more on the Patheos Faith and Family Channel, fan me on Facebook and follow this blog on Twitter!
Photo Credit: Fibonacci Blue via Flickr, CC