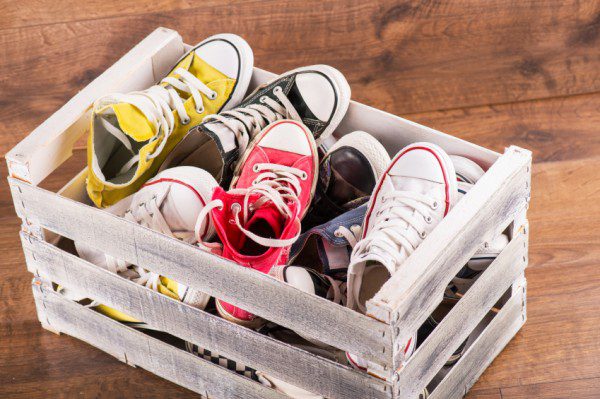 Rikki Mendias grew up in a homeless shelter. Getting a new pair of shoes gave him hope for his life. Now he's giving back to the homeless in his city.
After those first pairs of Vans, Rikki became a "sneakerhead." When he became an adult, he had so many pairs of shoes he would never wear them all!
So he gave 80% of them away. Then he started a charity called Hav A Sole, where he takes donations of new and gently used shoes and then gives them to homeless people. He knows what it's like to have nowhere to live, so he talks with them and lets them choose the pair of shoes that they want and like.
He isn't just giving a handout, he's building relationships.
Rikki was part of Nikon's promo "I Am Generation Image," and took a bunch of pictures to bring awareness to the fact that the homeless are people and valuable. There are a ton of cool shots — check them out.
(Read his mom's version of the story here.)
Read more on the Patheos Faith and Family Channel, fan me on Facebook and follow this blog on Twitter!