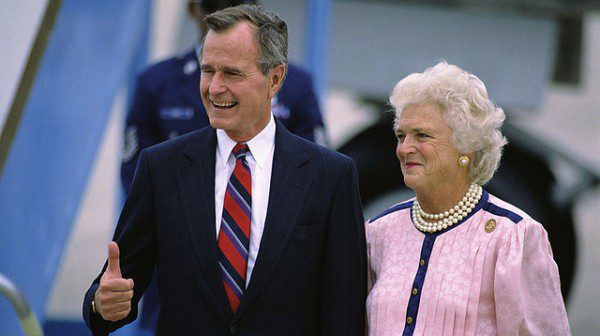 Can you guess what anniversary they're celebrating? 70 years! Incredible!
Today, George H.W. posted this sweet tweet about his wife Barbara:
Seventy years ago this very day, Barbara Pierce of Rye, NY made me the happiest, and luckiest, man on earth.
Marriages that can last through the decades are such an inspiration. What a great example for young people to look up to.
Congratulations, Mr. President!
Read more on the Patheos Faith and Family Channel, fan me on Facebook and follow this blog on Twitter!
Photo credit: Esther via Flickr, CC.