It's hard to keep up a healthy level of contempt for my mom, especially when you don't quite know what you're talking about.
Marcus Hondro, writing for Digital Journal, wrote an article making fun of my mom's possible Presidential run. Among other things wrong with his piece, there was the photo: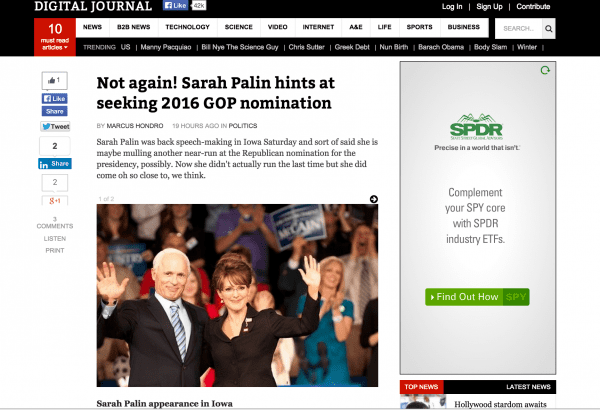 When the writer discussed mom's last national campaign – when she ran in the GOP VP spot with John McCain — he used a still from a made-for-TV movie instead of, well, real photos of my mom and John McCain.
So, here's a note to Digital Journal's hard hitting political writers. This is what the REAL John McCain and his Vice Presidential pick look like:
Do the political "experts" at Digital Journal even know who my mom is?
Read more on the Patheos Faith and Family Channel, fan me on Facebook and follow this blog on Twitter!