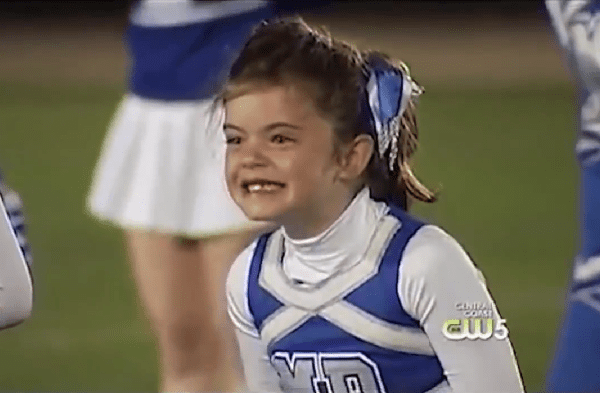 These stories never get old.
This 7-year-old girl was just finishing a cheer when she heard her dad's name announced over the loudspeaker. He'd been serving in Afghanistan with the Navy and she hadn't seen him for 7 months. Watch this video of their sweet reunion.
And she didn't even drop her pom poms… how cute!
Read more on the Patheos Faith and Family Channel, fan me on Facebook and follow this blog on Twitter!