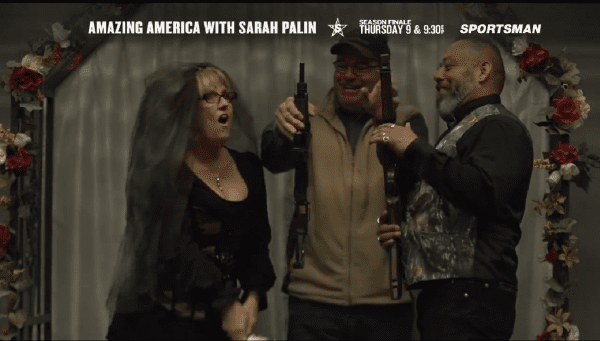 I can't believe the second season is already coming to an end. What can you expect from the last episode of Amazing America with Sarah Palin?
"Urban anglers" show us how to fish in downtown LA.
Peek in on a real "shotgun wedding" in Vegas.
Then it's back to the country to see how game wardens protect animals in the woods and water from poachers.
Don't miss the last episode Thursday at 9 pm ET!
Read more on the Patheos Faith and Family Channel, fan me on Facebook and follow this blog on Twitter!