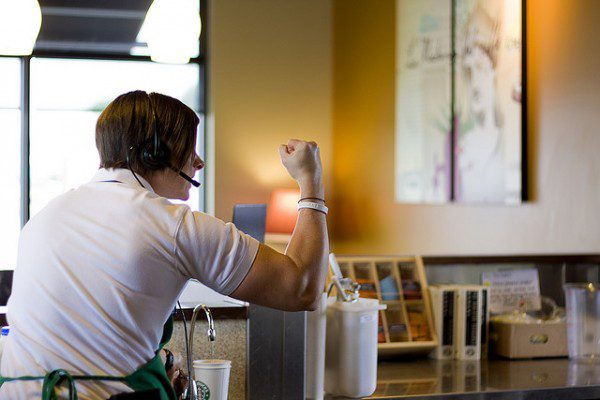 Did you hear about Starbucks' "Race Together" campaign? People were supposed to go to Starbucks and talk about racial issues — specifically, ask the workers what they thought about race.
How do you think it went over with the employees?
The public was pretty vocal with many different opinions. "Some people said it was an awkward and a dumb idea. Other people said those people were racists."
Starbucks even had "Race Together" stickers to put on everyone's cups. Isn't that special? But that part of the initiative didn't last very long.
What do you think – a brilliant idea to bring our country together, or a ridiculous waste of time that someone should have vetoed long before it got to print?
Katherine Timpf went to several Starbucks locations across New York City asking the workers what they thought about racial issues, just to see how it would go. Some of the responses are in this video:
This guy's response was great:
Most of the customers that come here, it's like their first interaction in the morning. So it's like hey, good morning, I want my coffee, but let's talk about racial issues? … That's kind of weird.
After her experiment, Katherine concluded, "Open conversations about race can be a good thing, but, as it turns out, a crowded coffee shop with a line forming behind you isn't exactly the best place to start them."
Read more on the Patheos Faith and Family Channel, fan me on Facebook and follow this blog on Twitter!
Photo Credit: Ally Mauro via Flickr.