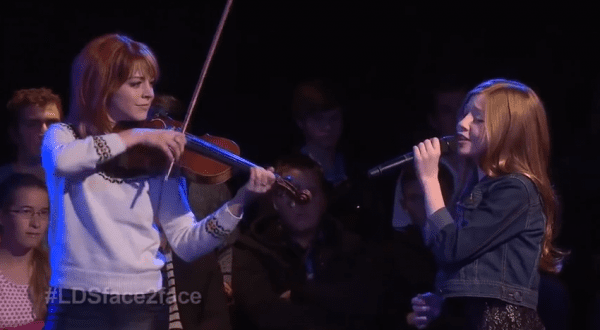 If you don't know the names Lindsey Stirling and Lexi Walker, it's time you learned them!
Lindsey Stirling is an amazing violinist with a crazy amount of Youtube views. Have you ever seen someone dance while playing the violin? Then you should check her out.
Lexi Walker is a child prodigy with a beautiful voice. (You might have seen her on America's Got Talent.) In this video, they team up for a beautiful song, "I Know that My Redeemer Lives."
I can't quite believe that this girl is only 12 years old.
Listen to the song in this video, everyone!
Read more on the Patheos Faith and Family Channel, fan me on Facebook and follow this blog on Twitter!