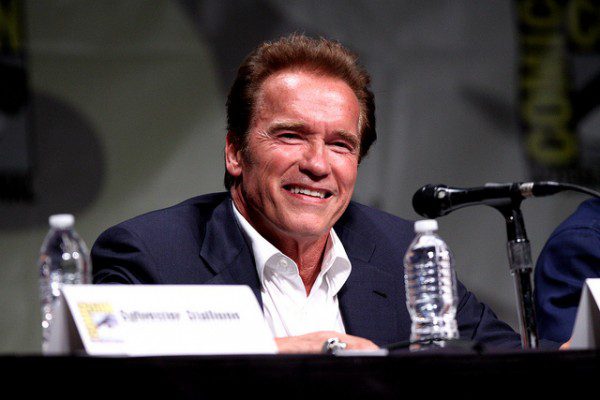 Arnold Schwartzenegger isn't allowed to run for President because he wasn't born in this country. How does he feel about that?
His response shows just how much of a patriot he is, whether he was born here or not.
Everything that I have accomplished in my career is because of America. Every single thing: my bodybuilding career, my movie career, the political career, my family, everything, the millions and millions of dollars that I have made in my life and everything. All those opportunities are because of America.

So, I'm not going to complain about the only job that I can't do. I think much more about the great things that I could do. Only in America, you could have a career like that.

It's unbelievable.
I wish some of the real contenders for President sounded like that!
Read more on the Patheos Faith and Family Channel, fan me on Facebook, follow me on Instagram and follow this blog on Twitter!
Photo credit: Gage Skidmore via Flickr.