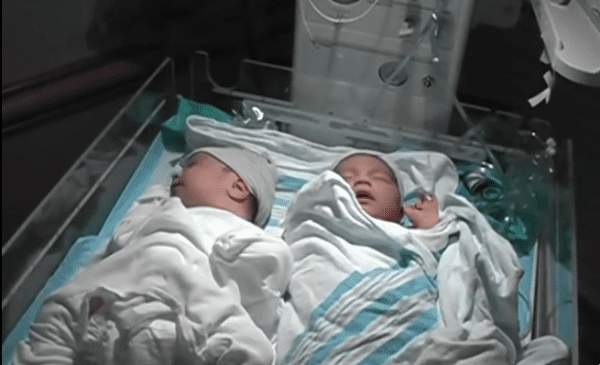 Life is such a gift, and this mom knows it!
She went in for a regular 5-month ultrasound, when the technician casually says, "You didn't tell me you were having two."
That's because she didn't know she was having twins! Her reaction is priceless – and someone caught it on video.
The expecting mother is clearly shocked and pauses for a minute. "What? There's two in there?!" she says, before letting out an excited scream! The whole room erupts in celebration.
Then at the end of the video, we get to see her two precious baby girls after they're born.
Read more on the Patheos Faith and Family Channel, fan me on Facebook and follow this blog on Twitter!